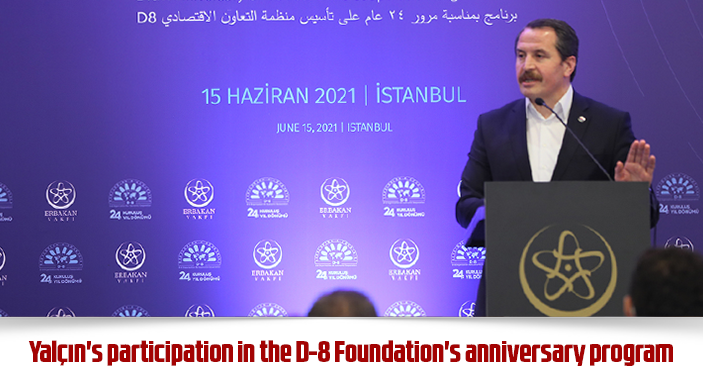 Yalçın's participation in the D-8 Foundation's anniversary program
---
16.06.21, Wednesday
Memur-Sen president Ali Yalçın took part in the program organized by the Necmettin Erbakan Foundation in the scope of the 24th anniversary of the establishment of the D-8 Economic Cooperation Organization at Çırağan Palace in Istanbul.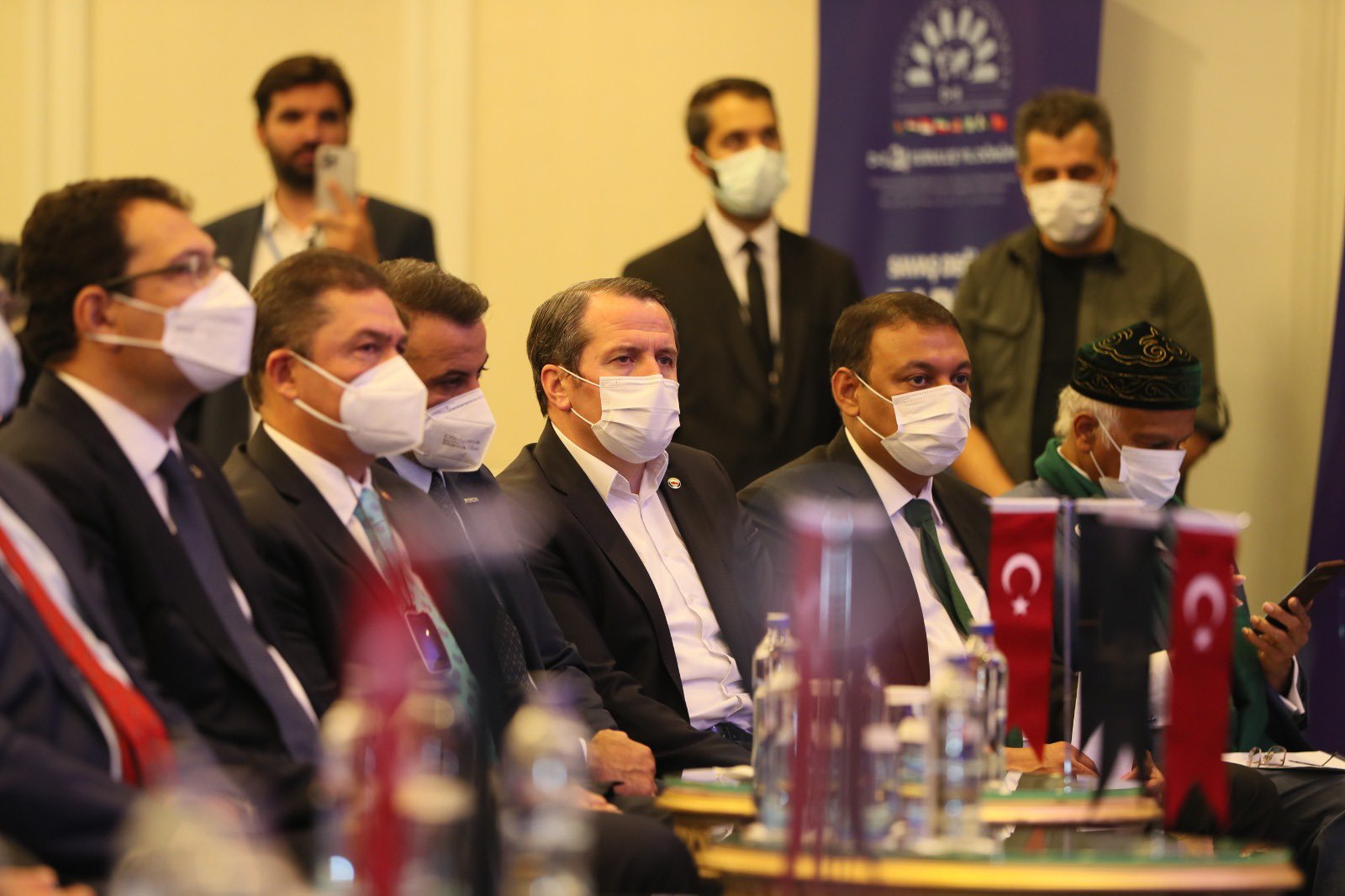 Founded at the initiative of Prof. Dr. Necmettin Erbakan with the aim of strengthening economic, political and military cooperation among Muslim countries, the D-8 Economic Cooperation Organization was celebrating the 24th anniversary of its establishment.
In his speech, Yalçın said, "The D-8 Economic Cooperation Organization is not only a support organization committed to the anti-imperialist struggle, it is also the manifestation of the idea of a possible new world order that aims to encompass the hypothesis of resistance against oppression. "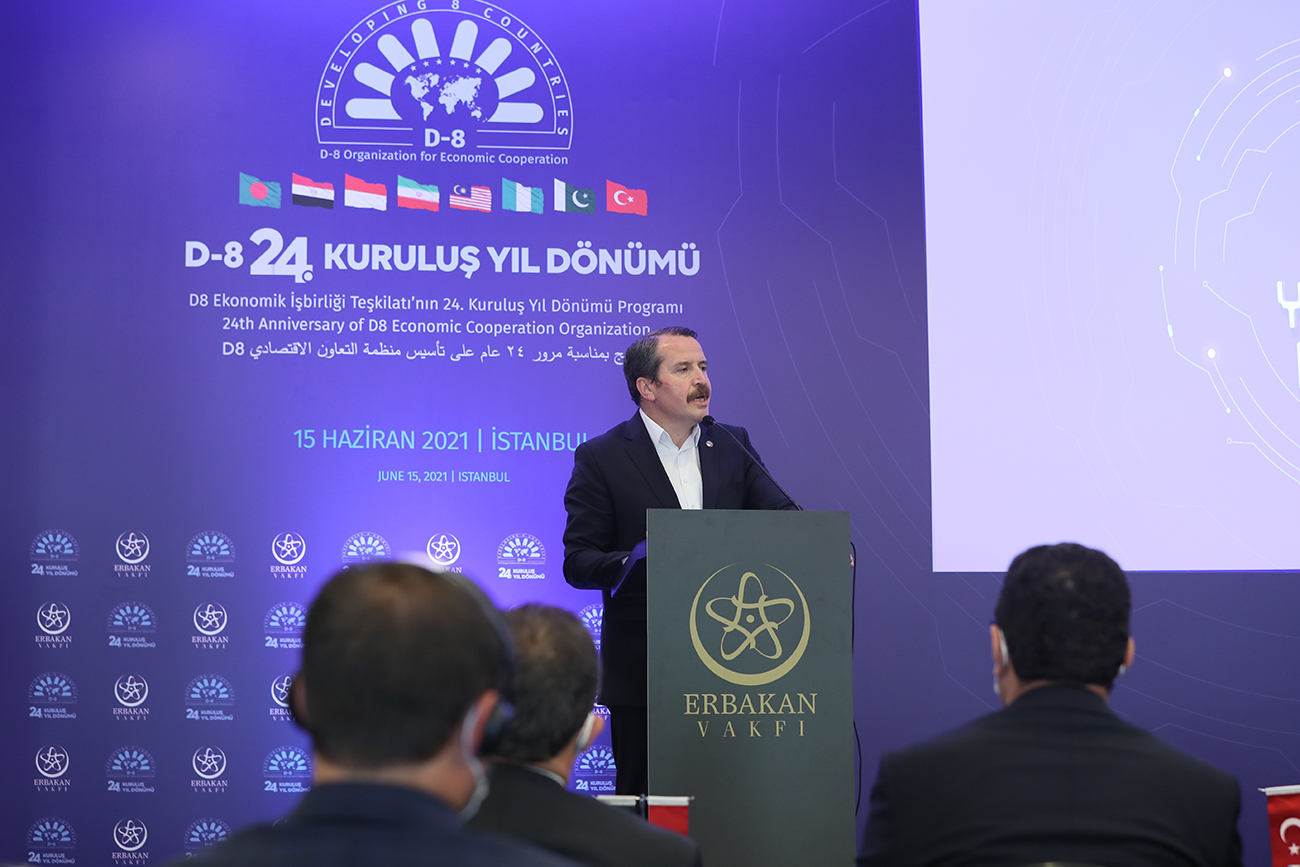 In his address, Memur-Sen president Ali Yalçın recalled that the D-8, which was one of the biggest commitment initiatives taken by Erbakan: "The D8 economic cooperation organization aspires to fight inequality by achieving a better distribution of wealth and power. Adding that the established order produces inequality and therefore social injustice:"The D8 Economic Cooperation Organization was born out of the need to create a large-scale counter-offensive to oppose and combat the excesses of neoliberalism." He said.
Fighting inequalities
Yalçin pointed out in particular that: "The liberal dogma relativizes the question of social inequalities by opposing it to the benefits of the "freedom of the market", whose "invisible hand" would allow each person to "take responsibility" to get by, and the capitalist system to "naturally" decrease inequalities. "Let it happen" and everything will get better and better. Since then, a whole series of researches, analyses and proposals have come to contradict point by point this liberal dogma: inequalities are not a "side effect" of capitalism, but its engine (they feed its universal game of competition); economic growth does not make them decrease, it accentuates them; inequalities will not disappear by themselves, they must be fought by laws and social measures because they generate a democratic deficit which itself generates inequalities. In short, trade unionism was right: the fight against inequalities is a work of "public safety" that all society urgently needs, and specific instruments of economic policy only can overcome these barriers," he concluded.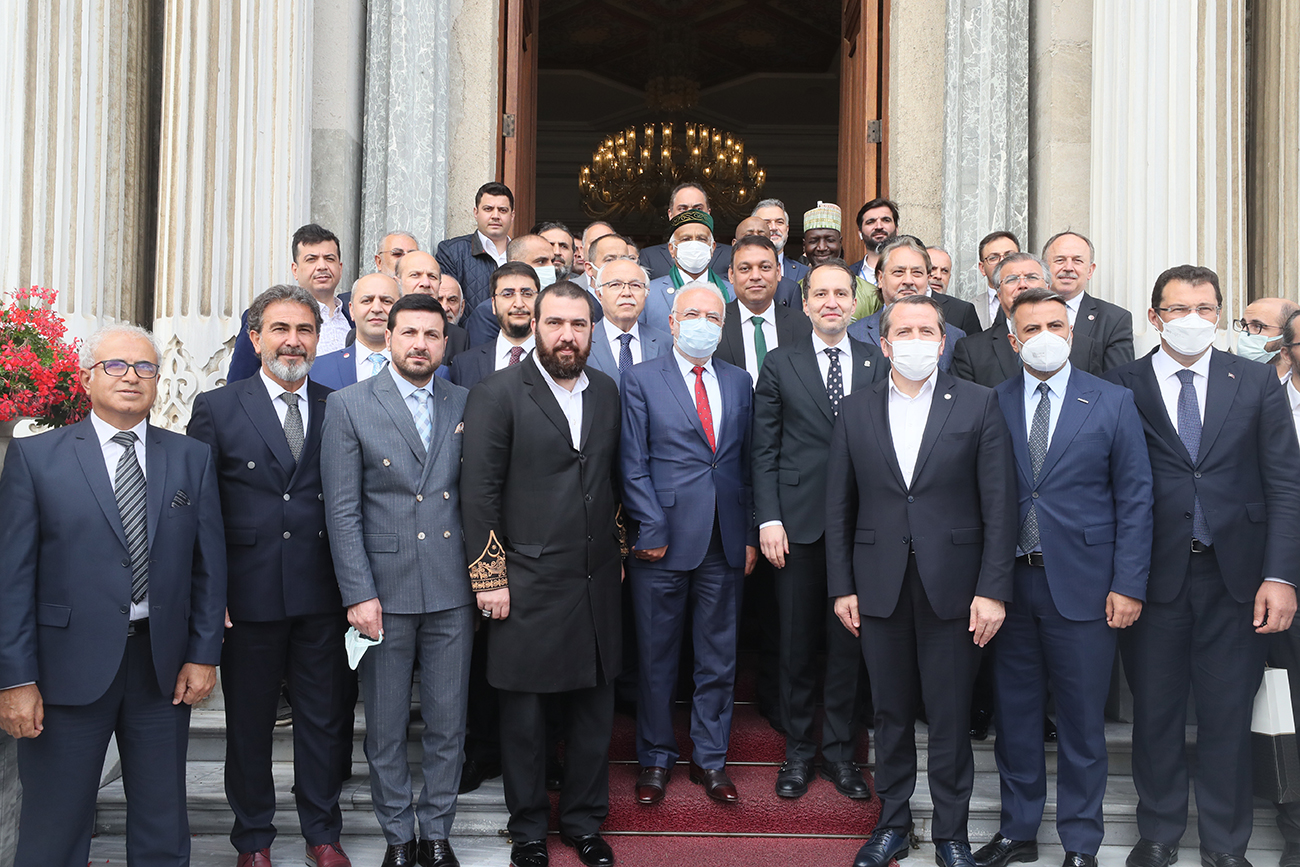 The program held in Istanbul's Çırağan Palace was attended by Memur-Sen President Ali Yalçın, Erbakan Foundation President Fatih Erbakan, D-8 Director Nasir Aminu, ambassadors of D-8 member countries, as well as various different political figures.