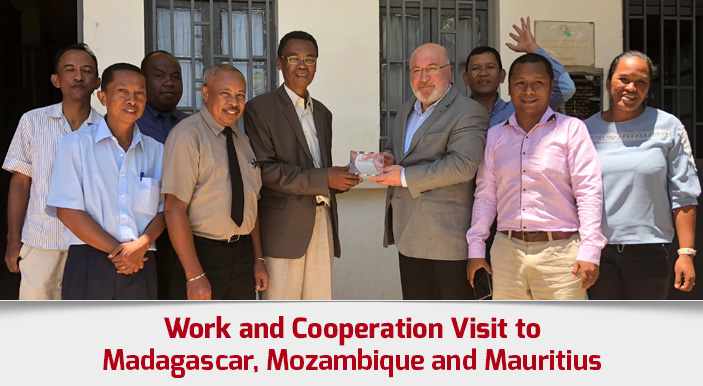 Work and Cooperation Visit to Madagascar, Mozambique and Mauritius
---
12.03.18, Monday
A delegation from the Memur-Sen Confederation, led by its vice-president, Hacı Bayram Tonbul, paid a courtesy visit to Madagascar, Mozambique and Mauritius. This visit marks the desire of the delegations to strengthen their links and relations as well as reinforcement of exchanging knowledge on the basis of trade unionism.
Madagascar
Memur-Sen first came together with the leaders of Confederation of Madagascar Employees' Trade Union (FISEMA) in Madagascar in order to strengthen the union cooperation between each other.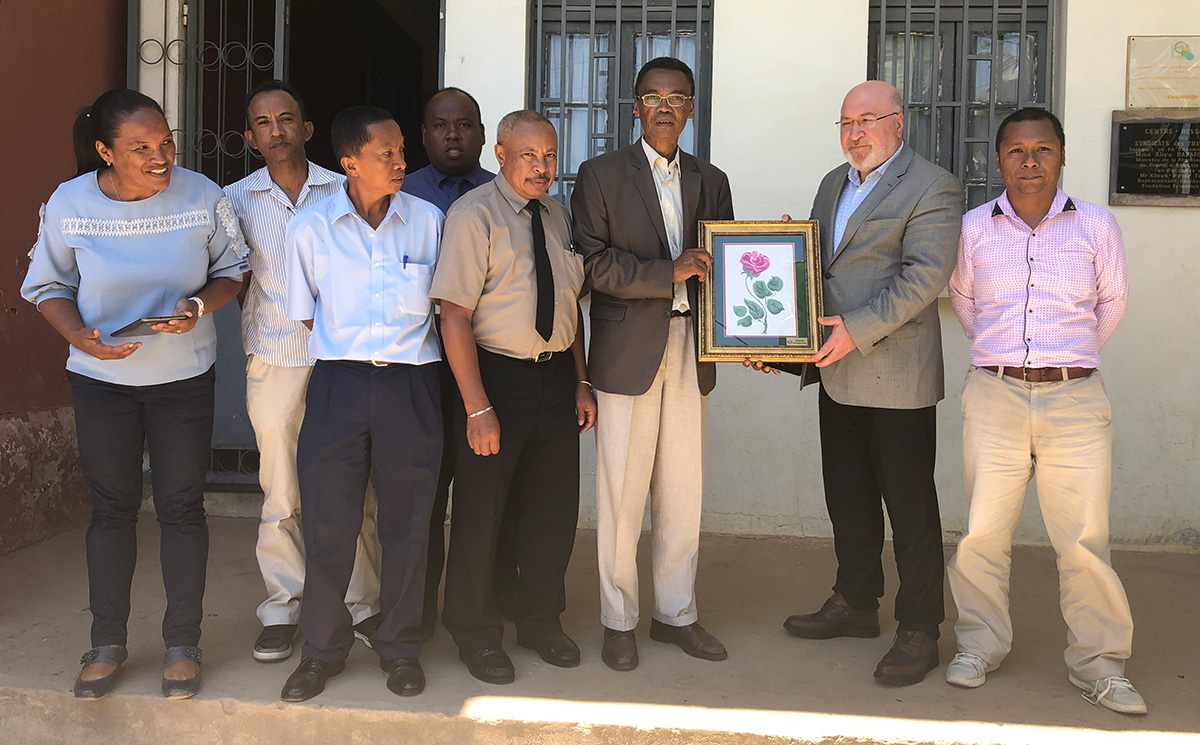 The parties reviewed the situation of the African trade union movement in general and that of the FISEMA situation in particular. They discussed the prospects for trade union cooperation between the two countries and the possibilities of strengthening the partnership in areas such as the exchange of experience feedback and the implementation of joint training initiatives.
Mozambique
Memur-Sen Confederation secondly visited to Workers Organization of Mozambique –Trade Union Center (OTM-CS) headquarters in Mozambique. The visit based on discussing administrative capacity, trade union rights and strengthening relations among each other.
OTM has around 143.000 members in 16 affiliated unions and is the most representative labour federation in the country. OTM organizes 23 percent of all formal workers in all sectors of the economy.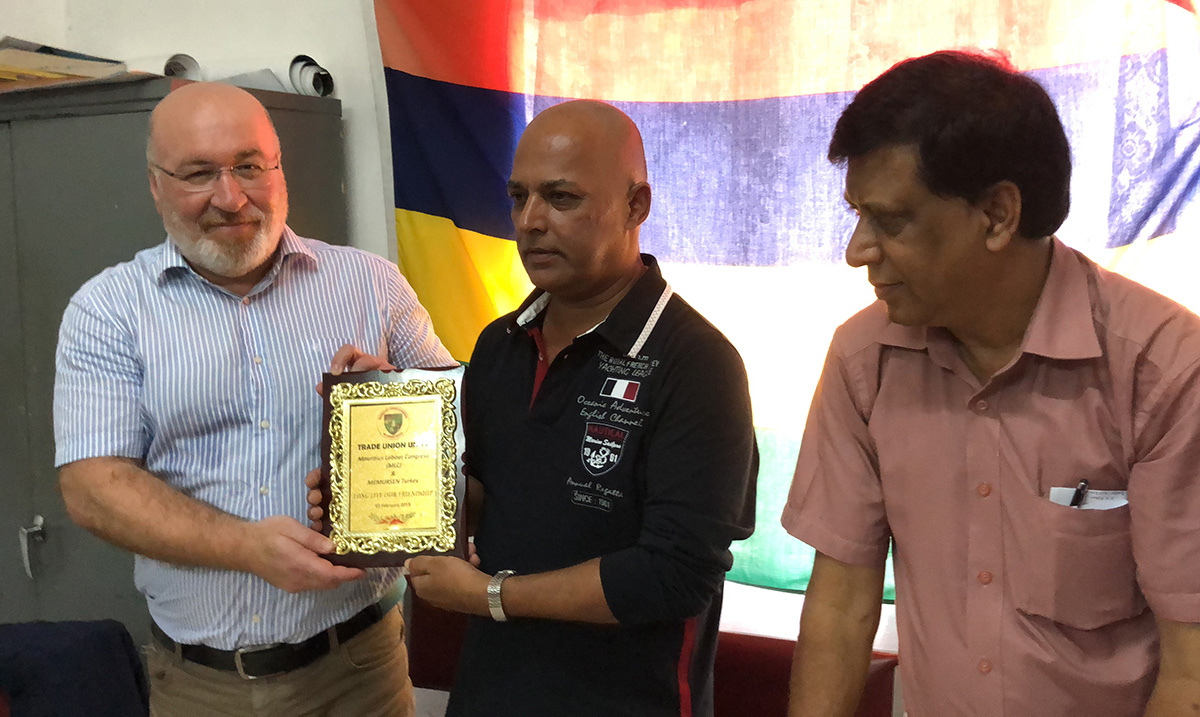 Mauritius
Lastly, a delegation led by Mr. Tonblul visited Mauritius Labour Congress (MLC) in Mauritius. In the meeting, Tonbul pointed out that Mauritius is a country with enormous economic potential that deserves to be valued.
Memur-Sen delegation also invited the managers of the OTM to the international conference entitled "Human, Labour and Global Competition" to be held in May 2018.