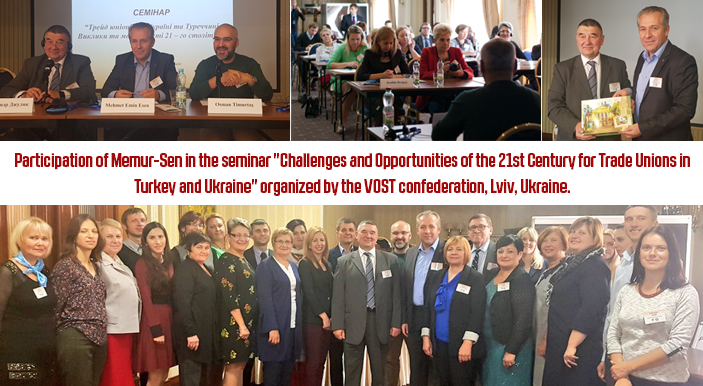 Participation of Memur-Sen in the seminar "Challenges and Opportunities of the 21st Century for Trade Unions in Turkey and Ukraine" organized by the VOST confederation, Lviv, Ukraine.
---
26.10.18, Friday
The seminar, "Challenges and Opportunities of the 21st Century for Trade Unions in Turkey and Ukraine", took place on 18 and 19 of October 2018, in Ukraine, in the city of Lviv, in a very warm, cordial and cooperative atmosphere.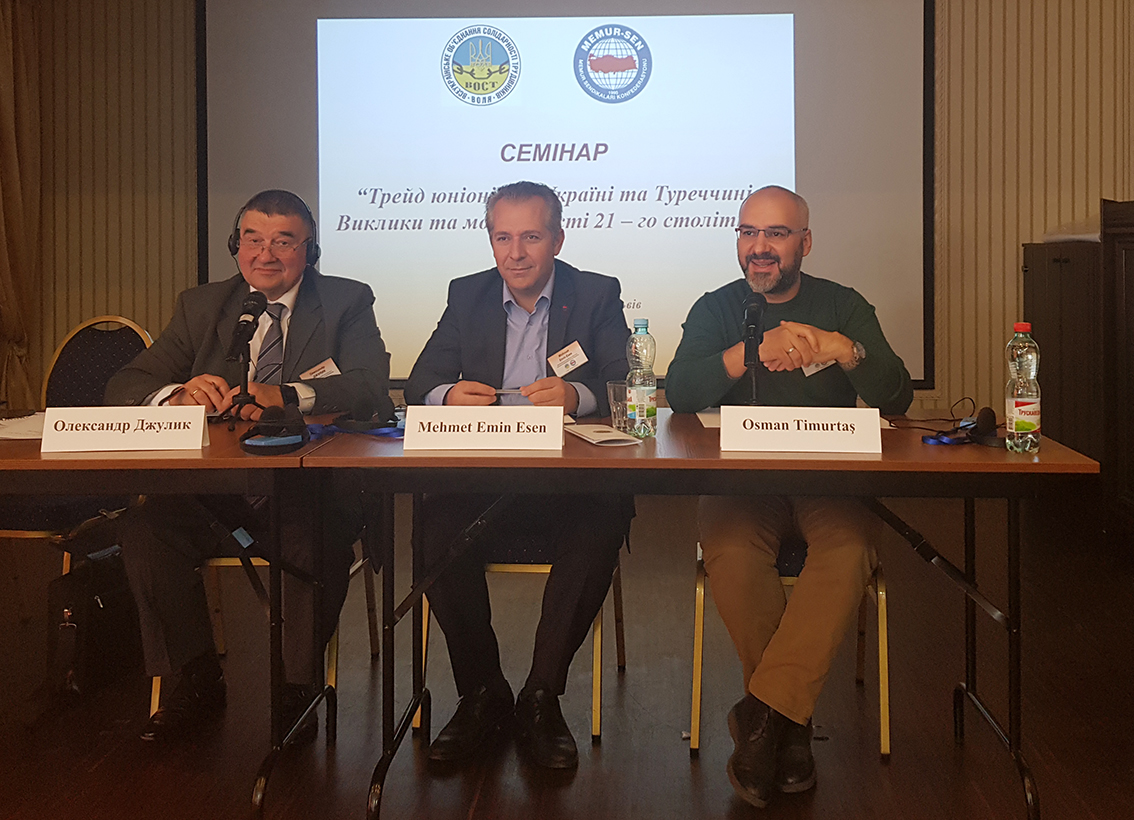 The two-day seminar aimed to address three issues: the political and social limits of globalization, the financialization of the real economy and the political role of the unions in the world.
Everyone knows that an investment made for a single speculative purpose is totally counterproductive to the "real economy". Everyone knows that finance, as indispensable as it is, should remain a tool and not an end in itself. Finance remains a major risk for the economy and even today, only a small portion of our resources are invested in the "real" economy, through which we feed, dress and house. Even today, the only answer given to the devastating crises caused by all-powerful finance is austerity measures: the poor pay for the crimes of the rich.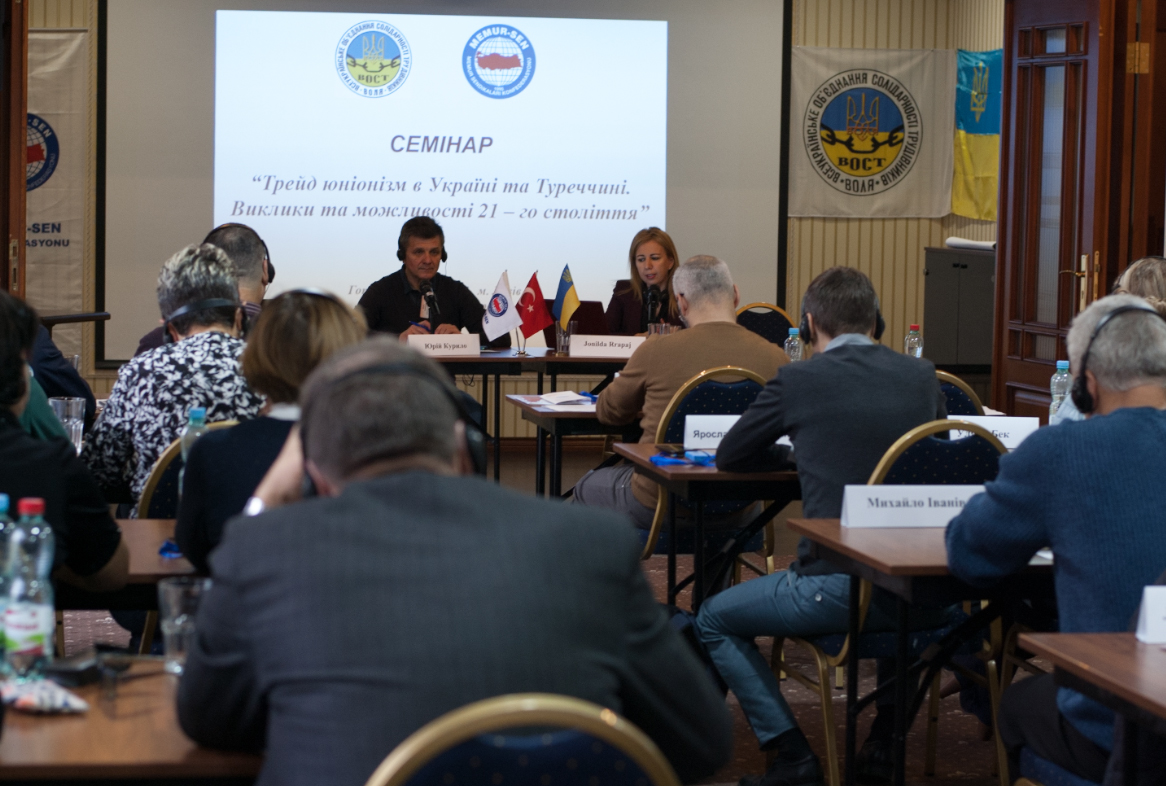 In this spirit, Memur-Sen confederation Vice President, M. Esen declared: "To achieve globalization for the benefit of all, in industrialized countries, emerging countries and in the poorest countries, we must put the economy at the service of People and not the People in the service of the economy.
More specifically, on the premise that neo-liberal policies and the globalized market economy, as we know it today,  can not last forever, trade unions must have the wisdom and the courage to tackle those problems that are ours. A prerequisite for any action in these areas is to regain control of trade and finance and control banks, strenghten real economy through industrial planning must be at the heart of our economic policies.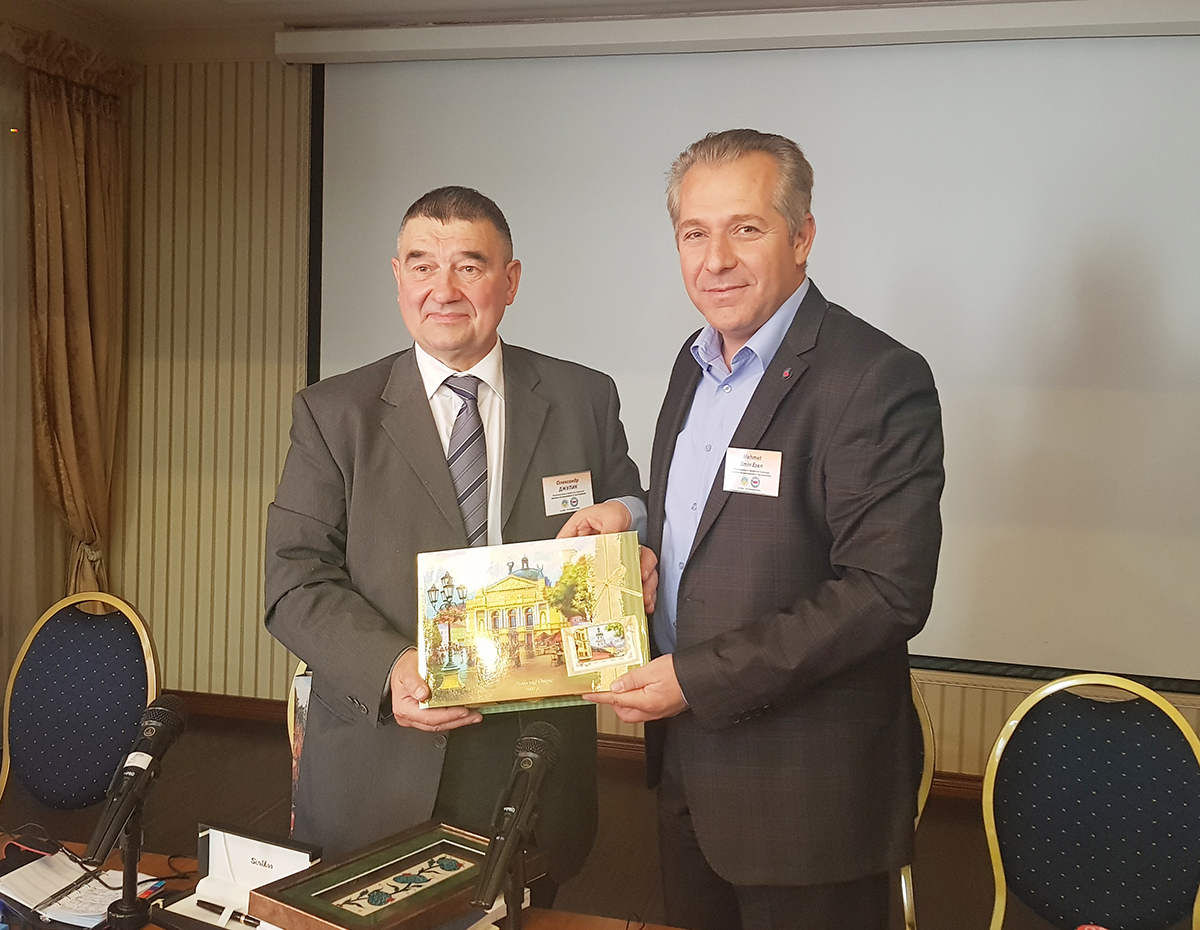 Seminarists agreed on the fact that a private activity generates profit and is therefore considered as "performing" does not mean that it produces wealth that benefits everyone. Having the only policy of destroying public jobs to replace them with private jobs will not make our society richer.
Seminarists also agreed to implement new fiscal policies based on justice and the reduction of inequalities with a more progressive income tax, a taxation of capital aligned with that of labor, a relentless fight against tax evasion and optimization as well as control of capital movements and enhanced taxation of financial transactions.
To do this, the seminarists concluded that proactive measures were needed to fight against poverty, such as defend and improve the quality of public services, promote international solidarity and the establishment of means and tools to strengthen cooperation in the interest of the vast majority of people around the World.