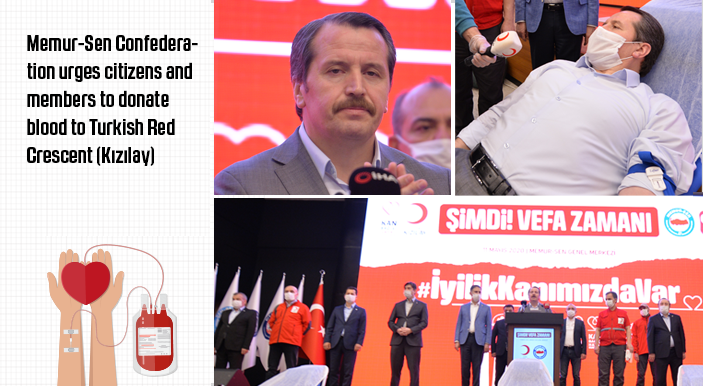 Memur-Sen Confederation urges citizens and members to donate blood to Turkish Red Crescent (Kızılay)
---
17.05.20, Sunday
As the nation's blood supply fell below a "critical level" due to the #COVID19 pandemic, Memur-Sen Confederation urges citizens and members to donate blood to Turkish Red Crescent (Kızılay)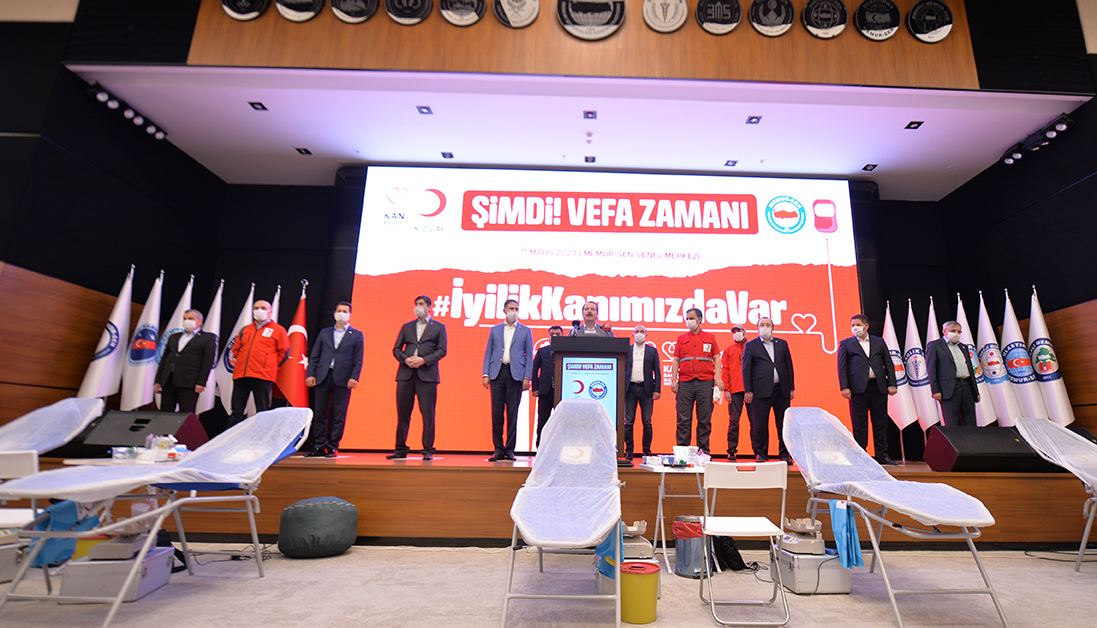 As part of the fight against the effects of COVID-19, the Memur-Sen Confederation renews its call for solidarity. Memur-Sen Confederation is appealing for support for citizens to donate blood to the Turkish Red Crescent Kizilay.
As the Turkish Red Crescent Kizilay declared that the nation's blood supply fell below a "critical level" due to the #COVID19 pandemic, Memur-Sen Confederation urges citizens and members to donate blood to Turkish Red Crescent. (Kızılay)
Memur-Sen Confederation organized a collection at its headquarters to raise awareness and encourage citizens to donate blood, despite the coronavirus pandemic, to meet the needs of patients with vital transfusions.