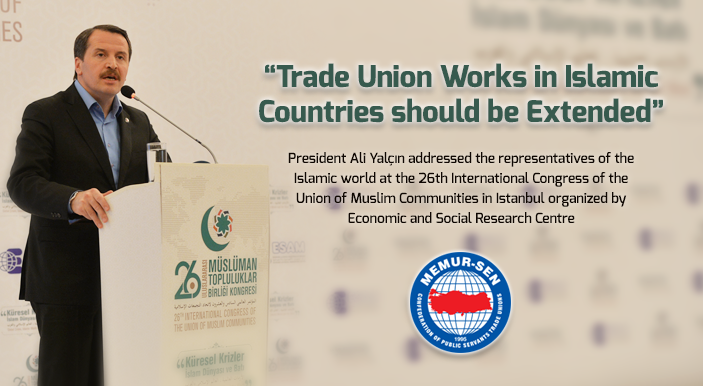 Memur-Sen Called on the Islamic World to Open Space for Labour Organizations
---
16.11.17, Thursday
Yalçın stated that the organization of labour movement should increase in the Islamic world and called on the Islamic World to open space for labour organizations.
The 26th International Congress of the Union of Muslim Communities organized by Economic and Social Research Centre ESAM brought together the representatives of the Islamic World.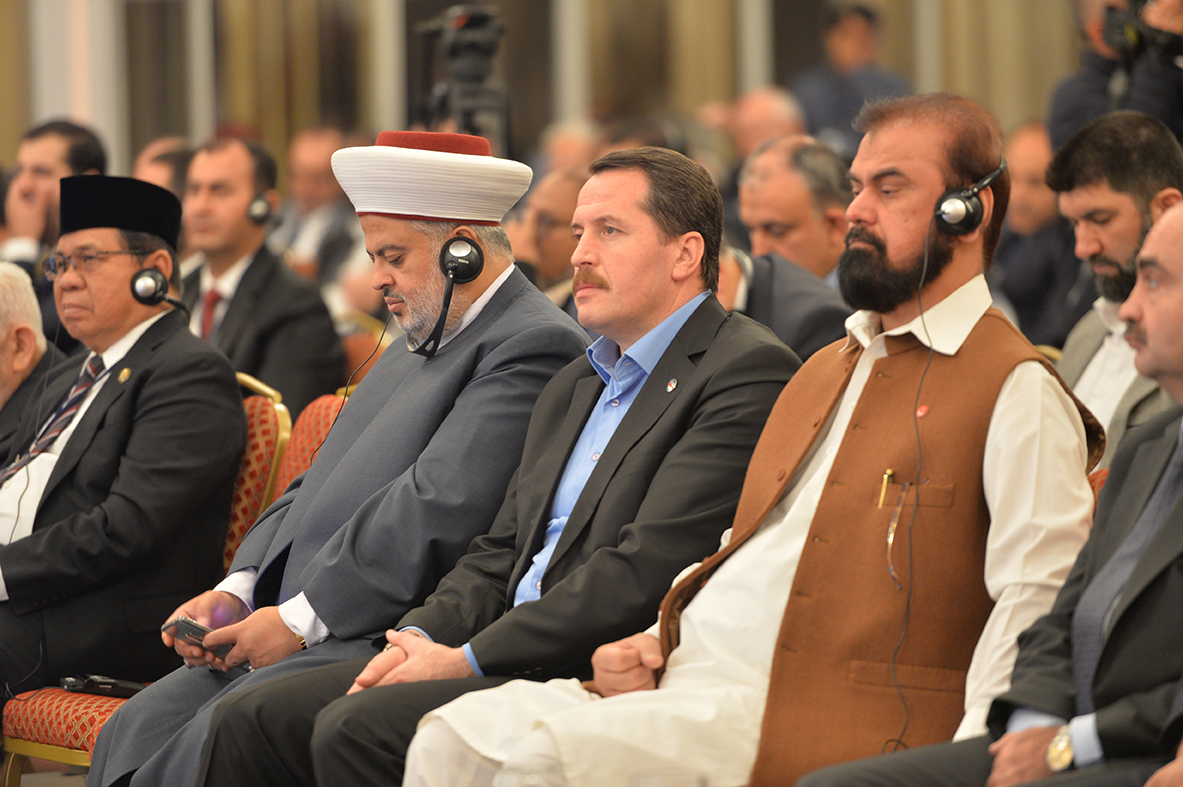 A New and Fair System Is Possible
Yalçın, who called for the participants to support the trade union movements in their countries, said "As a result of the theory of unlimited wants and scarcity of resources, the world is under the influence of racist imperialism and capitalism. There are instead limitless possibilities for limited needs; Allah's blessing is wide, as long as we secure the global justice.
He further outlined the significant role trade unions played especially in Islamic World. The absences of formidable and well organised labour unions make the bargaining process between employers and employees wholly one-sided, promote inequalities and widen the gap between rich and poor which is against the fundamental tenet of the Islamic values of justice and equality.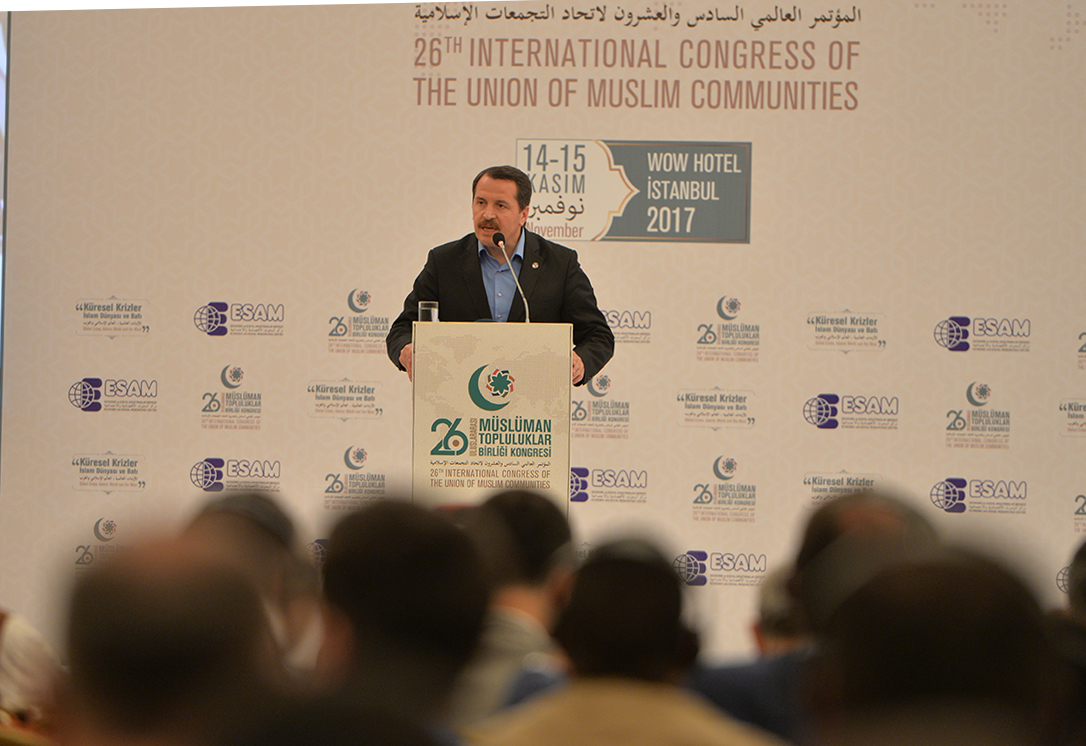 Yalçın stated that it is very important for the formation of a labour committee under the Organization of Islamic Cooperation and for the employer to create norms about occupation and governments working life.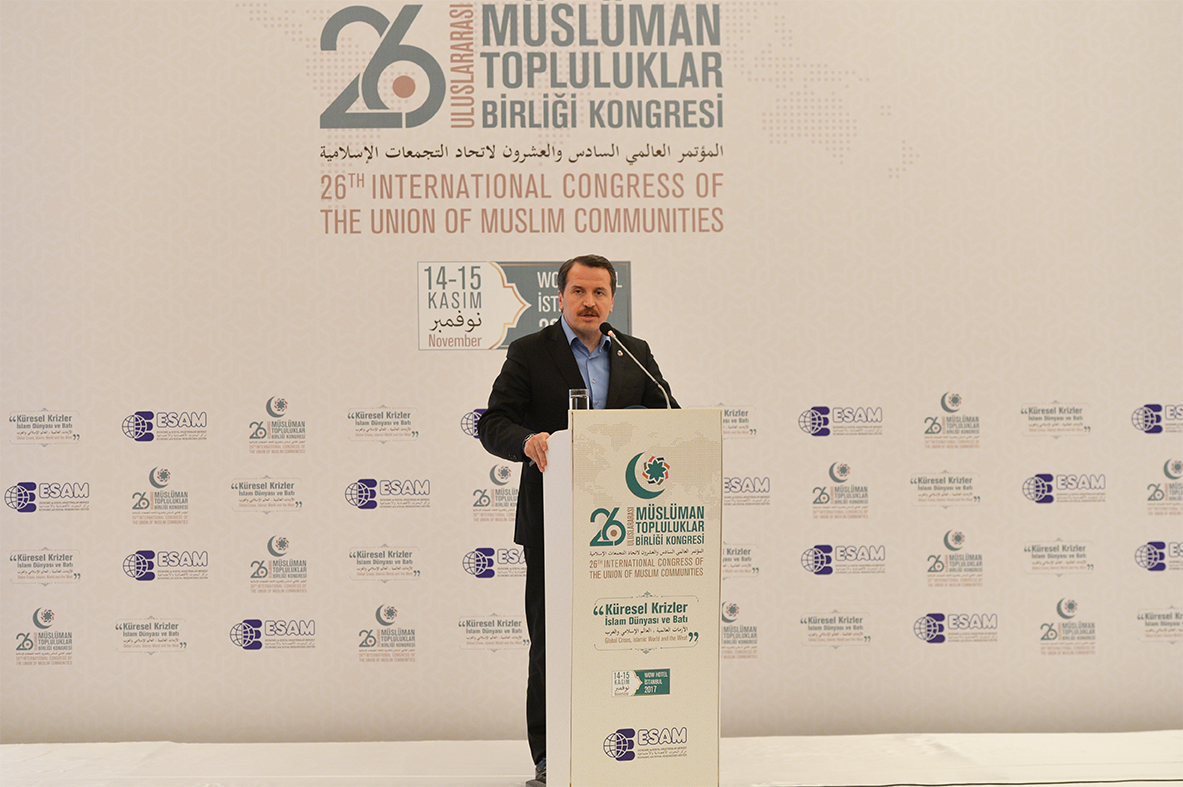 He later called on the Islamıc countries to open space for labour organizations. "I think this meeting is encouraging and I thank ESAM for all the efforts that have shown," Yalçın said.