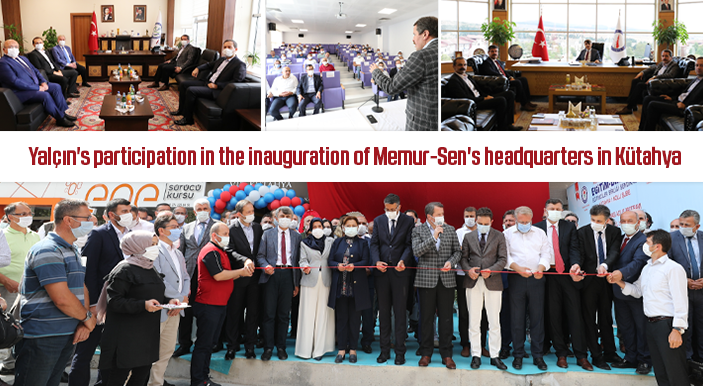 Yalçın's participation in the inauguration of Memur-Sen's headquarters in Kütahya
---
04.09.21, Saturday
Memur-Sen President Ali Yalçın visited Kütahya to inaugurate the new premises of Memur-Sen's provincial representation. Speaking at the inauguration ceremony, Yalçın also commented the contributions of the recently concluded 6th collective agreement among other things.
In his speech, Yalçın said, "Functional, modern and spacious, I wish that this new headquarters will enable Memur-Sen Provincial Representation of Kütahya to strengthen its role and multiply its contributions towards the workers' community," he said.
Recalling that Memur-Sen started its struggle in a context of total lack of structures for regulating the labor relations of public employees, Yalçın said, "The peculiarity of public service unions, whose unionization rate is now more than 70 percent, is that they have had to wait and fight much longer than their counterparts in the private sector to be allowed to form unions," he added.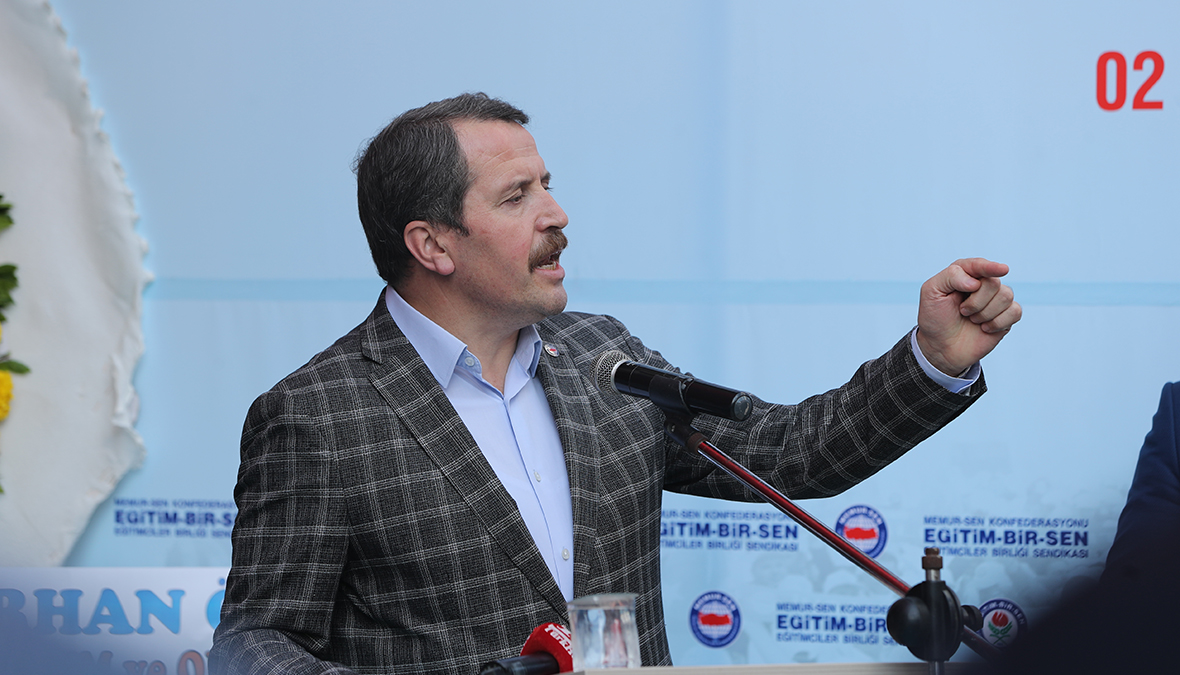 Furthermore, referring to the recent collective bargaining that resulted in an agreement on August 23, Yalçın added: "Of course, as a trade unionist, we would have wanted more but we obtained a general wage increase of around 28.61% and there are times when you have to conclude," he insisted, saying he was "very proud that Memur-Sen knows how to be very firm in negotiation and in the end act the compromise, when it is positive for the workers." he concluded.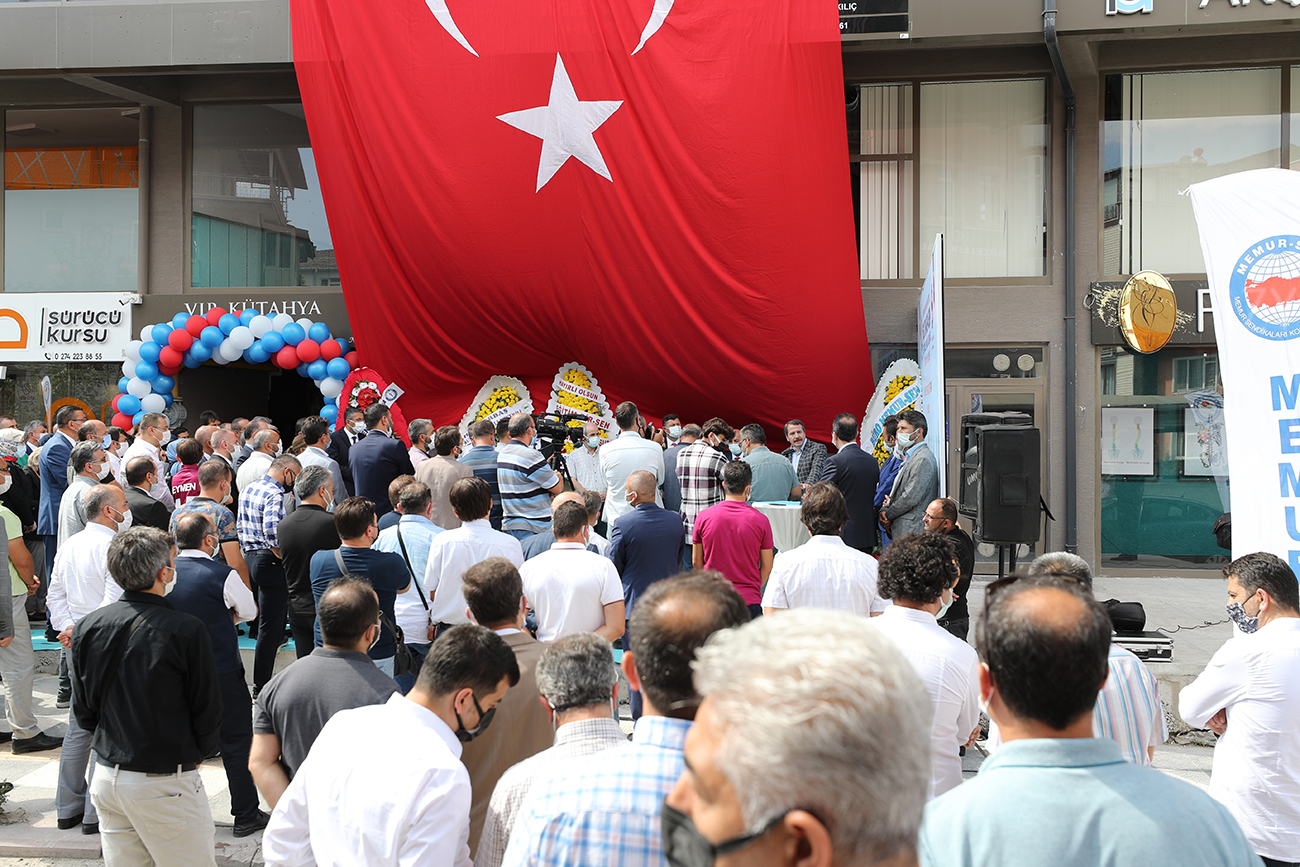 The inauguration ceremony was attended by Memur-Sen President Ali Yalçın, Kütahya Governor Ali Çelik, AK Party deputies in Kütahya Ceyda Çetin Erenler, Ishak Gazel and Ahmet Tan, as well as provincial representatives of Memur-Sen affiliated unions.