Yalçın: "The increase in membership in recent months is a reflection of the success of our mission and work"
---
15.10.21, Friday
Memur-Sen's President Ali Yalçın, accompanied by his vice president Hacı Bayram Tonbul, visited Trabzon as part of the trade union activities organized by the Memur-Sen representation in Trabzon.
While highlighting the importance of the social advances achieved by the Memur-Sen Confederation for the 2022-2023 biennium, Yalçın reiterated that the Memur-Sen Confederation expects to welcome 25,000 new members before the end of the current year, "reflecting the success of our mission and work," he said.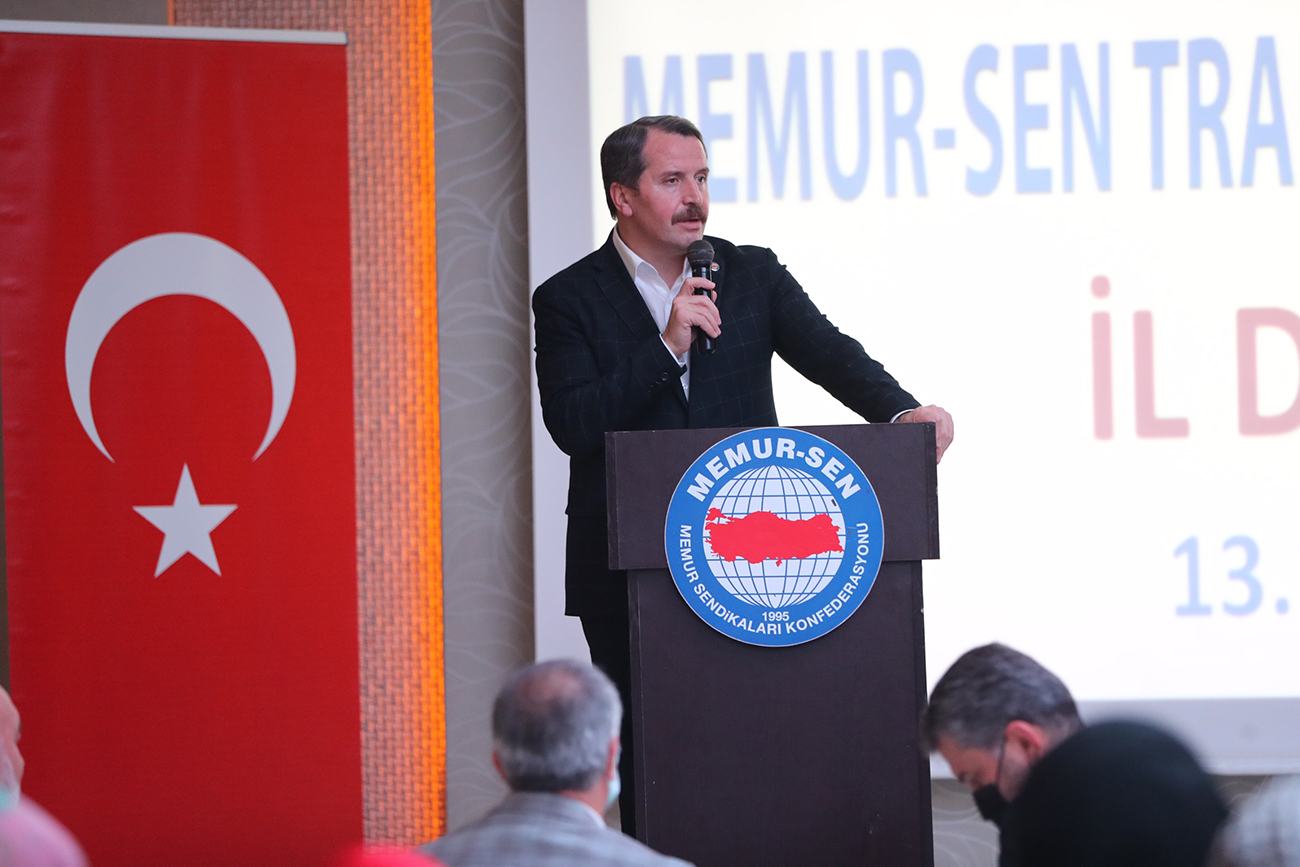 Discussions included how unions can contribute to strengthening quality public services, fair wages and good working conditions, quality education accessible to all, better work-life balance, respect and support for social dialogue and collective bargaining.
In addition, Yalçın said, "Memur-Sen has succeeded in achieving radical changes on issues such as the revaluation of promotion bonuses, the increase of index rates of retirement pensions to the maximum ceiling, responses to the wishes of civil servants regarding geographic and professional mobility and especially on the issue of ending the use of private law contractual jobs in the civil service, previously considered beyond the scope of collective bargaining. In this respect, our perseverance has finally paid off," he said.
On the sidelines of the trade union activities, Yalçın was received by the rector of Karadeniz Technical University, Prof. Dr. Hamdullah, in order to discuss the specific problems and issues of the public service.