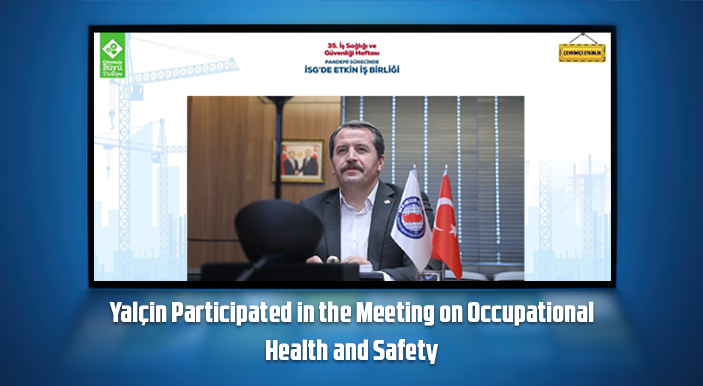 Yalçin Participated in the Meeting on Occupational Health and Safety
---
06.05.21, Thursday
Participation of Memur-Sen President, Ali Yalçin in the online event organized within the framework of the Occupational Health and Safety Week.
President Ali Yalçin took part in an online event organized by the Ministry of Labor and Social Security within the framework of the Occupational Health and Safety Week from May 4 to 10.
İn his speech, President Yalçin returned to the importance of Occupational Health and Safety: "İnjuries, disabilities and unfortunately deaths occur almost every day due to occupational accidents and diseases," Yalçin said that the only way to protect the safety of employees, their families and society is to ensure compliance with measures concerning occupational health and safety.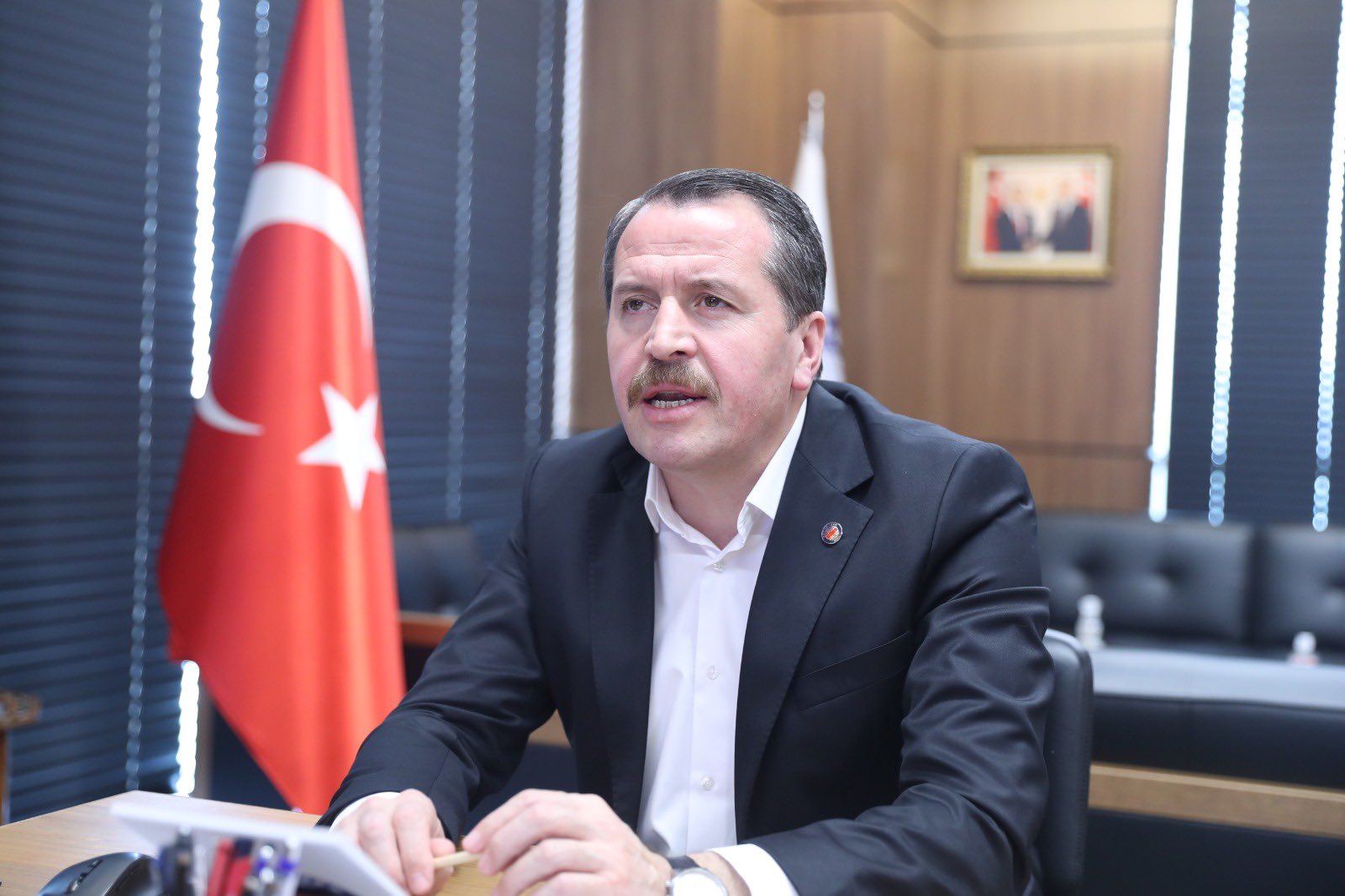 Effective cooperation must be achieved with principles centered on decent work
Stating that public institutions and organizations have an important mission in terms of occupational health and safety, the public service must set an example for the private sector. Yalçin said, "For this reason, Law No. 6331 must enter into force as soon as possible. İn this regard, we emphasize once again that the public sector should achieve <<effective cooperation>>, which places human dignity and decent work at the center, in order to reduce occupational accidents and diseases to which workers are exposed, the principle of "zero tolerance" must always prevail.
President Ali Yalçin continued his remarks as follows:
"Public service workers, specifically health professionals, have been facing psychosocial risks. According to İLO data, it has been reported that one in five health workers worldwide have symptoms of depression and anxiety. Telecommuting is critical to limiting the spread of the virus, maintaining continuity of work, and providing flexibility for employees, but it has blurred the lines between work and personal life."
İn a study conducted by the İLO, it was reported that 65% of companies struggle to keep employee morale high while working remotely. İn this regard, we shared our report on "Work-Family Harmony in the Context of COVİD-19" with the general public. İn this report; it was established that "technostress" is accepted as a new type of stress."
Furthermore, indicating that workers forced to work from home had spent on computer equipment and materials, electricity, water, heating etc... Yalçin stressed that economic support should be considered in this context.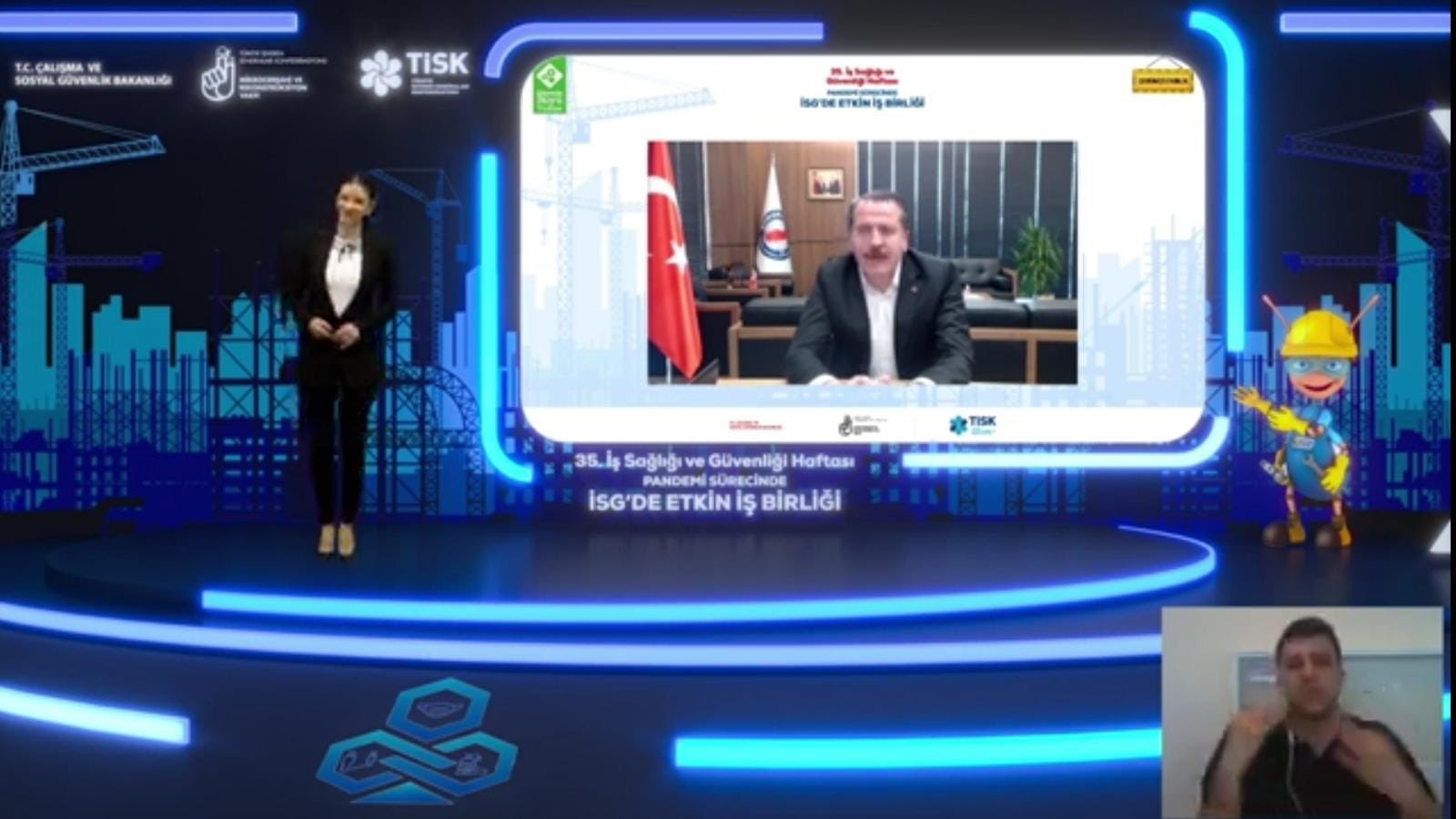 A union-specific accreditation agreement should be implemented
Stating that the pandemic has caused a resurgence of psychosocial risks, Yalçin said, "One of the duties of occupational health and safety is to monitor and reduce risks. For this reason, the need for psychologists and psychosocial support to serve employees must be met. Additional efforts must be made to compensate public workers who have lost their lives in the line of duty. However, we expect some gaps to be filled as soon as possible so that protection is truly complete. İn addition, Memur-Sen continues to make a continuous contribution to the National Council for Occupational Health and Safety, we propose the creation of a specific regulation for trade unions be implemented with regard to accreditation, "he said.
İn conclusion of his speech, Memur-Sen President Ali Yalçin shared his views and suggestions as follows:
1- The heroes of the fight against the COVİD 19 epidemic should be able to perform their duties without being worried,
2- Public institutions must be able to count on the services of a permanent OHS specialist as well as the presence of a doctor in the workplace, this clause which is included in the law should not be postponed anymore,
3- New methods such as remote work, alternative work, flexible work and part-time work, which have entered our lives with the pandemic, must remain temporary.
4- The financial revenues generated by hospitals must be redistributed equitably, no one must be harmed
5- A list of occupational diseases and professions at risk should be established
6- Work zones at risk should be determined and public servants working in these zones should receive a risk premium,
7- Rules should be relaxed in all public institutions regarding disability resulting from illness contracted in the workplace, especially for health care workers,
8- İn the public sector, OHS training should no longer be postponed, the establishment of OHS committees, the conduct of risk analyses, the development of emergency action plans and certain health examinations upon recruitment should be the norm,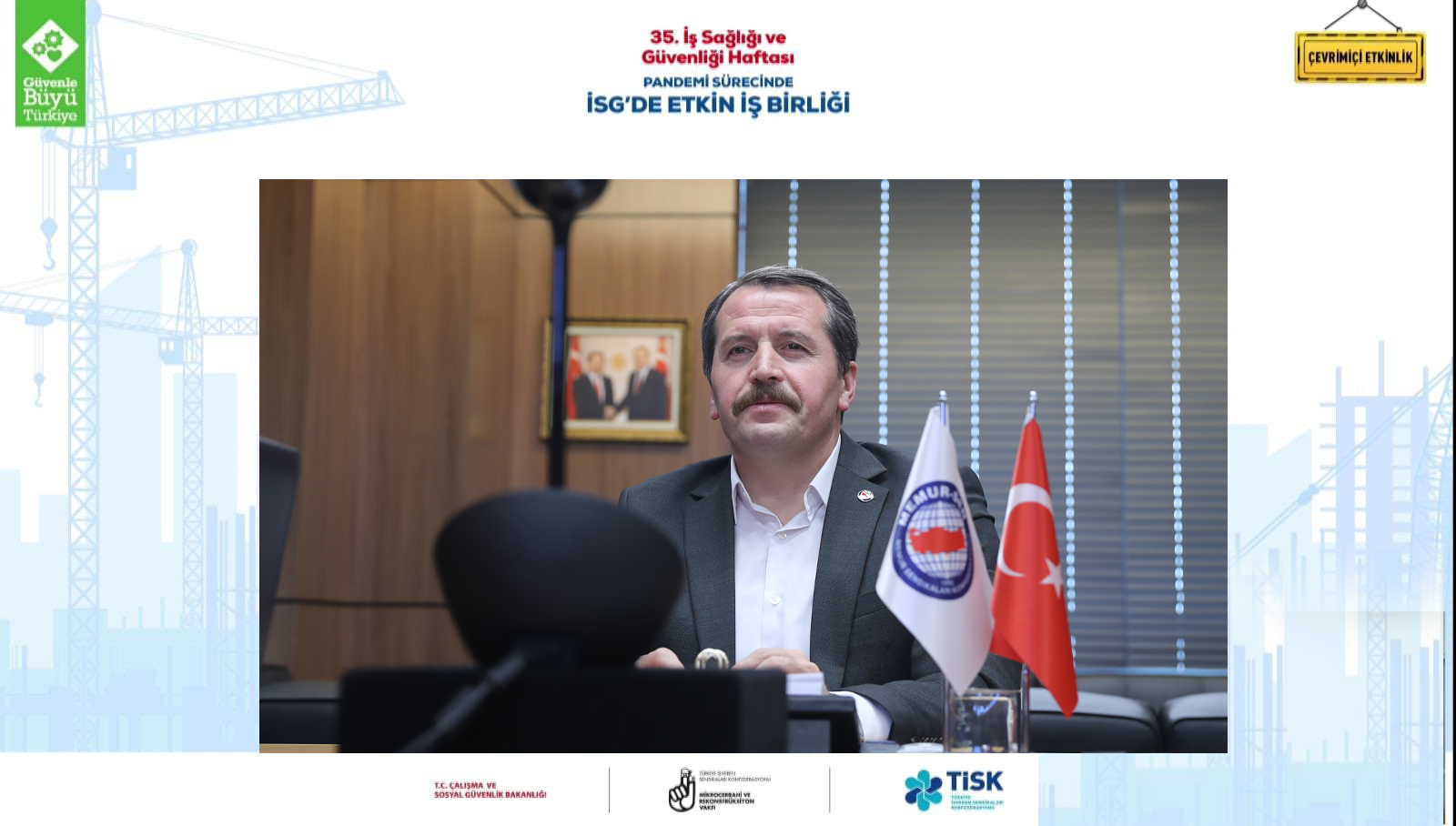 9- The effective involvement of public sector occupational health and safety experts must take place,
10- Technical personnel with occupational safety specialist certification should be able to provide services in the private sector as well as in the public sector,
11- Modern ventilation systems should be used in hospitals, and protective measures against chemicals and radioactive materials should be strengthened,
12- The work-sharing system in the public sector should be maintained, staff who are able to work from home should be allowed to do so, and meetings should be held by teleconference,
13- İn public institutions and organizations that are always in close contact with citizens, public servants must be better protected against the risks of illness,
14- Healthy food must be provided to health professionals who cannot return home,
15- The mental and physical health of health care workers must be guaranteed, violence must be stopped
16- Vaccination of civil servants must be completed as soon as possible,
17- Measures should be taken to prevent female civil servants from returning to work at home, which is detrimental to the harmony of work and family life, the number of staff members should be increased, regulations and measures should be implemented to reduce excessive workloads.