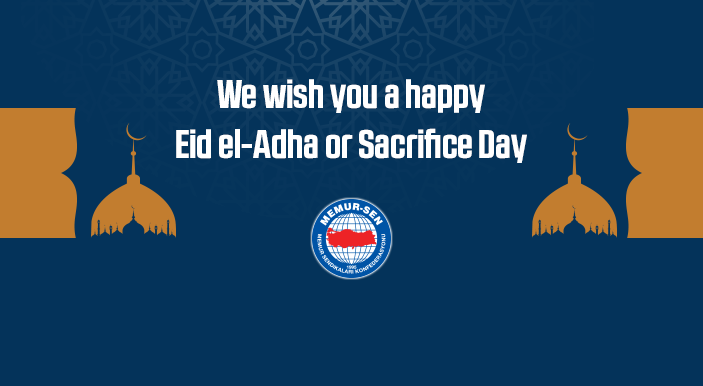 We wish you a happy Eid el-Adha or Sacrifice Day
---
27.07.21, Tuesday
We wish you a happy Eid el-Adha or Sacrifice Day, which is one of the most important holidays in the Muslim calendar.
In this difficult time when humanity is going through a pandemic,
We are delighted to wish you a Happy Sacrifice Day, which symbolizes union, unity and brotherhood. May Allah grant us a happy holiday!
However, these holidays are mourned by a deep sadness due to the brutal attacks perpetrated by the Israeli state on Al-Quds, the cradle and common heritage of humanity.
In Yemen, people are suffering from hunger, insensitivity and silence of the international community,
In view of the dramatic human rights situation in East Turkestan (Chinese Xinjiang), which has genocidal features,
Zionists, capitalists and imperialists are relentlessly pursuing their attacks on human rights, sacredness, hope and human dignity,
These celebrations must
These celebrations must help us to become aware of our unity; the struggle for peace is an act of humanity,
Humanity must make tolerance, solidarity and peace triumph,
May this feast of the Sacrifice bring peace, justice and serenity to each of us, our families, our nations and to all of humanity!