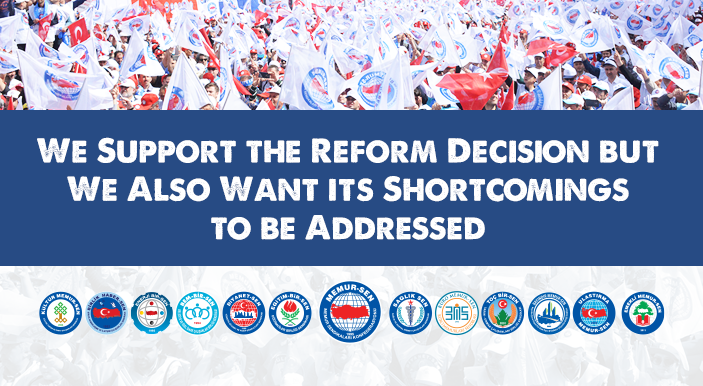 We Support the Reform Decision but We Also Want its Shortcomings to be Addressed
---
02.04.21, Friday
In the fight against the Covid-19 pandemic, the latest reform package concludes that various sectors and components of the economy, craftsmen, entrepreneurs, producers, institutions and organizations have suffered heavy economic losses.
Concerning the "Economic Reform Project" announced by the President of the Republic, "our Confederation is part of a dynamic and qualitative transformation process. However, there are still major gaps in the text of the said reform, which will be submitted to the Parliament for approval. Indeed, the reform contains provisions focused on institutional transformation and structural changes concerning the general framework of public agents, the public personnel system and public administration, The text of the reform does not mention the working conditions, financial and social rights of public officials.
We would like to recall that the best opportunity to eliminate these shortcomings is to involve civil servants in the decision-making process and in particular in the collective agreement for the 6th period which will be scheduled this summer.
The empowerment of Turkey, democracy, freedom, fraternity must overcome the understanding that economic growth can be achieved at the expense of the public service sector.