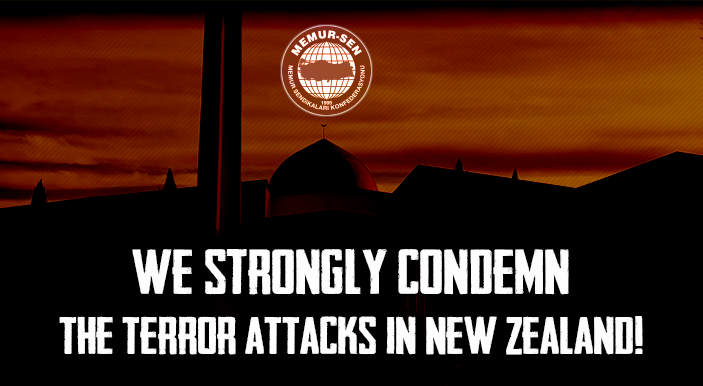 We strongly condemn the terror attacks in New Zealand!
---
15.03.19, Friday
We are deeply saddened by the horrific attacks on two mosques in Christchurch, New Zealand during Friday prayers that have left over 40 people martyred and many injured.
The fact that bombs and bomb-loaded vehicles were placed around the mosques reveal that a much larger massacre was targeted.Those who perform, plan and support this attack, as well as those who are behind the attack must be revealed and severely punished.
As Memur-Sen, we say that;
This attack is the result of rising racism and Islamophobia across the world.
This attack is the result of shameless double standards on terrorism and human rights.
This attack is the result of the racist politics and the refugee hostility.
New massacres are inevitable as long as those who produce this xenophobic contents do not face these truths. And they will be responsible for the new massacres.
On behalf of the Memur-Sen Confederation we once again strongly condemn the terror attack on the Al Noor Mosque and Muslim worshippers in New Zealand. We convey our condolences to the relatives of those who lost their lives. May Allah have mercy on the victims and grant a speedy recovery to the wounded.