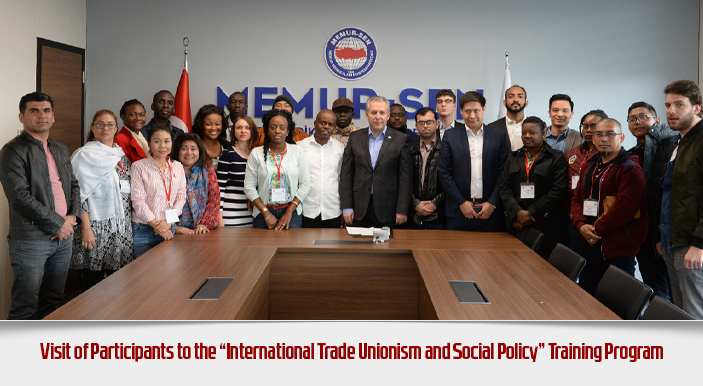 Visit of Participants to the "International Trade Unionism and Social Policy" Training Program
---
10.04.19, Wednesday
Gathered as part of the training on "International Trade Unionism and Social Policy" union representatives visited to the headquarters Memur-Sen Confederation where they were greeted by the Vice-President, Mehmet Emin Esen.
22 participants from diverse geographical and disciplinary backgrounds were invited to Ankara as part of a training program jointly organized by Ankara Haci Bayram Veli University and Memur-Sen Confederation.
Vice-President Mehmet Emin Esen presented the confederation: "Memur-Sen is 25 years of constant struggle and struggle against poverty, injustices and social inequalities. It does not matter the skin color; all men share the same sweat, so the work is universal. The purpose of this training is to share each other's experiences, and to spread benevolence. '', he said.
This training program aims to strengthen the partnership and solidarity between the union organizations represented, it will also allow participants to share experiences and practices with people conducting the same functions, reflect and develop synergies to increase the impact of union communications.