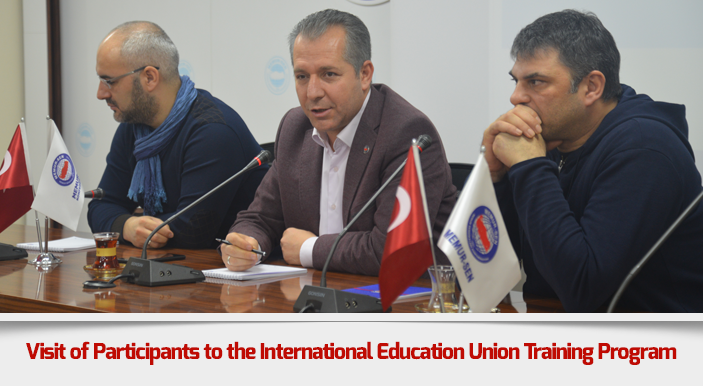 Visit of Participants to the International Education Union Training Program
---
29.01.18, Monday
15 participants, mostly trade union teachers, from various geographical backgrounds, were invited to Ankara as part of a training program set up jointly by the Public Administration Institute for Turkey and Middle East (TODAIE ), and Educators's Trade Union (Eğitim-Bir-Sen).
Participants of traning program made a visit to headquarters of Memur-Sen Confederation. In this fruitful visit, the Vice President of Memur-Sen Confederation , Mehmet Emin Esen, presented the confederation in these terms: "The essential role of Memur-Sen is to reduce poverty and inequalities and promote sustainable and inclusive development", he said.
This training program in social policy and international education unionism, over three weeks, aims to strengthen the partnership and solidarity between the union organizations represented, it will also allow participants to share experiences and practices with people conducting the same functions, reflect and develop synergies to increase the impact of union communications.