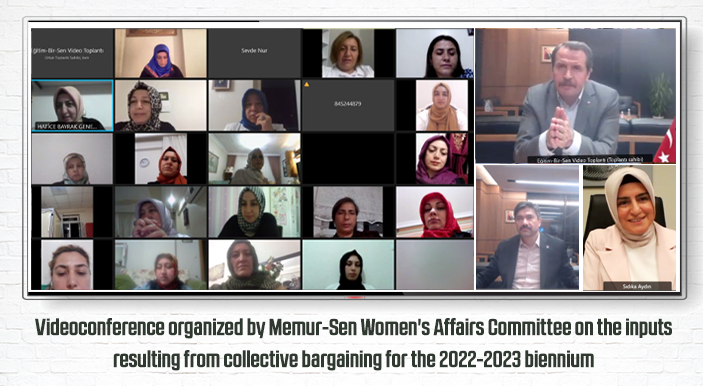 Videoconference organized by Memur-Sen Women's Affairs Committee on the inputs resulting from collective bargaining for the 2022-2023 biennium
---
20.09.21, Monday
The videoconference, jointly chaired by the Memur-Sen Women's Affairs Committee President, Ms. Sıdıka Aydın and Memur-Sen President, Ali Yalçın, on the topic of the contributions resulting from collective bargaining for the 2022-2023 biennium, was attended by vice president, Levent Uslu, as well as a large panel of trade union leaders from all 81 provinces of Turkey.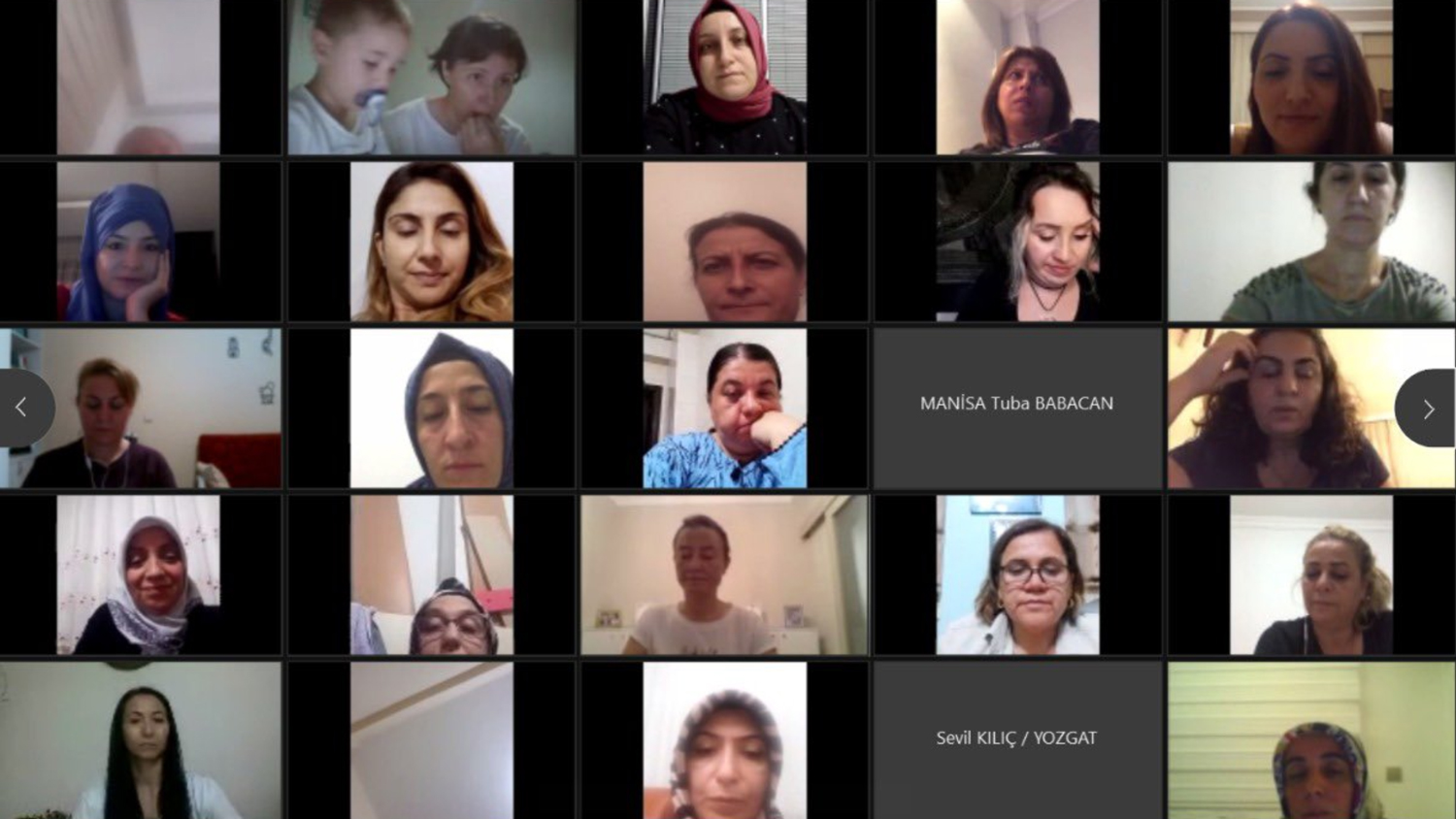 Thanking the members of the Memur-Sen Women's Affairs Commission for their important role in promoting women's rights, Yalçın said, "I thank you for the innovative approach, outstanding performance and leadership you have shown in terms of decent and sustainable work throughout the collective bargaining process."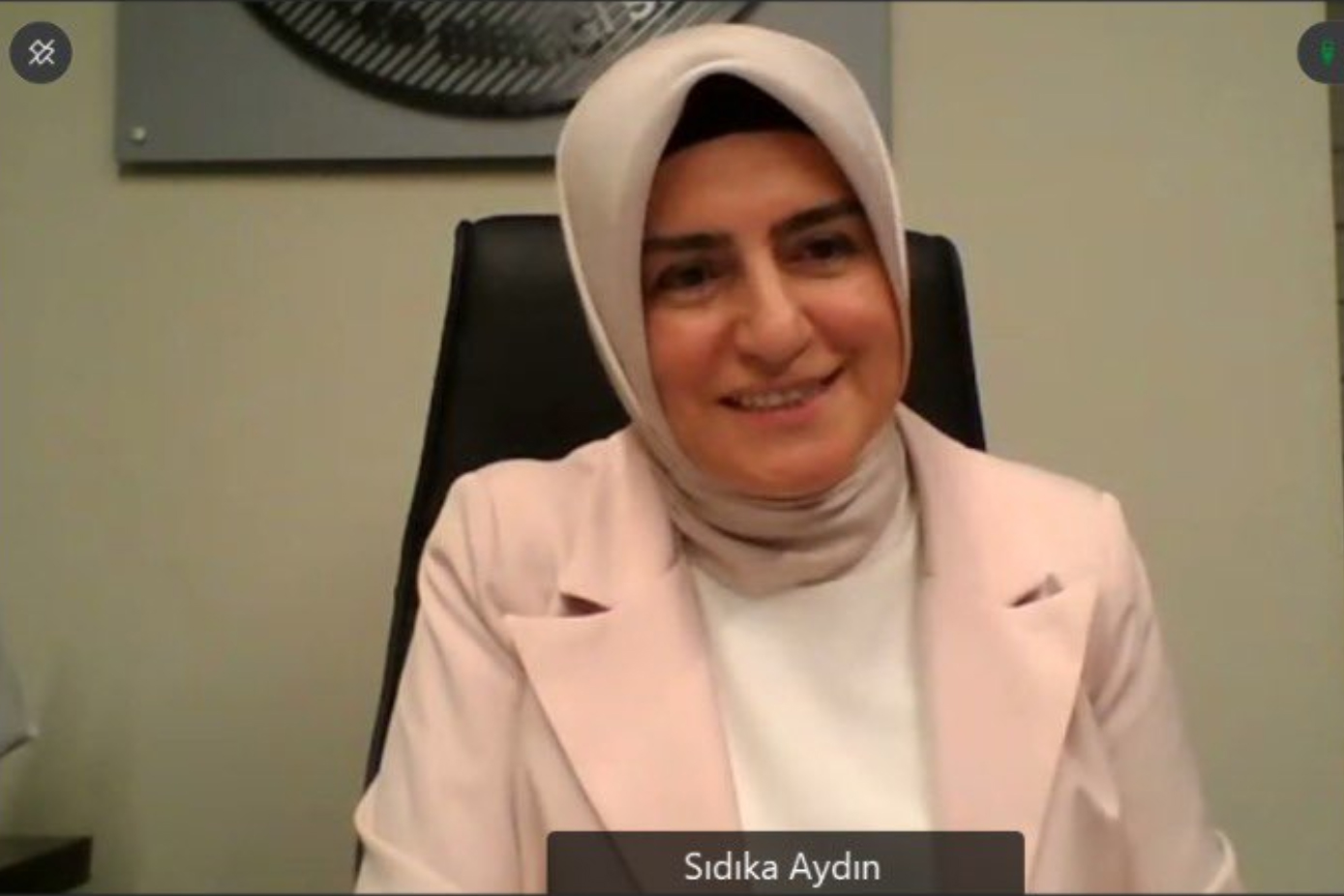 In this regard, Mrs. Aydın, President of the Memur-Sen Women's Affairs Committee, commended the benefits resulting from the present collective agreement, hailing "a workable compromise," which includes "provisions on improvements in terms of allowances and social benefits, especially for women," she said.
Recalling the many sacrifices of public employees whose purchasing power had literally collapsed over the period of the previous collective agreements (2020-2021) that Memur-Sen had refused to co-sign, Yalçın said, "The general salary increase, which is essential for a true recognition of the qualifications and commitment of public employees, is the result of bitter negotiations around the smallest comma."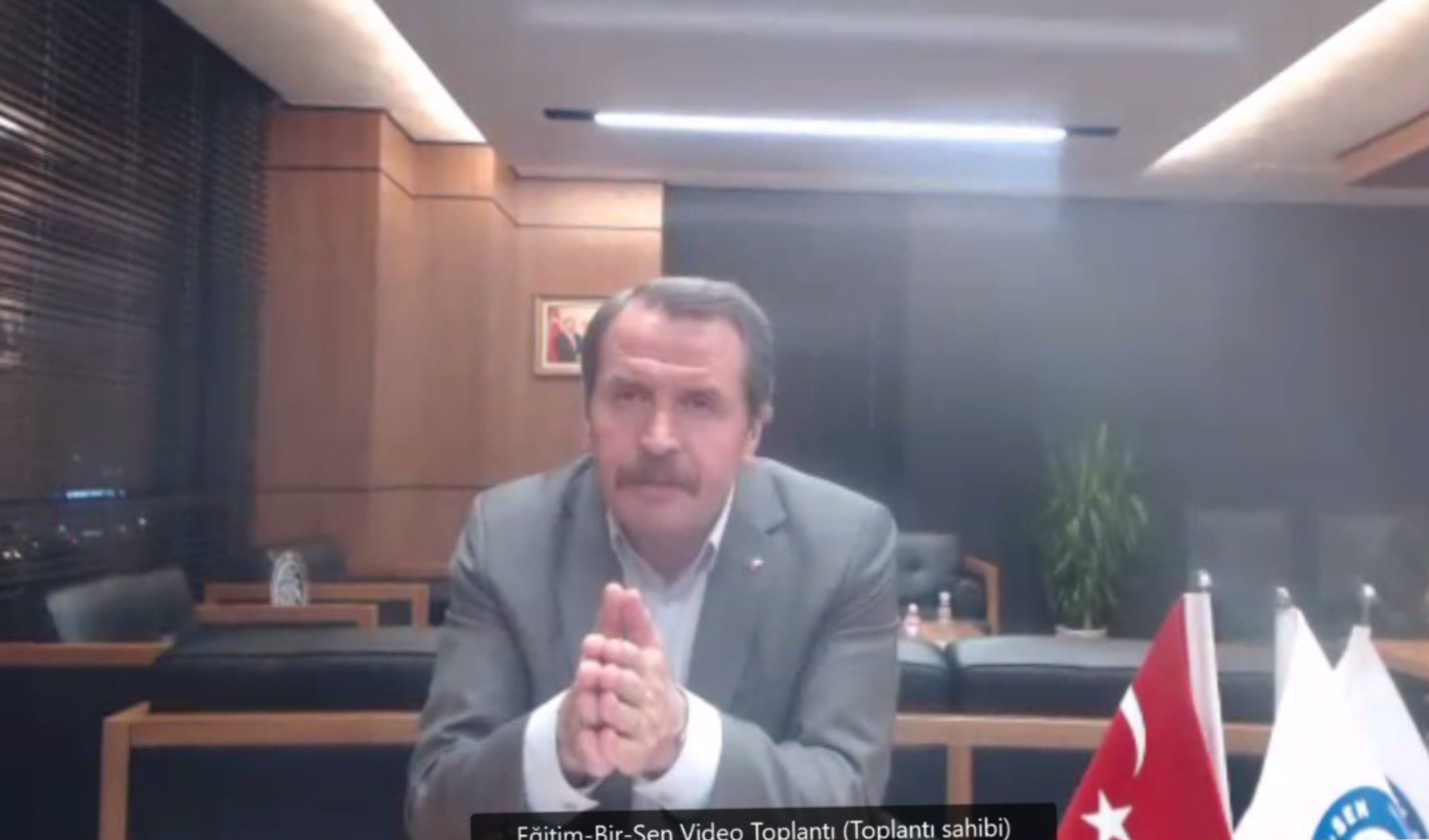 "As a trade unionist, we would have wanted more," said Memur-Sen President Ali Yalçın. "But we achieved a general wage increase in the range of 32% to 40% and there are times when you have to conclude" and "this was the time to conclude," he insisted, saying he was "very proud that Memur-Sen knows how to be very firm in negotiation and in the end act on the compromise, because it is positive for the workers."
Furthermore, on the issue of progress in terms of social advances, Yalçın said he was pleased to note the increase in the bonus reserved for unionized public employees from 536 TL to 1600 to TL/year.