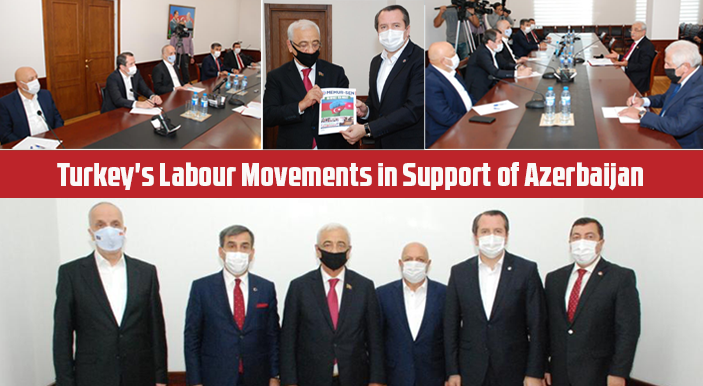 Turkey's Labour Movements in Support of Azerbaijan
---
06.11.20, Friday
NGO's of the EU-Turkey Joint Consultative Committee visited Baku, Azerbaijan.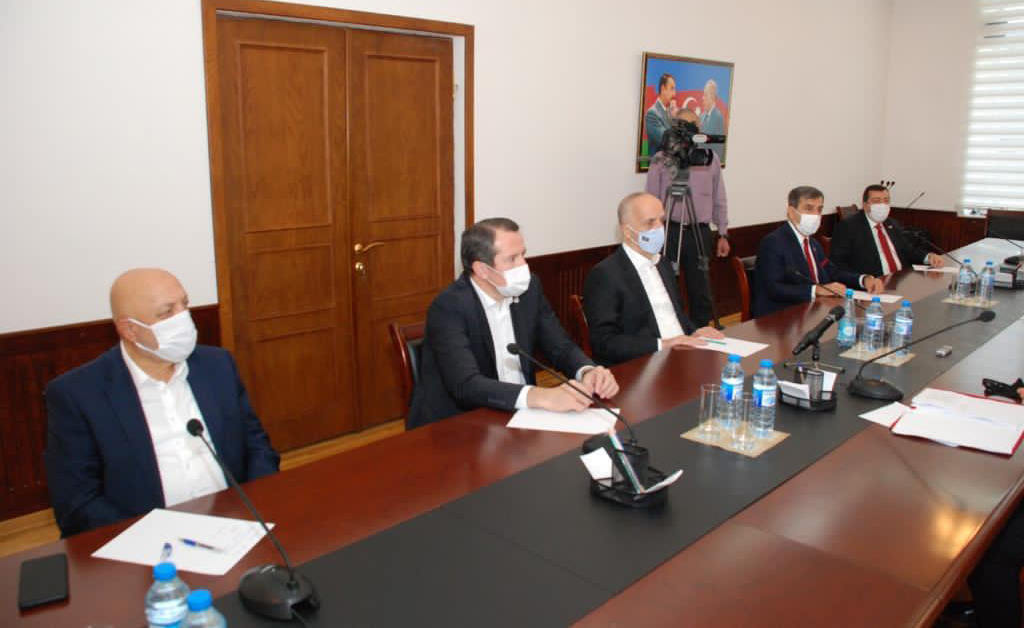 The President of the Confederation of Public Servants (Memur-Sen), Mr. Ali Yalçın, the President of the Union of Chambers and Commodity Exchanges of Turkey (TOBB), Mr. Rifat Hisarcıklıoğlu, the President of Confederation of Turkish Tradesmen and Craftsmen (TESK), Mr. Bendevi Palandöken, the President of the urkish Public Employees Trade Unions' Confederation (Kamu-Sen), Mr. Önder Kahveci, the President of the Confederation of Turkish Trade Unions (TURK- İŞ), Mr. Ergün Atalay, the president of the HAK-IS Trade Union Confederation (HAK-İŞ), Mr. Mahmut Arslan as well as Mr. Metin Demir member of the executive council of the Turkish Confederation of Employer Associations (TİSK), visited Baku, Azerbaijan.
The Turkish delegation met its counterparts at a extraordinary meeting of the Turkish Chamber of Commerce and Industry to discuss the current situation in Azerbaijan. The Turkish delegation expressed its support for Azerbaijan againstf the Armenian attacks.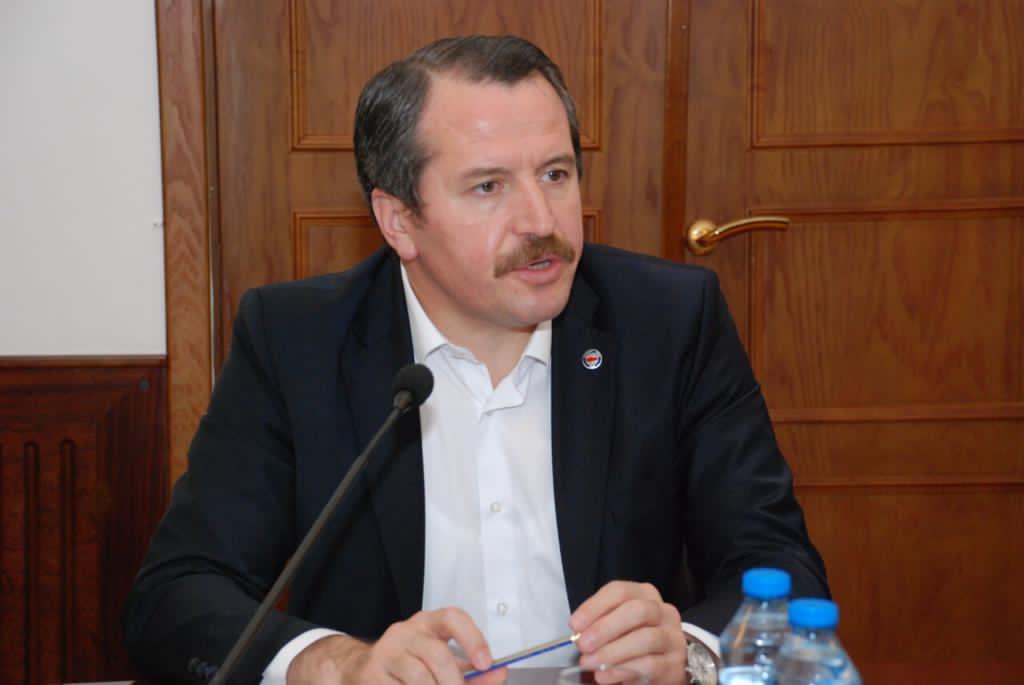 Representatives from Kazakhstan, Kyrgyzstan, Uzbekistan as well as Turkish Council Secretary General, Mr. Baghdad Amreyev, Azerbaijani Minister of Economy Mr. Mikail Cabbarov and Deputy Foreign Minister Mr. Ramiz Hasanov attended the meeting.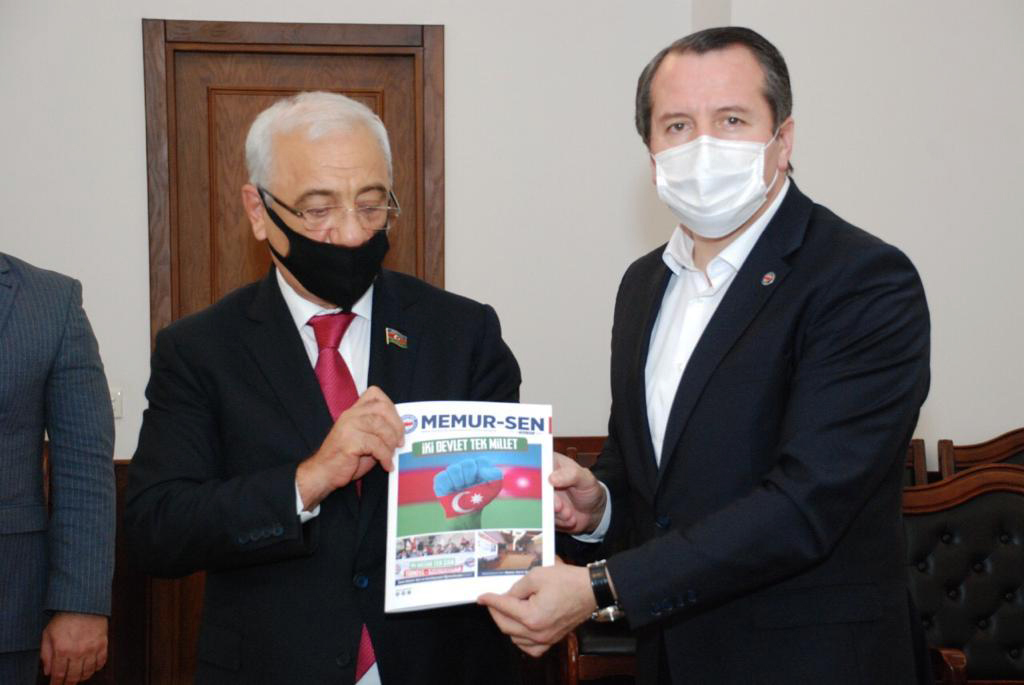 Visit to the AHİK
President of the Memur-Sen, Ali Yalçın visited the Azerbaijan Trade Union Confederation (AHIK).
During his visit President Yalçın made a speech: "Karabakh belongs to Azerbaijan, we support Azerbaijan and wish mercy to the martyrs and offer our condolences to our Azerbaijani brothers and sisters".