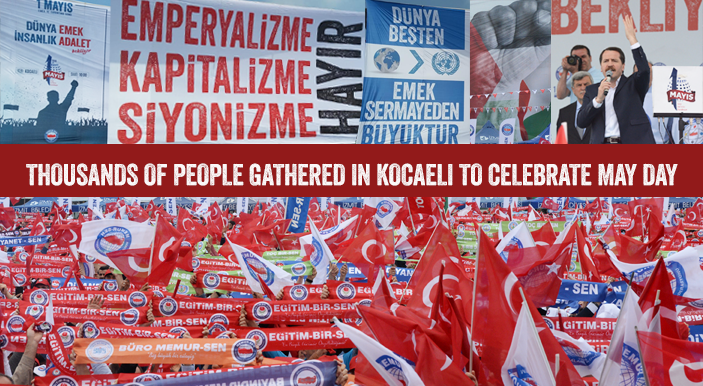 Thousands of people gathered in Kocaeli to celebrate May Day
---
08.05.18, Tuesday
Turkey's largest labour movement Memur-Sen, celebrated May Day in Kocaeli. At the rally, labor, brotherhood, solidarity and unity message were given to the whole world. Thousands of people gathered in Kocaeli on May 1 to mark International Workers' Day.
This year, Memur-Sen marked May Day in an open-air meeting area in Kocaeli. Thousands of people gathered on Monday to celebrate International Workers' Day in Kocaeli. Banners carried by protestors read, "Justice", "Labor", "," Peace", "Freedom", "Solidarity"," Equality" "Unity". Participants of International Trade Unionism and Social Policy Training Program were also present at the rally.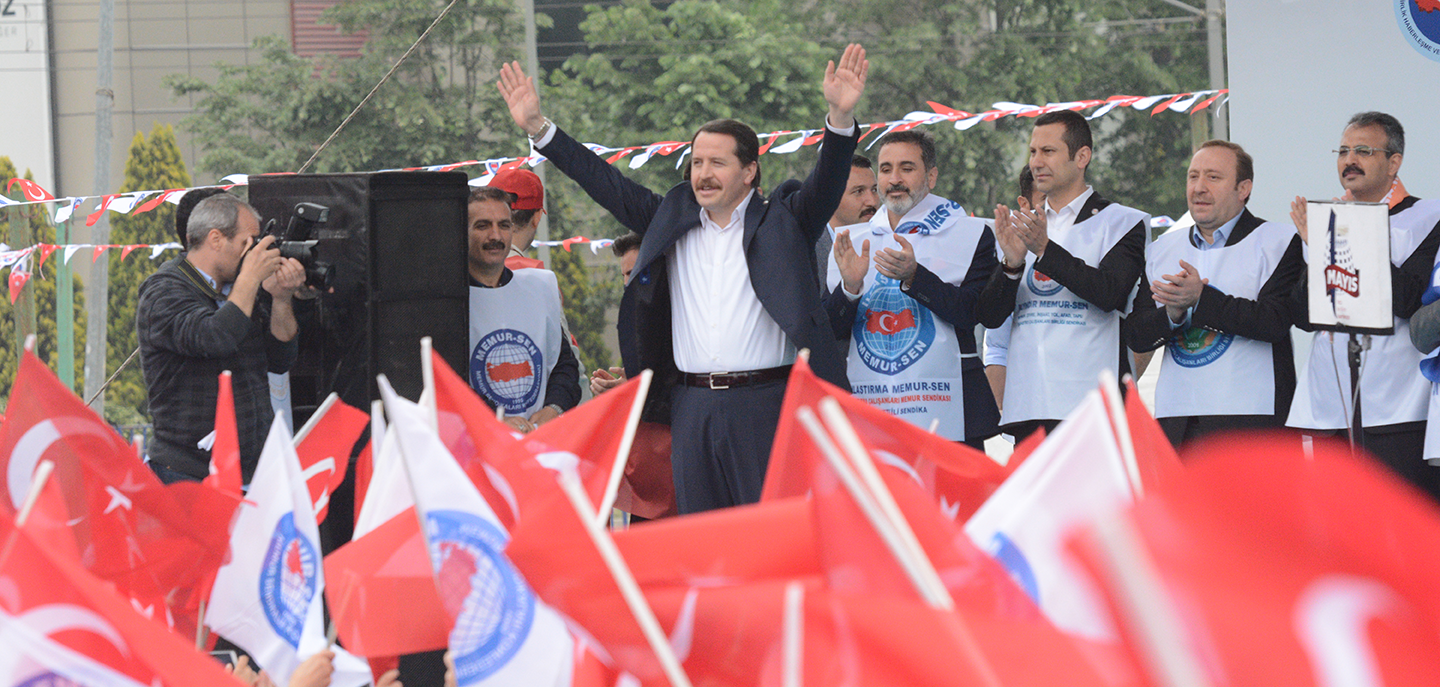 At the rally, President Ali YALÇIN also delivered his speech. Indicating that capitalism and imperialism have dragged mankind into a deadlock, Ali Yalcin said, "War, captivity, exploitation, hunger and poverty are seen all around the world anymore. Iraq, Palestine, Afghanistan; Egypt, Bangladesh, Arakan; Syria, Patani, Turkistan ... Deaths, tears and blood are parts of this corrupt system. To solve these problems, all the laborers of the world must come together and combine the forces against imperialism and capitalism on the basis of humanity, on the ground of justice." said Yalçın. He also stressed the importance of labor. He said that "the world is bigger than five and labour is above the capital.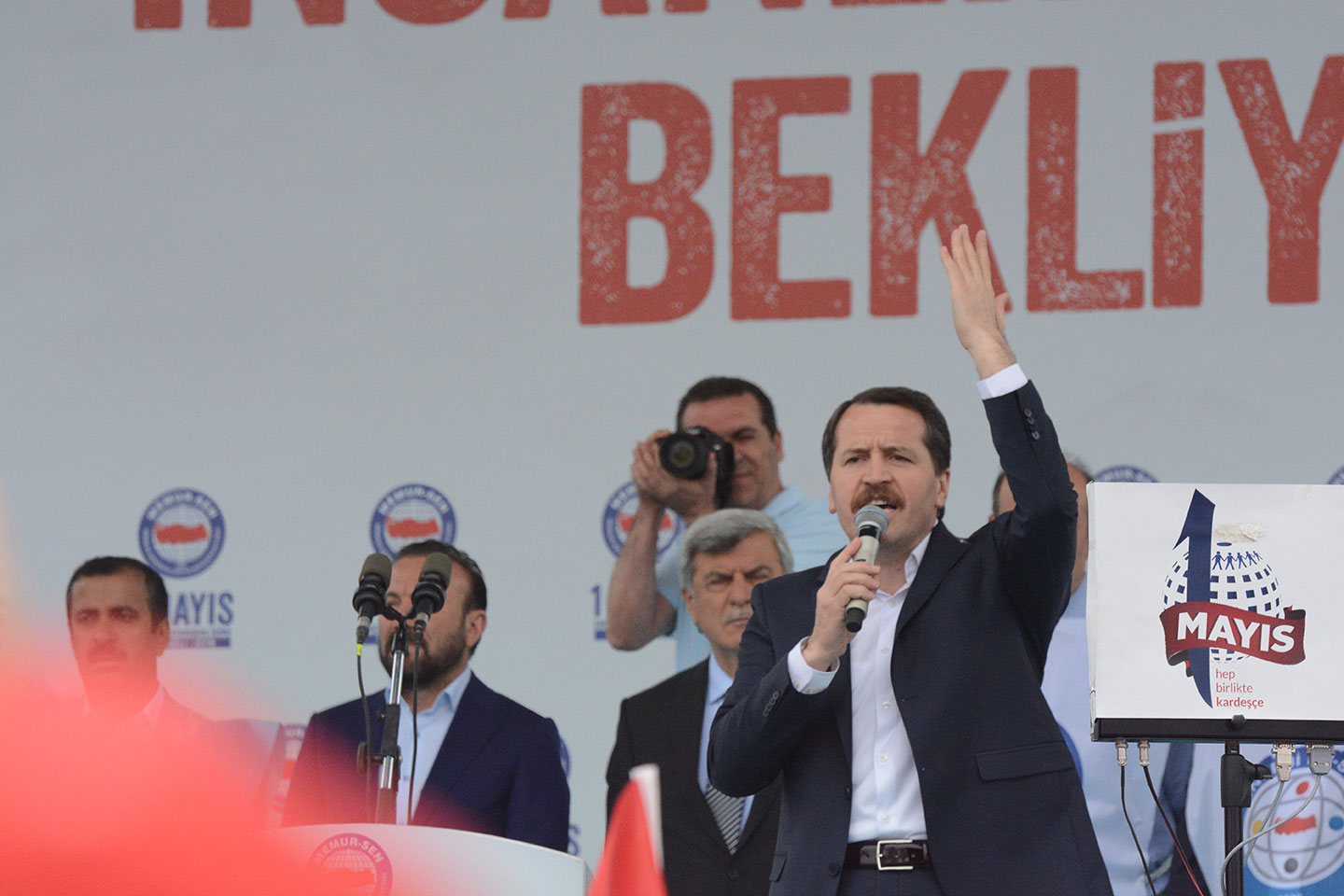 Yalçın also ordered the demands of public servants as follows:
Job security is our red line. Job security must be respected.
Contract employee issue should be solved.
Inequalities in income tax should be eliminated.
Bans on strike and politics for public servants should be eliminated.
The level of pension and pension rights should be increased.
Employment should be encouraged in priority areas in development.
The collective bargaining law must be restructured fairly
The collective bargaining process should be extended.
The family, basic stake of community should be supported and family allowance should be increased.
In his speech, Yalçın lastly addressed to protestors about Memur-Sen's   representation at the ILO conference. Memur-Sen (Confederation of Public Servants Trade Unions) would represent the labor force at the upcoming International Labour Organization (ILO) Conference. Memur-Sen will be the voice for all sections of labor, not just public servants at the ILO conference.