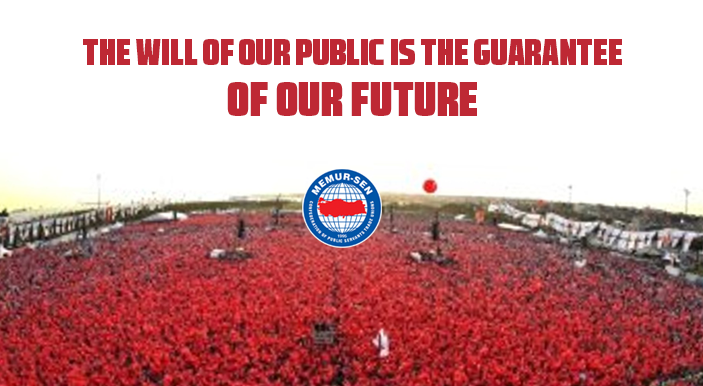 The Will of our Public is the Guarantee of Our Future
---
30.10.20, Friday
Living in the world's toughest geography has a unique mission and historical responsibilities. In these lands, those who have made freedom the only option, love of independence, hope for the oppressed, embrace the oppressed with mercy and stand up to the oppressors with courage and fortitude can only exist. What makes us great on the stage of history, is the heroes that guide history under all circumstances, the liquidation of tutelage by the will of the republic, the faith we carry in our heart and the brotherhood we nurture in these lands.
Our nation, struggling to exist under harsh conditions in many periods of history, fought liberty wars against invading and colonial states with the love of independence, adding an unforgettable epic to history every time. The Republic, which was founded as a result of the war of liberation led by Ghazi Mustafa Kemal and his fellow fighters, is today the guarantee of our future with the will of the republic.
As Memur-Sen, on the 97th anniversary of the foundation of the Republic; We remember with mercy and gratitude our martyrs who were martyred for the indivisible integrity of the homeland and the sovereignty of the nation's will, and wish that freedom, brotherhood and peace prevail in our country, our region and the whole world.