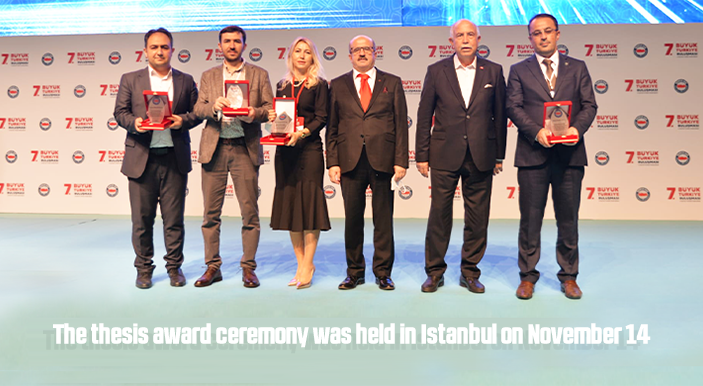 The thesis award ceremony was held in Istanbul on November 14
---
21.11.21, Sunday
In order to reward academic research, Memur-Sen organizes an annual competition open to all PhDs whose theses are related to the world of work.
Aiming to encourage academic research on the theme of work and on how workers' organizations can react to the fundamental changes affecting the world of work, but also to provide reflections on the transformation of trade unions that these changes could bring about, Memur-Sen distinguishes each year the research works noticed by their scientific excellence.
As such, the award ceremony rewarded the winners of the best theses for the year 2021.
The first prize was awarded to Dr. Hasan Avcı from Recep Tayyip Erdoğan University for his thesis entitled "Participation in Governance in Turkish Higher Education System .
The second place prize was awarded to Yusuf Alpaydın from Sabahattin Zaim University in Istanbul for his thesis entitled "Change of Trade Unionism in Education in the 2000s: the Example of Egitim-Bir-Sen"
The Third Place Award was given to Sadegül Akbaba Altun from Işık University for her thesis entitled "Change Tendency of Trade Union Leaders in Education and Science".
Finally, the Mehmet Akif Inan Special Prize was awarded to Emrah Çetin from Trabzon University for his thesis entitled "Activating the Right to Social Security with the Dimension of National and International Law".