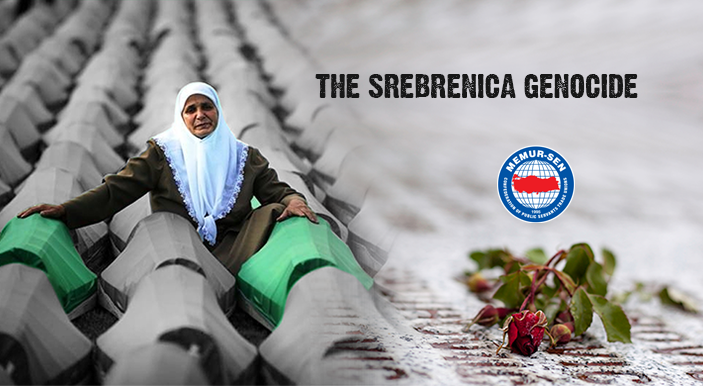 The Srebrenica Genocide
---
12.07.20, Sunday
Bosnia and Herzegovina commemorated the 25th anniversary of the worst massacre in Europe since the Second World War, where more than 8,000 Bosnian Muslims were killed in July 1995. 
Twenty-five years ago, more than 8,000 Bosnian Muslims were massacred in Srebrenica, in 11 July 1995. The Srebrenica massacre is the worst atrocity committed on Europe since the Second World War that we will never forget. 
The massacre at Srebrenica in July 1995 was carried out by units of the army of the Bosnian Serb Republic under the command of General Ratko Mladic in a town declared as "safe zone" by the United Nations (UN) ). Ratko Mladic was sentenced to life imprisonment after being found guilty of genocide and crimes against humanity. This crime is considered to be the worst massacre committed in Europe since the end of the Second World War and has been classified as genocide by the International Court of Justice. On July 11 each year, thousands of people gather at the Potcari memorial, created in memory of the victims. 
This massacre is nothing more than the cruelty that hides behind the mask of modernity, democracy, morality, humanity, conscience, civilization and the forces of the United Nations, which have a protective responsibility for justice, human rights and peace. The United Nations has even lost all credibility, as being the guarantor of global security. 
As Memur-Sen we commemorate with compassion our Bosnian brothers and sisters who were massacred in Srebrenica in the center of Europe in front of the eyes of the whole world. We will raise our voices against all injustices, violence, oppression and cruelty worldwide. We have not forgotten and will not forget those who committed this genocide.