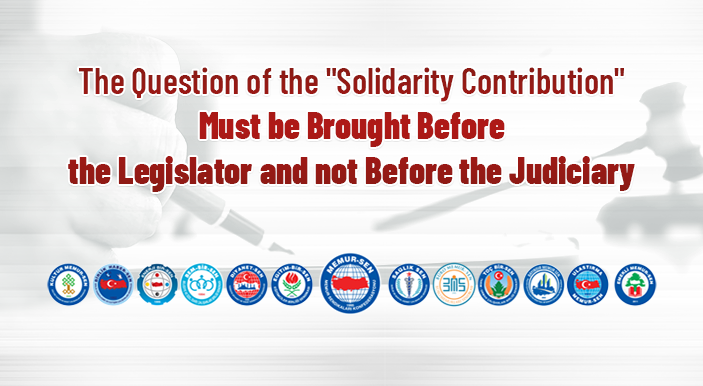 The Question of the "Solidarity Contribution" Must be Brought Before the Legislator and not Before the Judiciary
---
02.04.21, Friday
In accordance with its decision 2020/57E and 2020/83K of 30/12/2020 published in the Official Gazette of 03/03/2021 and numbered 31412, paragraph 4 of Article 39 entitled "Benefit from Collective Agreements", the Constitutional Court has decided not to authorise trade unions to collect the solidarity contribution.
Claimed by Memur-Sen. These are union dues paid by non-members in order to benefit from collective agreements negotiated by the unions.
The court's decision rules on the right to benefit from a collective agreement, including the scope of collective agreements, as well as on the "solidarity contribution". This decision of the Constitutional Court directly affects and does not help trade unionism, because the "solidarity contribution" should be at the centre of the debates and discussions.