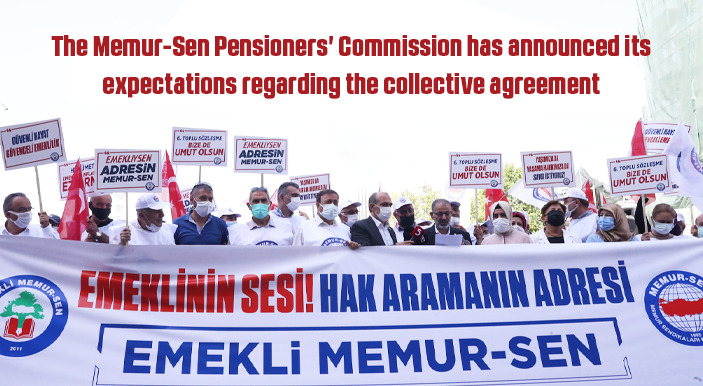 The Memur-Sen Pensioners' Commission has announced its expectations regarding the collective agreement
---
05.08.21, Thursday
The Memur-Sen Pensioners' Commission has announced its demands on all issues related to the defense of the interests of retired public employees in the process of renewal of collective bargaining, initiated on Monday, August 2.
At the opening of a press conference with the main leaders of the Memur-Sen confederation held August 4,in Ankara, Ali Küçükkösen, president of the Memur-Sen Pensioners' Commission, spoke about the low purchasing power of public employees.
In his statement, Ali Küçükkösen, president of the Memur-Sen Pensioners' Committee, said: "I hoped that Turkey would return to the path of high-level social dialogue, but my wishes have not really been fulfilled," he lamented.
Ali Küçükkösen said: "Unfortunately, in recent years, the salaries of pensioners have fallen sharply, the purchasing power of their pensions is at half-mast and the simulations are without appeal, a 70-year-old public pensioner, who left in 2016, has seen his net pension fall by 25% in five years. Despite too many concessions, many are still struggling to make ends meet." he said.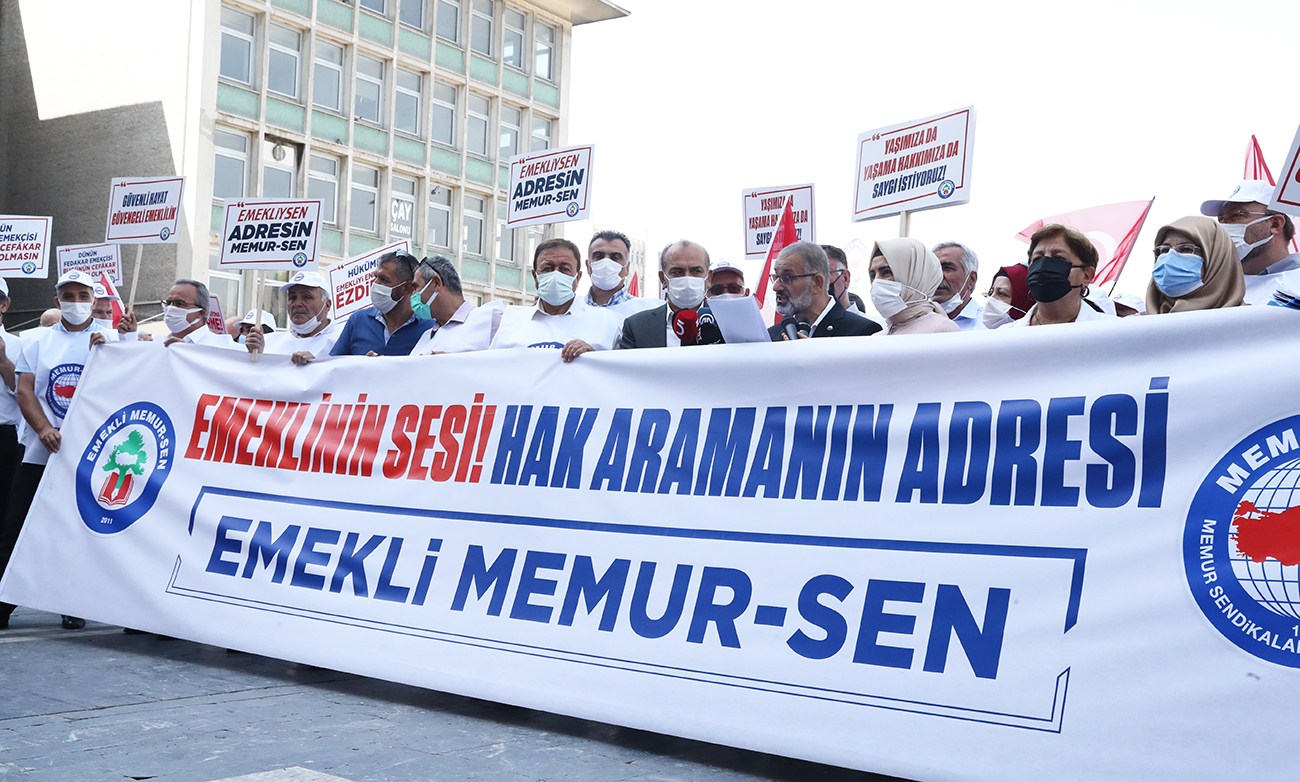 Pointing out that 39% of pensioners continue to work full-time and 33% of them are employed part-time, Küçükkösen said, "According to a study conducted by the Memur-Sen Confederation in June 2021, the undernourishment threshold for a family of 4 is TL 2,801.6 and the poverty line is TL 8,003.1. As can be seen, the vast majority of pensioners live far below the poverty line and more likely in levels close to the undernourishment line," he said.
The demands of the Memur-Sen Pensioners' Commission are the following;
- The gap between the salaries of retirees and those of working people must be reduced.
- In calculating the pension of public employees, all elements of the period they worked, including additional payments, should be taken into account.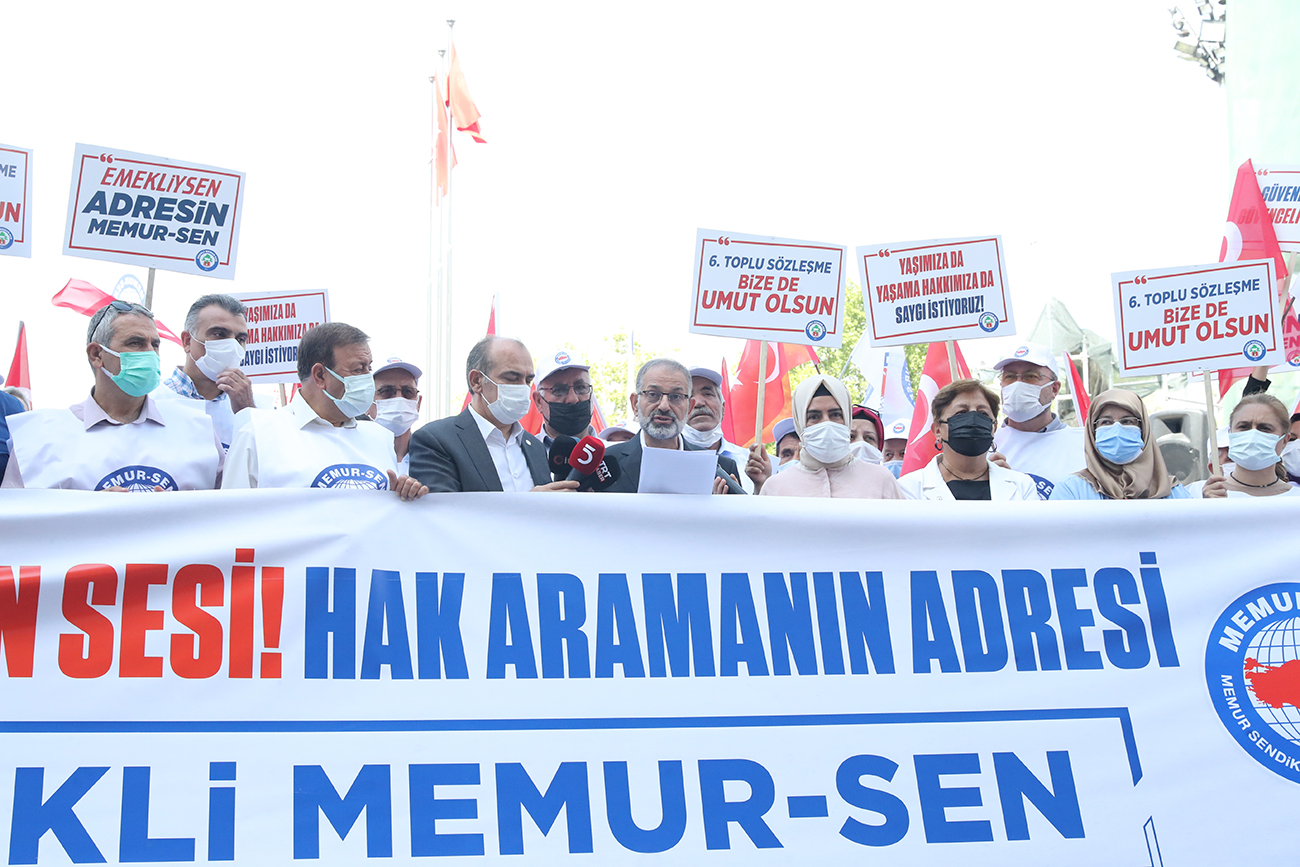 - Restrictions on the re-employment of retirees who left at a young age should be lifted.
- Barriers to the right of retirees to organize must be removed and safeguards put in place to ensure that retirees have the same union rights as working people, in accordance with international standards.
- Retired civil servants should be able to continue to join the union they were members of at the time of their retirement or be members of the unions in the branch of service of the institution for which they last worked.
- Family allowances for spouses who are not working/not receiving a pension should be provided.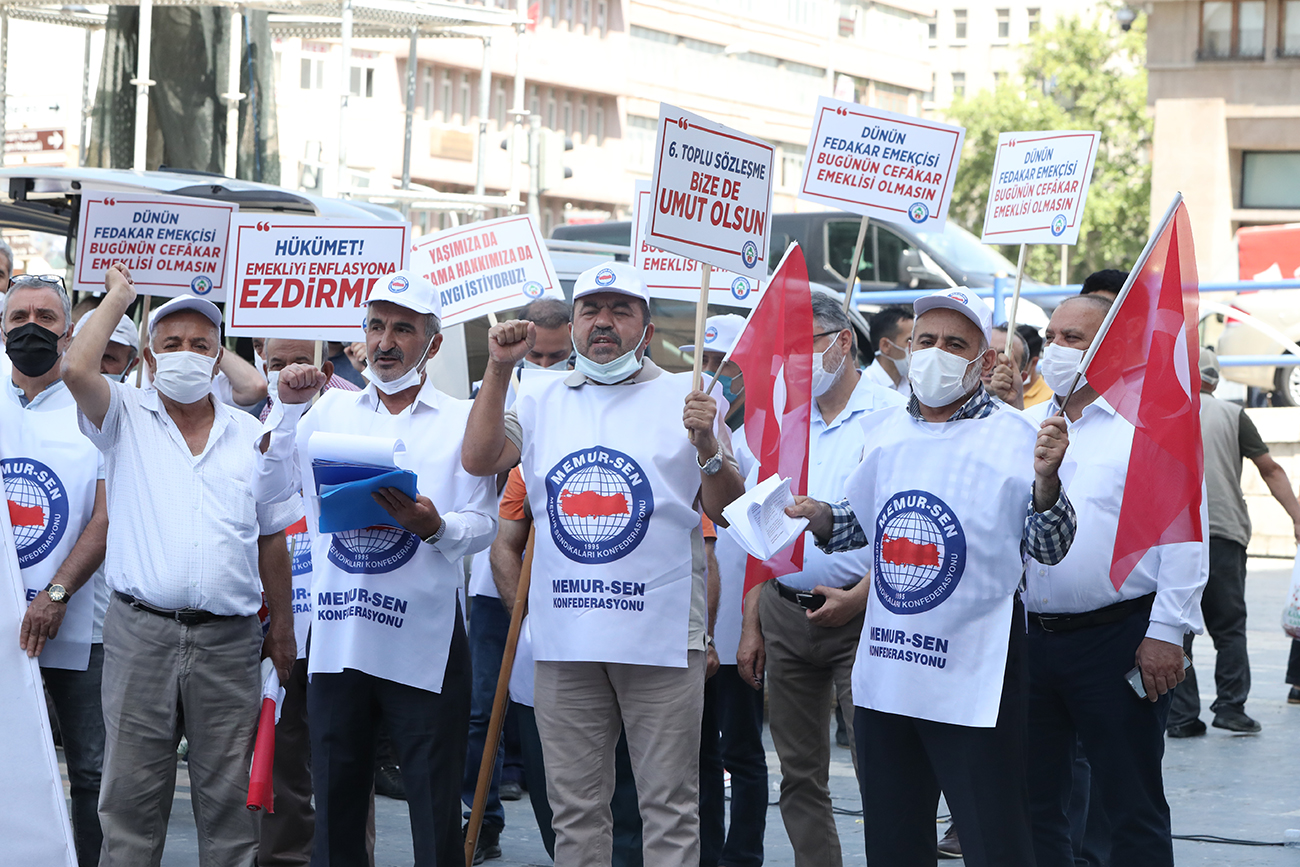 - Pensioners should have free access to public transport, regardless of their age.
- The vacation bonus, a real "oxygen boost", should be increased to 1,500 TL.
- Medicines and medical consultations should be completely free for pensioners.