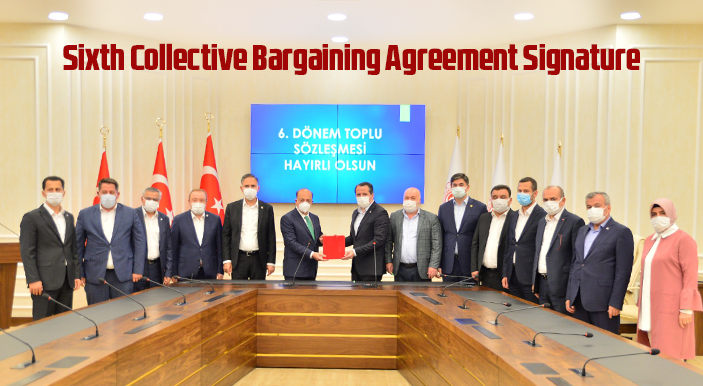 Sixth Collective Bargaining Agreement Signature
---
26.08.21, Thursday
After three weeks of negotiations and a final marathon negotiation session on Sunday night, the government and the social partners signed the sixth collective agreements on Tuesday.
The final document has acted a general increase in wages of 5 + 7% for 2022 and 8 + 6% for 2023. Through this agreement, unionized public employees will receive an increase ranging from 30% to 40.22% of their current salary, partly due to the 262% increase in the "union" bonus, equivalent to 1600 TL/year (185 usd). The agreement also includes a "revision" of the salary grids for some jobs.
Pointing to the great responsibility of previous collective agreements - not signed by Memur-Sen - imposed by arbitration decision, Memur-Sen initially expected a general increase in wages of 38% for the next two years, in order to catch up on the purchasing power of public employees.
Speaking at the signing ceremony, Ali Yalçın, said: "The general increase in wages, which is essential for a true recognition of the qualifications and commitment of civil servants, is the result of bitter negotiations around the smallest comma.
With respect to the demands, especially salary, while seeing the salary increase as a "positive element," Ali Yalçın, president of the Memur-Sen confederation, regretted that the government did not retain the principle of paying an allowance to compensate for the loss of purchasing power induced by previous collective agreements that Memur-Sen had refused to co-sign in 2019.
Speaking at the signing ceremony, Memur-Sen President Ali Yalçın, referring to the contribution of Labor Minister Vedat Bilgin, said, "I would like to thank Mr. Minister for his sensitivity and contribution to the process."
Furthermore, recalling the importance of the collective protest action, held Thursday 19th of this month in Anatolia Square, Ankara, Yalçın said, "I would like to thank our tens of thousands of members who have shown their interest and support in participating in this successful initiative."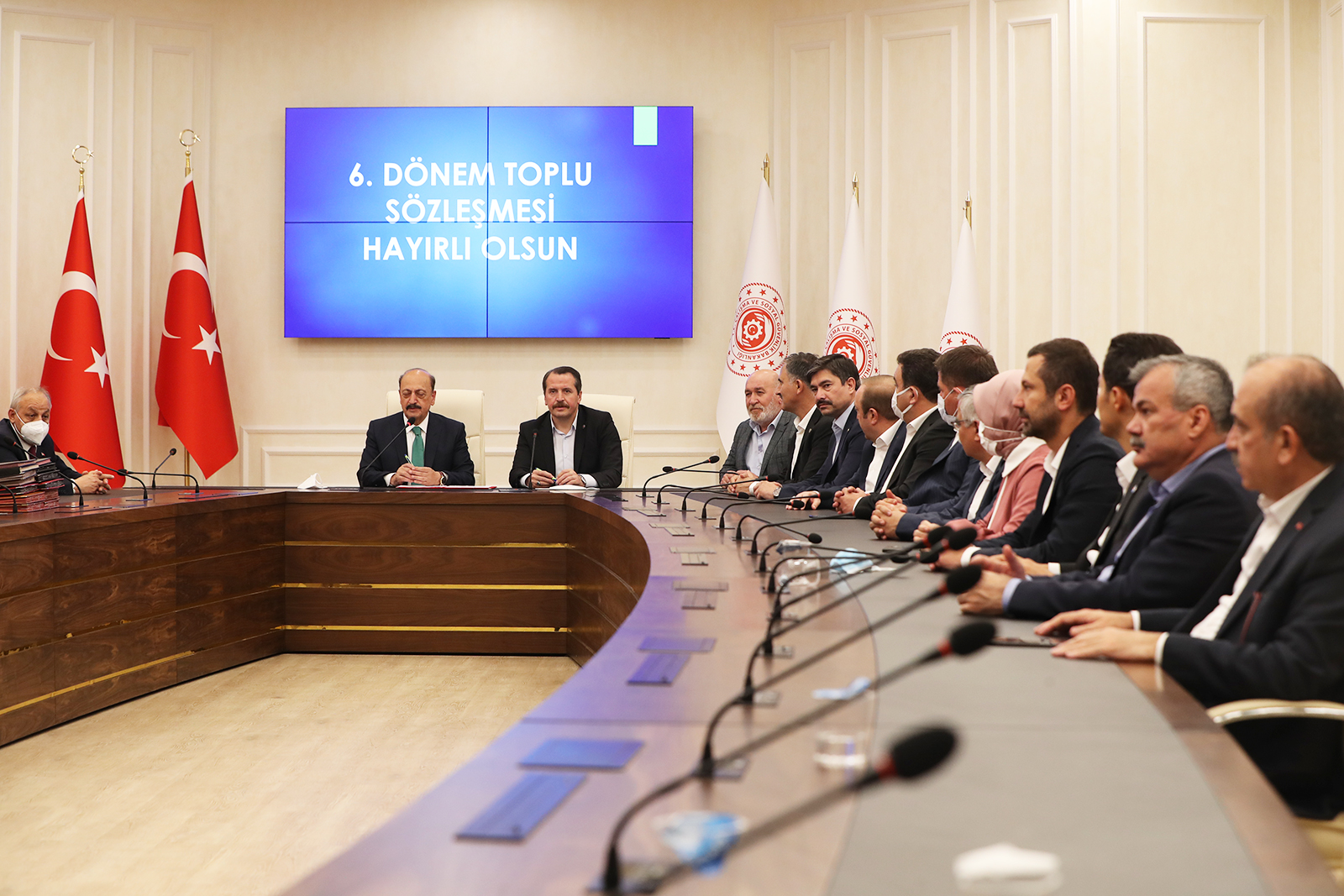 At the end of the meetings, the parties reached the present Agreement:
- Over the period 2022-2023, the overall wage increase will be 28.61% in total.
- For 2022, increase of 5% + 7%, a total of 12.35%.
- For 2023, 8% + 6% increase, for a total of 14.48%.
- Unionized public employees will receive a "collective agreement" bonus of 1600 TL/for 2022 and 1960 TL for 2023. That is to say an increase of 262%.
- Regarding the increase in retirement benefits and the increase in the coefficients of bonuses by grade and by level of function, the government has undertaken to provide concrete details during the year 2022.
- A civil servant whose spouse does not work will be eligible to receive a family allowance of 429.11 TL per month.
- A trade union representative will now be able to sit on the disciplinary and high disciplinary committees of higher education institutions.
- An additional increase of 5 points/89.67 TL will be given to the salaries of civil protection experts.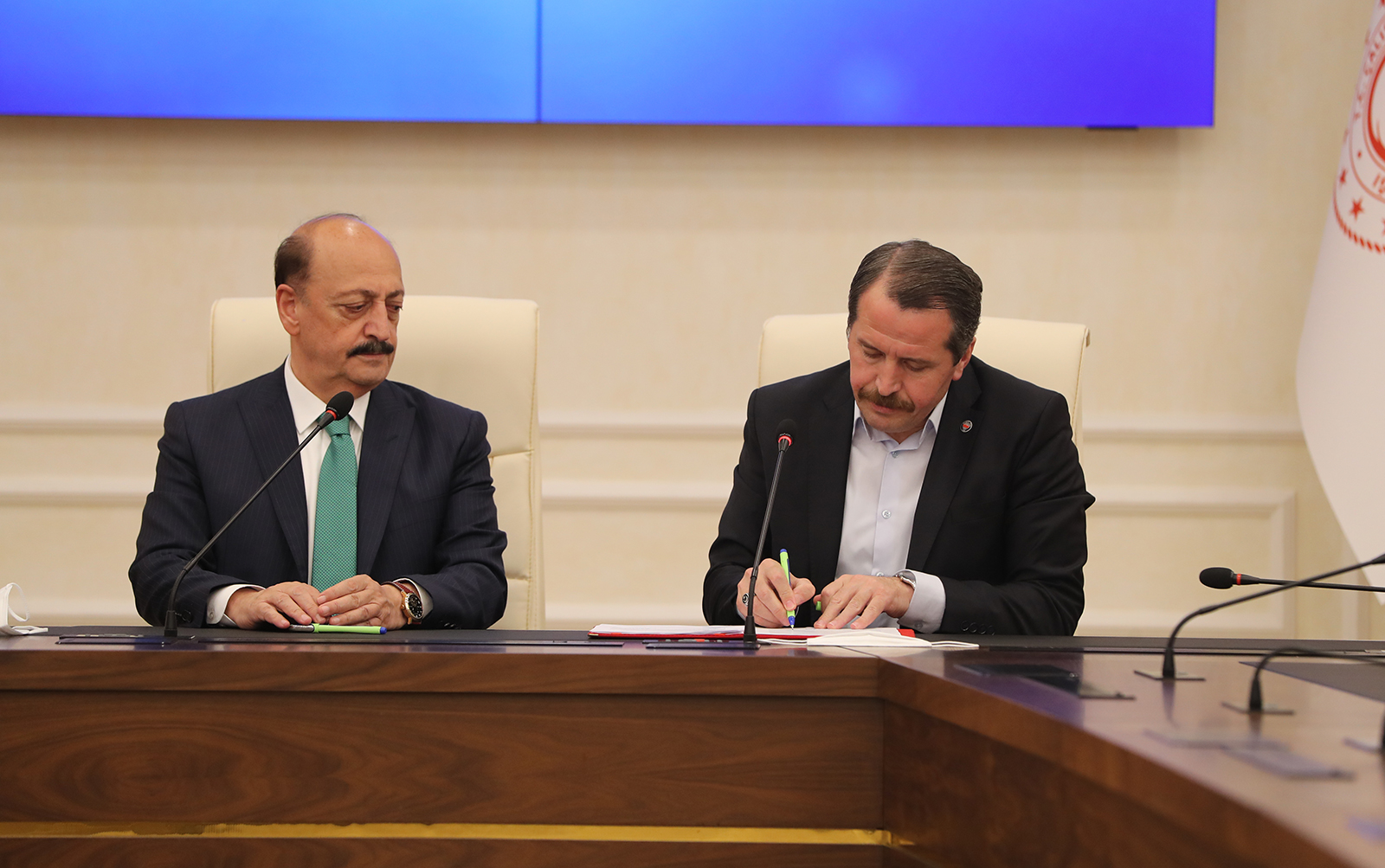 - An additional increase of 12 points/215.21 TL will be applied to the salaries of chief technicians, , technical supervisors, technical experts, chief engineers, chief architects, engineers, architects, planners and veterinarians working in public enterprises.
- An additional increase of 10 points/179.34 TL will be paid to those in executive positions.
- An additional increase of 8 points/143.47 TL will be paid to guards and security guards.
- Contracted public employees such as chief engineers, chief architects, engineers, architects, urban planners, geologists, hydrologists, hydrogeologists, geophysicists, physicists, geomorphologists, chemists, technical supervisors, chief technicians and technical experts will be compensated with 50 TL for each actual working day.