Reaction by Memur-Sen to Arrogant Macron in 81 Provinces
---
29.10.20, Thursday
Memur-Sen Confederation protested against the President of France, Emmanuel Macron, who allowed the projection of the cartoons targeting Prophet Mohammed to public buildings and then openly revealed his islamophobia with his arrogant statements. Reacting to Macron with the simultaneous press statements made in 81 provinces, Memur-Sen called for a boycott of French goods.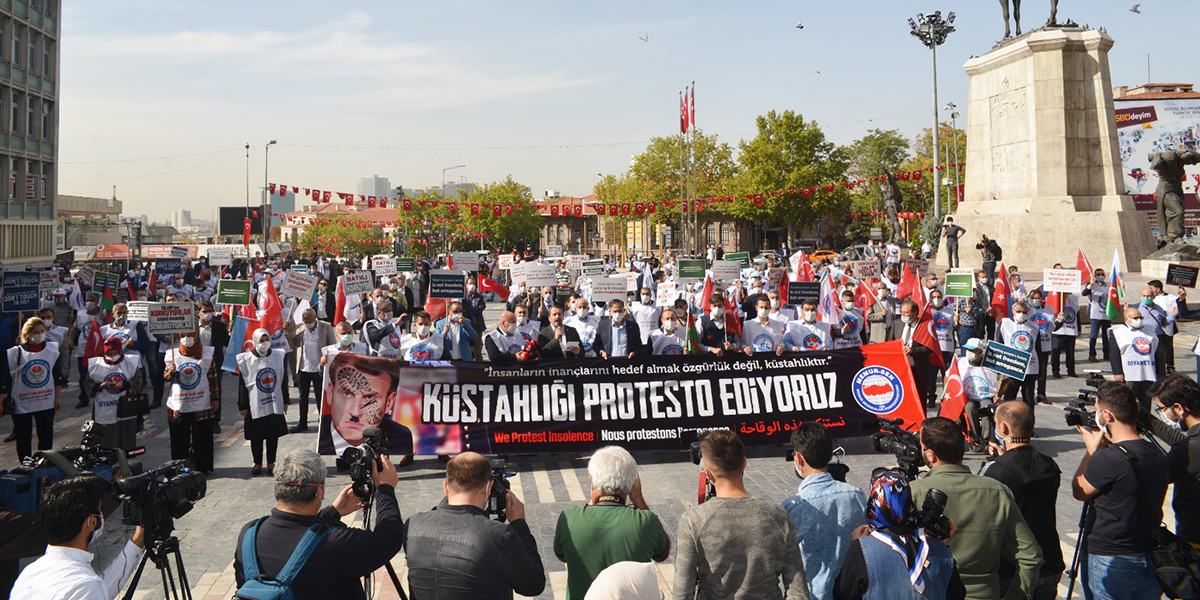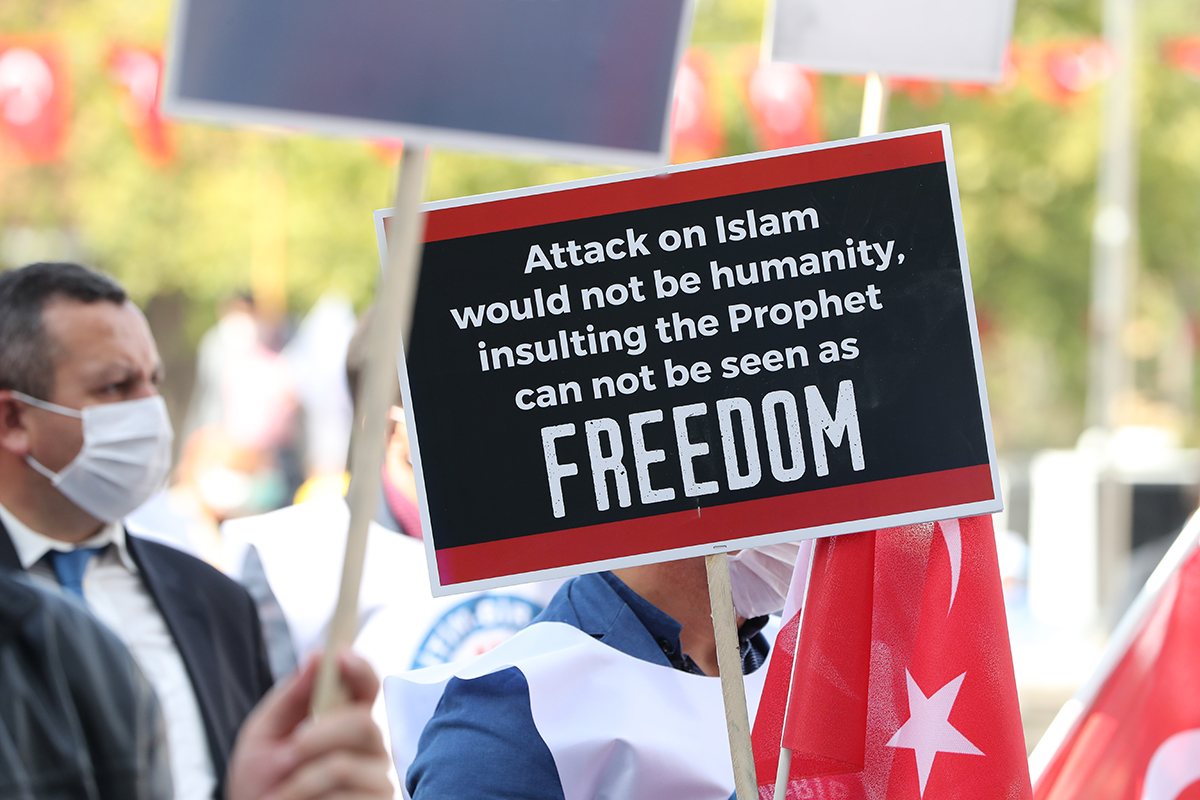 The actions carried out in accordance with the pandemic measures in the Ulus Square in Ankara and Turkey's 81 provinces simultaneously. Ali Yalçın, President of Memur-Sen, issued a press statement at the action attended by the executive board members of Memur-Sen and affiliated unions and a representative number of members of the organization.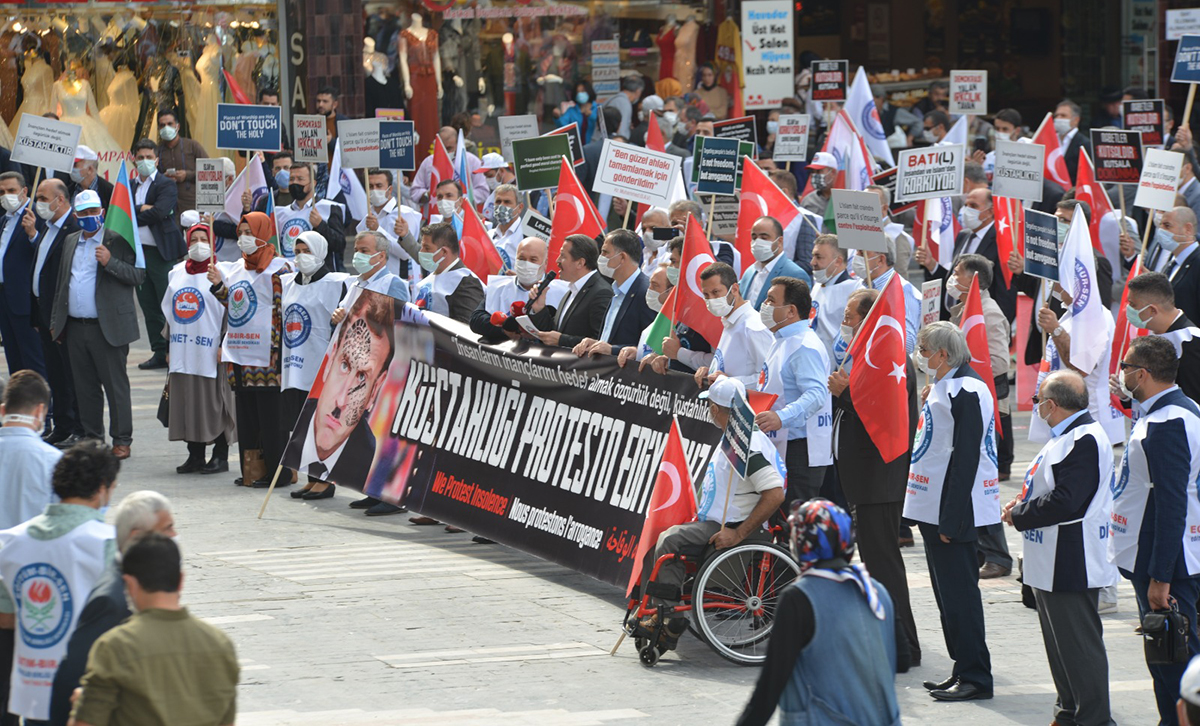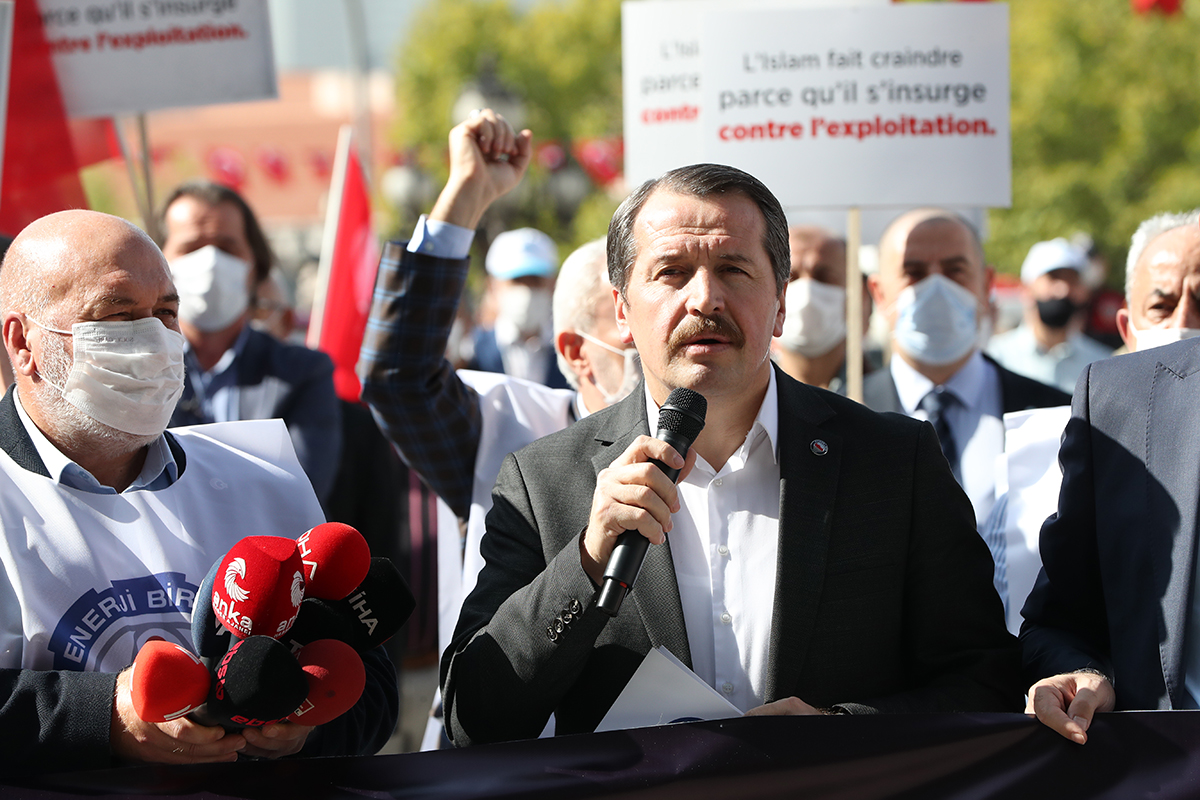 Yalçın says; "President of France, Macron reflects the general mood of Europe. Actually, Macron is an image… There is a state of insanity in many countries in Europe… Xenophobia, racism and Islamophobia have captured that famous European mind, and the pluralism discourse has been exposed and finally, the policies produced by far-right politicians have come to determine politics".
Yalçın says that mosque raid in Germany, terrorism and violence including speeches of Gert Wilders in the Netherlands and finally Macron's actions attacking to the Islam and the Prophet taking shelter behind freedom of speech show the extent of insanity in Europe. Yalçın also addressed to Islamic countries that were unresponsive to the attacks; "We and the history are taking note of the Saudi Arabian administration and the United Arab Emirates, who content themselves with only being the place of our sacred relics but failing to claim the sacred".
While saluting this awakening world, we say salavat to the Prophet of mercy from the heart and call out with all our souls with the coherence of all good words:
Ya Mohammed, we love you!
Ya Mohammed, we love you!
Ya Mohammed, we love you!"