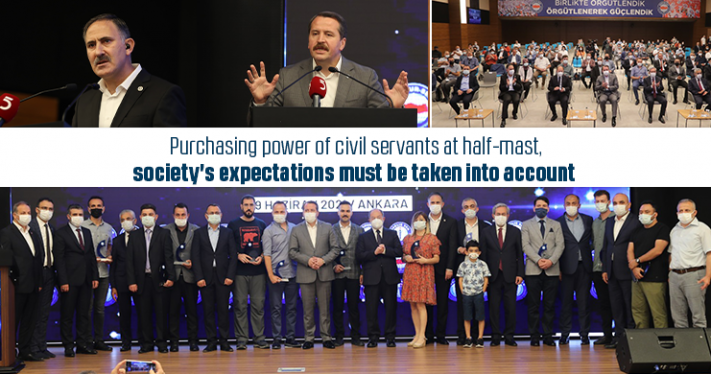 Purchasing power of civil servants at half-mast, society's expectations must be taken into account
---
30.06.21, Wednesday
The prizes for the Photography and Short Film Competition entitled "Memories and Tradition", organized by Sağlık-Sen (Union of Hospital Civil Servants) affiliated with Memur-Sen were awarded in a ceremony held at the central headquarters of Memur-Sen.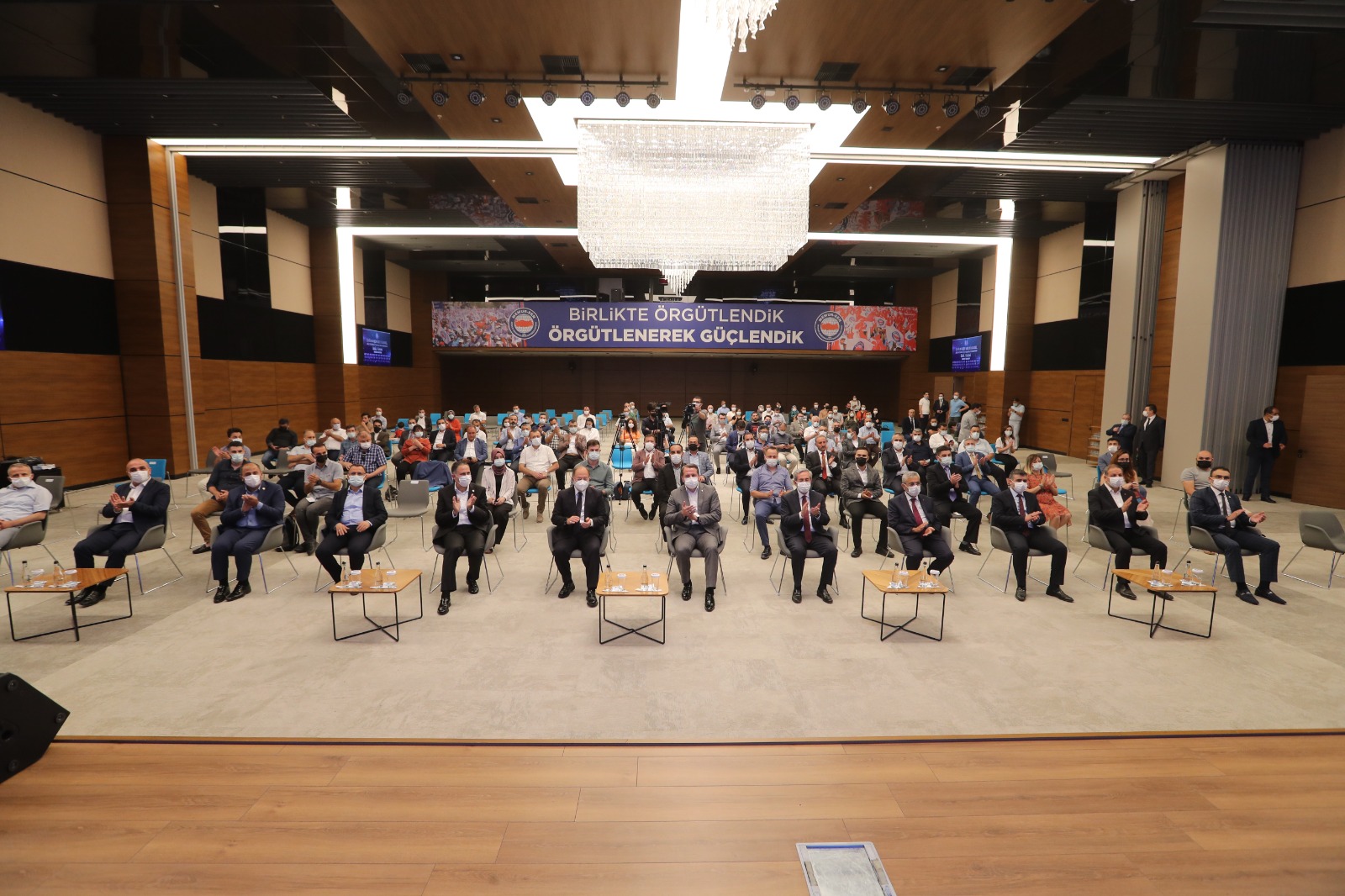 The award ceremony was attended by Memur-Sen President Ali Yalçın, Memur-Sen Secretary General and Sağlık-Sen President Semih Durmuş, former Health Minister Recep Akdağ, Deputy Health Minister Prof. Dr. Sabahattin Aydın, the Deputy Minister of Health, Dr. Sabahattin Aydın, the rector of Ankara University, Prof. Dr. Necdet Ünüvar and AK-Party's vice president in charge local government and honorary chairman of Sağlık-Sen, Mahmut Kaçar.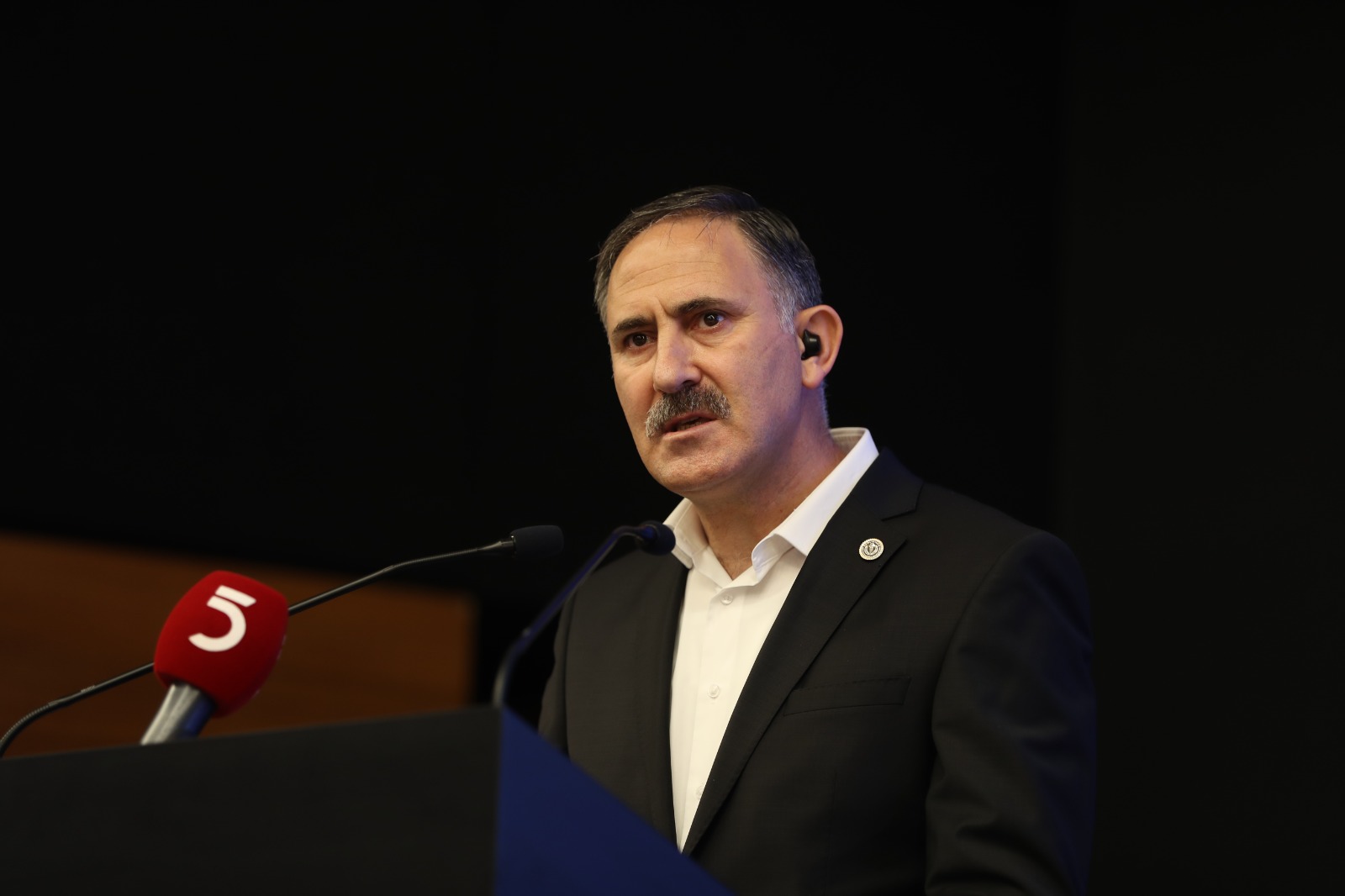 In his opening speech, Semih Durmuş, President of Sağlık-Sen (Health Civil Servants Union), said, "In these troubled times, through their bravery and sense of sacrifice, these thousands of admirable women and men who have no other concern than human beings, our welfare and our lives are our best asset to fight Covid-19,", adding that: "These heroes of the nation that are the health care workers are struggling with many problems such as wage erosion, workplace violence from users, overwork as well as restrictions on their transfer requests. "He lamented.
Speaking at the award ceremony for the winning candidates in the various categories of the competition, Ali Yalçın said he expects a significant improvement in the income levels of frontline health professionals who have been facing unprecedented workloads in overburdened health facilities. "We must do everything to support the health workers who helped stop the spread of the virus and worked to bring life back to normal, today it is the government's turn to respond favorably to their expectations in terms of salary and work conditions. " he said.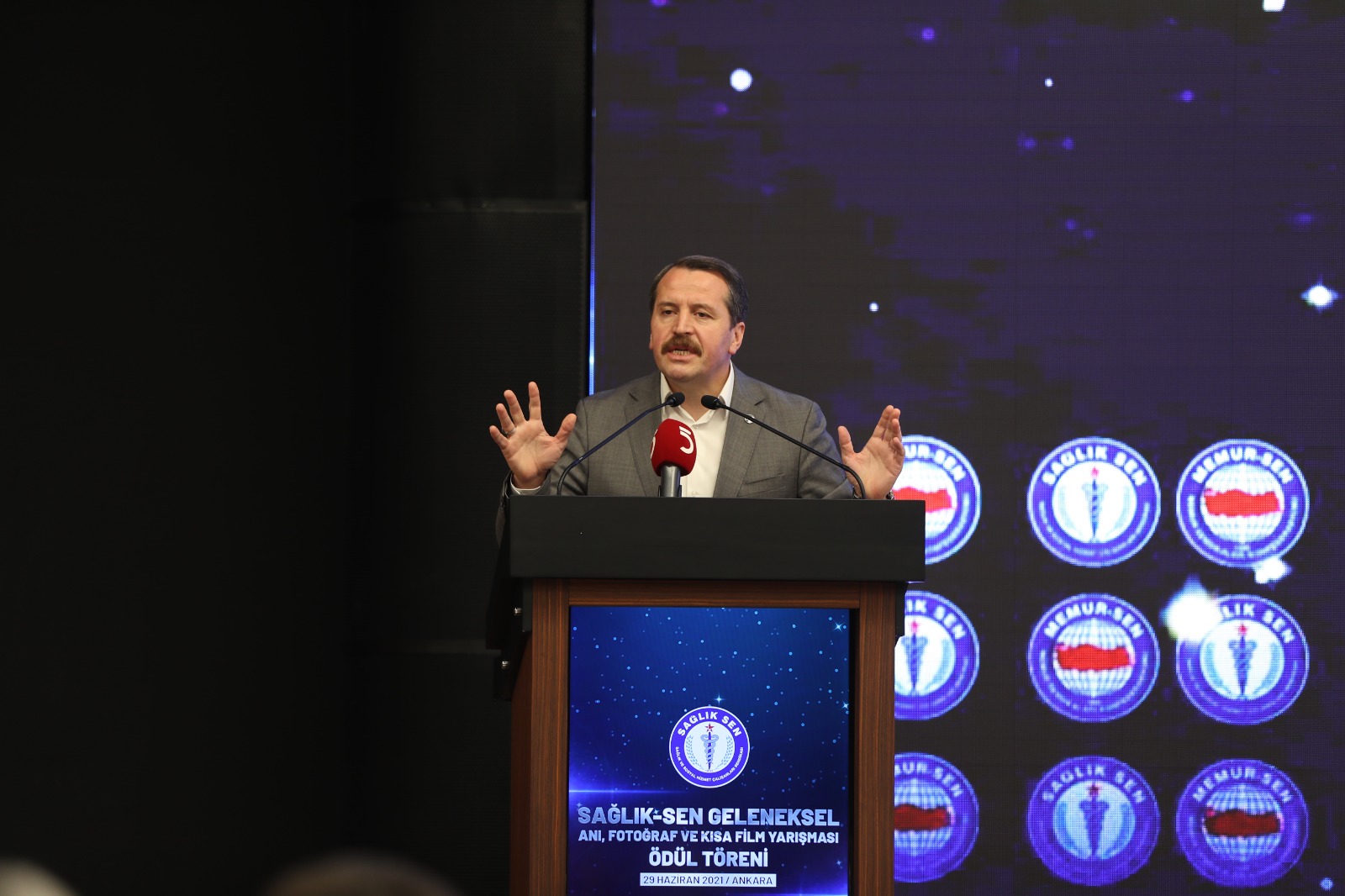 Yalçın said that the government should take the necessary steps to find a solution in this regard: "The collective agreement, using the mechanisms of social dialogue, is a valuable and indispensable tool to ease social tension. Indeed, collective bargaining in the civil service in Turkey involves more than 4 million active civil servants and 2 million pensioners, and having their families in account, it concerns the preoccupations of nearly 20 million people in total. "He said.
Furthermore, drawing attention to the annual inflation rates of 16.59%, Yalçın stressed that "The public employer will have to sit at the negotiating table not with a calculator to impose its conditions but take into account the expectations and economic constraints of the civil servants," he concluded.