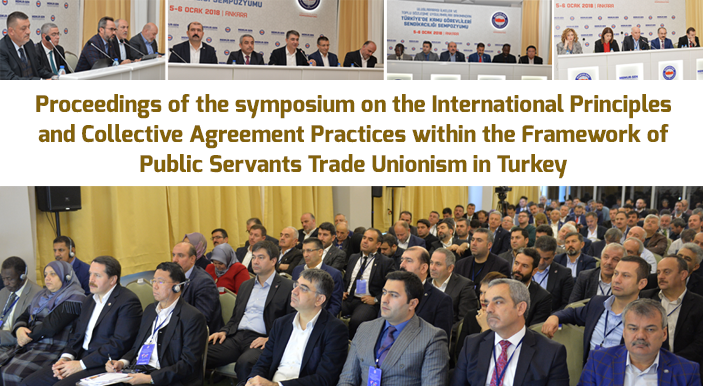 Proceedings of the symposium on the International Principles and Collective Agreement Practices within the Framework of Public Servants Trade Unionism in Turkey
---
09.01.18, Tuesday
Organized by Memur-Sen, from January 5th to January 7th in Ankara, the International Symposium on the International Principles and Collective Agreement Practices within the Framework of Public Servants Trade Unionism in Turkey was an opportunity to present and debate in depth international union standards and their implementation at the local level.
Commenting on the importance of this symposium, President Ali Yalçın said: "This symposium is important because it gives us the opportunity to reflect, to benefit from each other and to develop synergies to increase the impact of our experiences. Together, united and committed, we can increase our impact and become a force of proposal, "he added.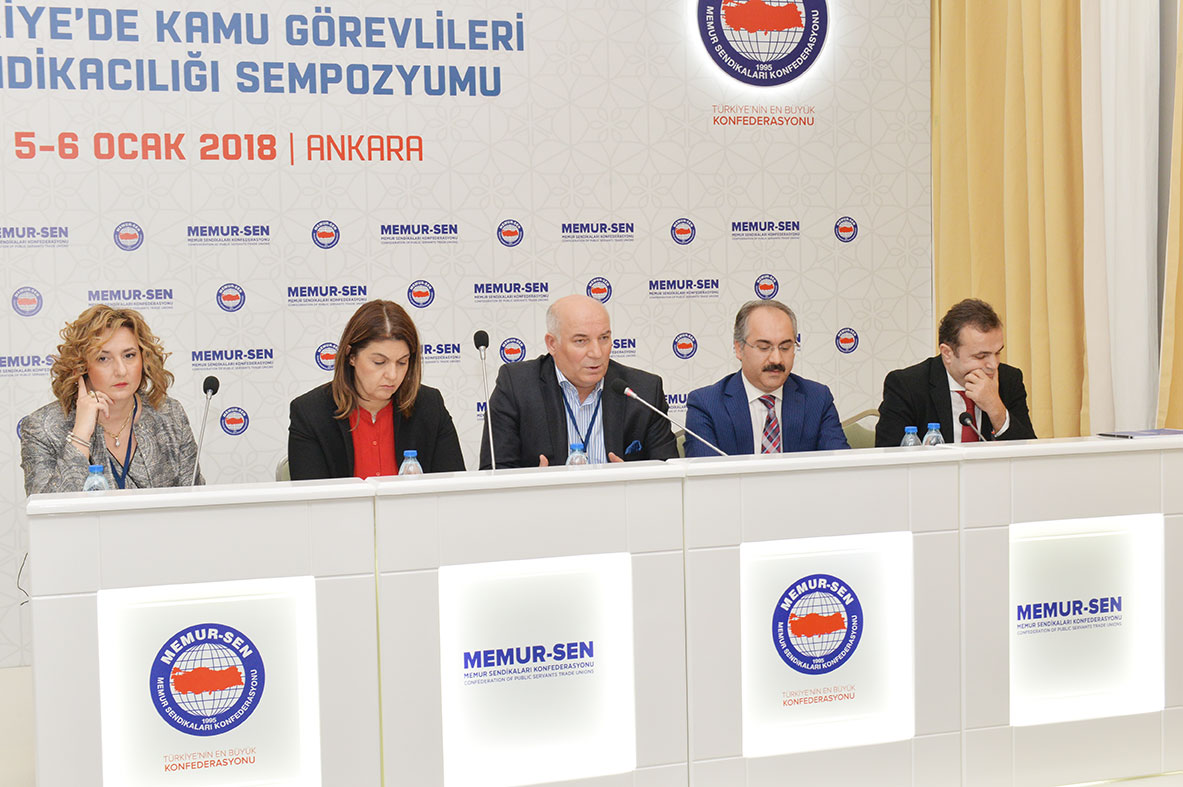 The first day of study was devoted to the theme: " International Labour Standards, Decent Work and Trade Unionism ". The session was moderated by Asst. Prof .Erdinç YAZICI with a panel of actors such as: Tarkan ZENGİN, Osman YILDIZ, Nurcan ÖNDER and Mrs. Sanja SPREM, in charge of international relations of the Croatian Confederation, MATICA.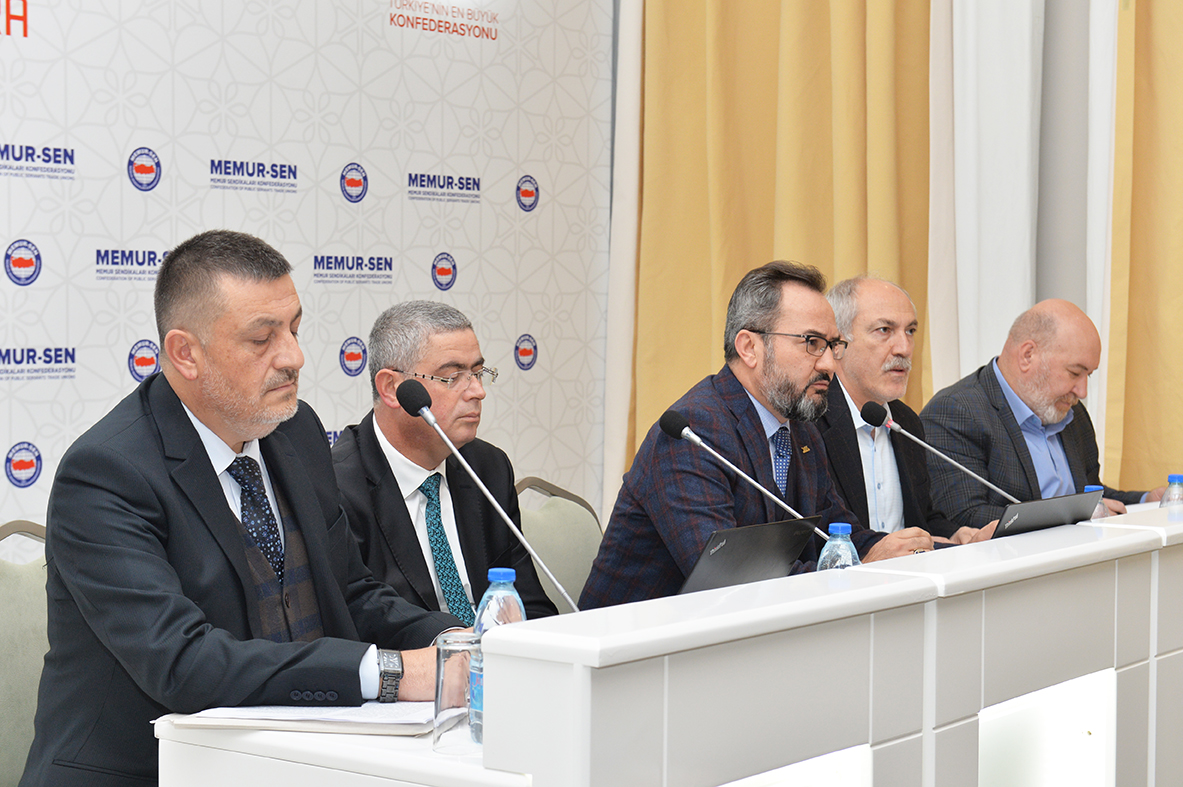 The second day of studies, divided into three sessions, began with the theme: " Developing Public Servants Trade Unionism in Turkey ". The session led by Prof. Dr. İbrahim AYDINLI was attended by the following panellists: Hacı Bayram TONBUL, Associate Professor Yücel UYANIK, Kemal ÇELİK and Erhan POLAT.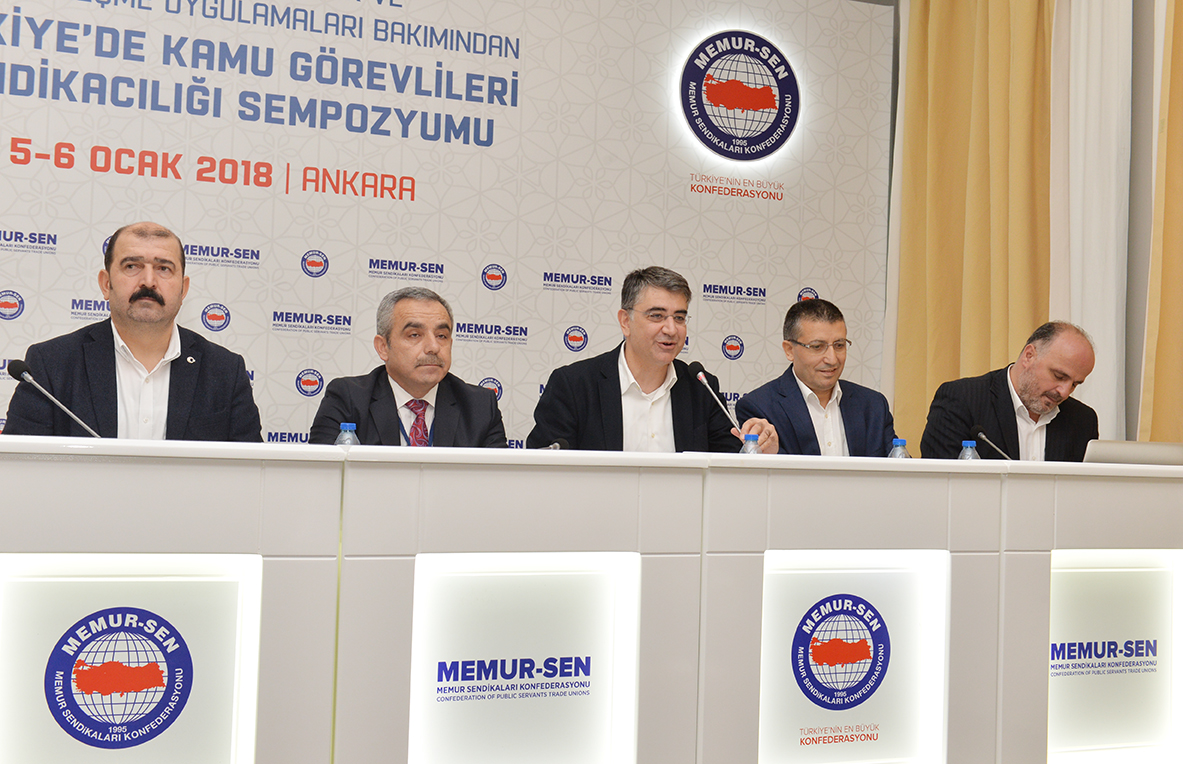 The third session, led by Prof. Dr. Onur Ender ARSLAN, was on the theme: ": Theoretical and practical problems raised by the law No 4688 which frames the trade unionism of the Public Service and the Collective Agreements." was held in the presence of the following panellists: Hüseyin Rahmi AKYÜZ, Prof. Dr. Pir Ali KAYA, POLAT Enes and Prof. Dr. Talat CANBOLAT.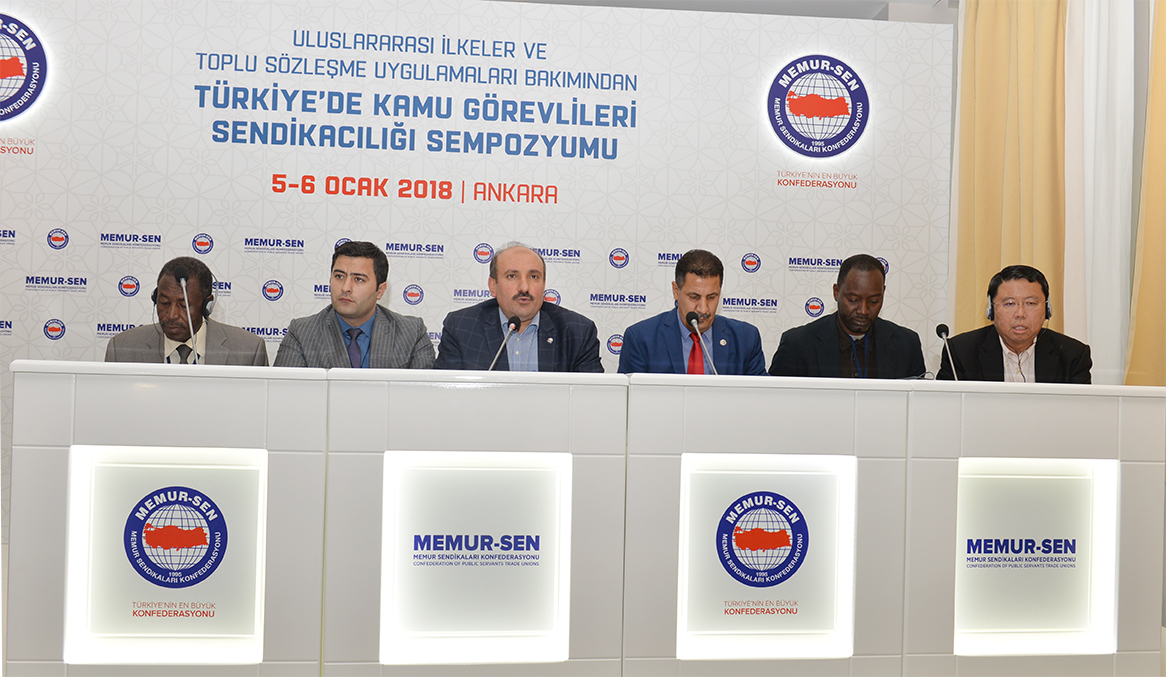 The last session of the symposium focused on the theme: " Public Service Workers Trade Unionism in the World: Problems, Opportunities and Challenges." The meeting was attended by the following panellists: Belgacem KERFAH for the UGTA (Algeria), Asaf AGHAYEV for AHIK (Azerbaijan), Falalla Abdelaziz Fadlalla HASSAN for SWTUF (Sudan), Ibrahima GUEYE for CSA (Senegal) and Harry TAN HUAT HOCK, Secretary-General of NTUP (Malaysia).
The symposium, which was attended by more than 100 people, ended with a gift exchange ceremony and the traditional group photo.