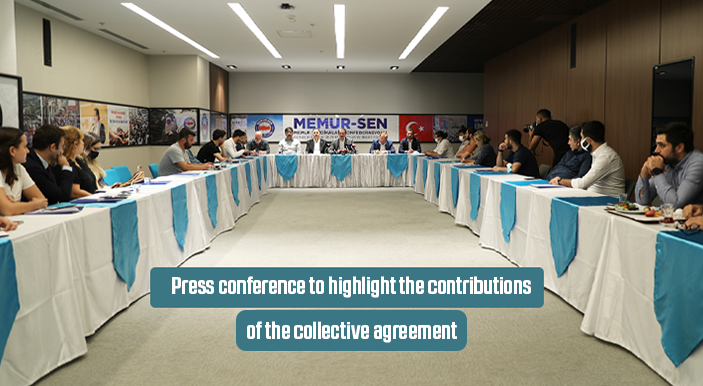 Press conference to highlight the contributions of the collective agreement
---
02.09.21, Thursday
Following the signing of the collective agreements, about 15 journalists attended the press conference organized by Memur-Sen to highlight the contributions of the collective agreement reached with the public employer for the next two years.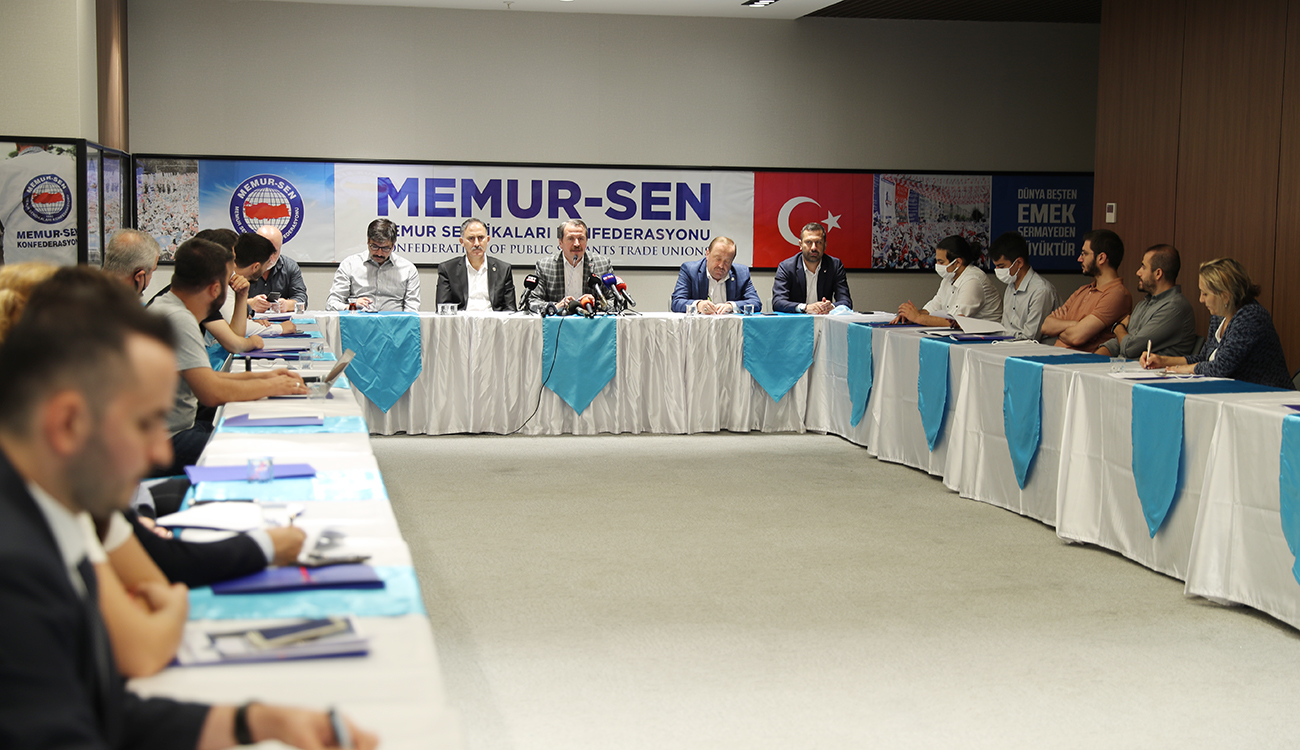 At the press conference held on Wednesday, September 1, at the Memur-Sen headquarters, Ali Yalçın spoke about the contributions of the collective bargaining agreement, including the 28.61% increase in civil servants' wages.
Welcoming "a viable compromise", which includes "provisions on salary improvements for public employees", Yalçın recalled the many efforts and sacrifices of public employees who saw their purchasing power fall drastically over the period of the previous collective agreements that Memur-Sen had refused to co-sign two years earlier.
In fact, in addition to the general wage increase of 28.61%, Yalçın welcomed the gains made through the branch agreements, which raised the wages of public employees by between 32 and 40% for the next two years.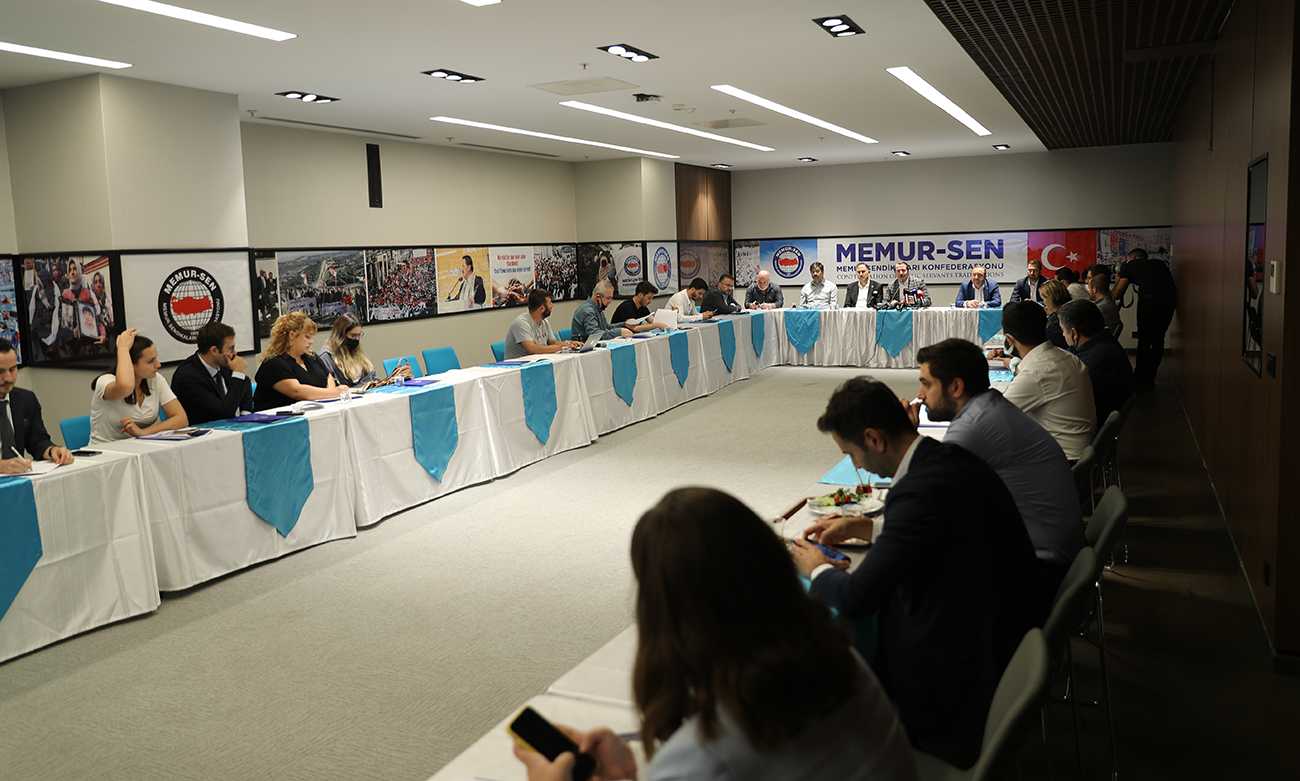 However, recalling the weak margins of maneuver that are at the heart of the difficulties of wage negotiations, Yalçın said, "there are significant differences in the regulations, especially on the legal duration and frequency of collective bargaining, which is spread over a period of 1 month every 2 years for the public sector, while for private sector workers, renewed every year, collective bargaining is spread over a period of 2 months," he said.
Sharing his conclusions with members of the press, Ali Yalçın said, "We have also obtained a commitment from the government on an increase in retirement benefits and an increase in the coefficients of bonuses by grade and level of function, in the course of the year 2022," he said.