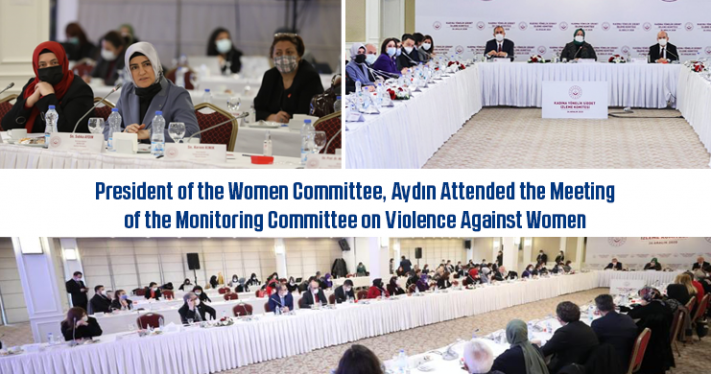 President of the Women Committee, Aydın Attended the Meeting of the Monitoring Committee on Violence Against Women
---
13.02.21, Saturday
President of the Women Committee of the Memur-Sen Confederation, Sıdıka Aydın, participated in the 14th edition of the meeting of the monitoring committee on violence against women organized by the Ministry of the Family , Labor and Social Services. Minister of Family, Labor and Social Services Zehra Zümrüt Selçuk, Minister of Interior Süleyman Soylu and Minister of Justice Abdulhamit Gül were also present at the meeting.
Speaking at the meeting attended by academics, public institutions, non-governmental organizations and relevant stakeholders, Zehra Zümrüt Selçuk, Minister of Family, Labor and Social Services, said it was very important to assess both the causes and consequences of violence in order to prevent violence, "Unfortunately, the most painful and tragic dimension of violence is death. We always say, according to the values ​​we believe, killing one person is like killing all of humanity. Therefore, we need to put in place a precautionary mechanism so that no woman is killed."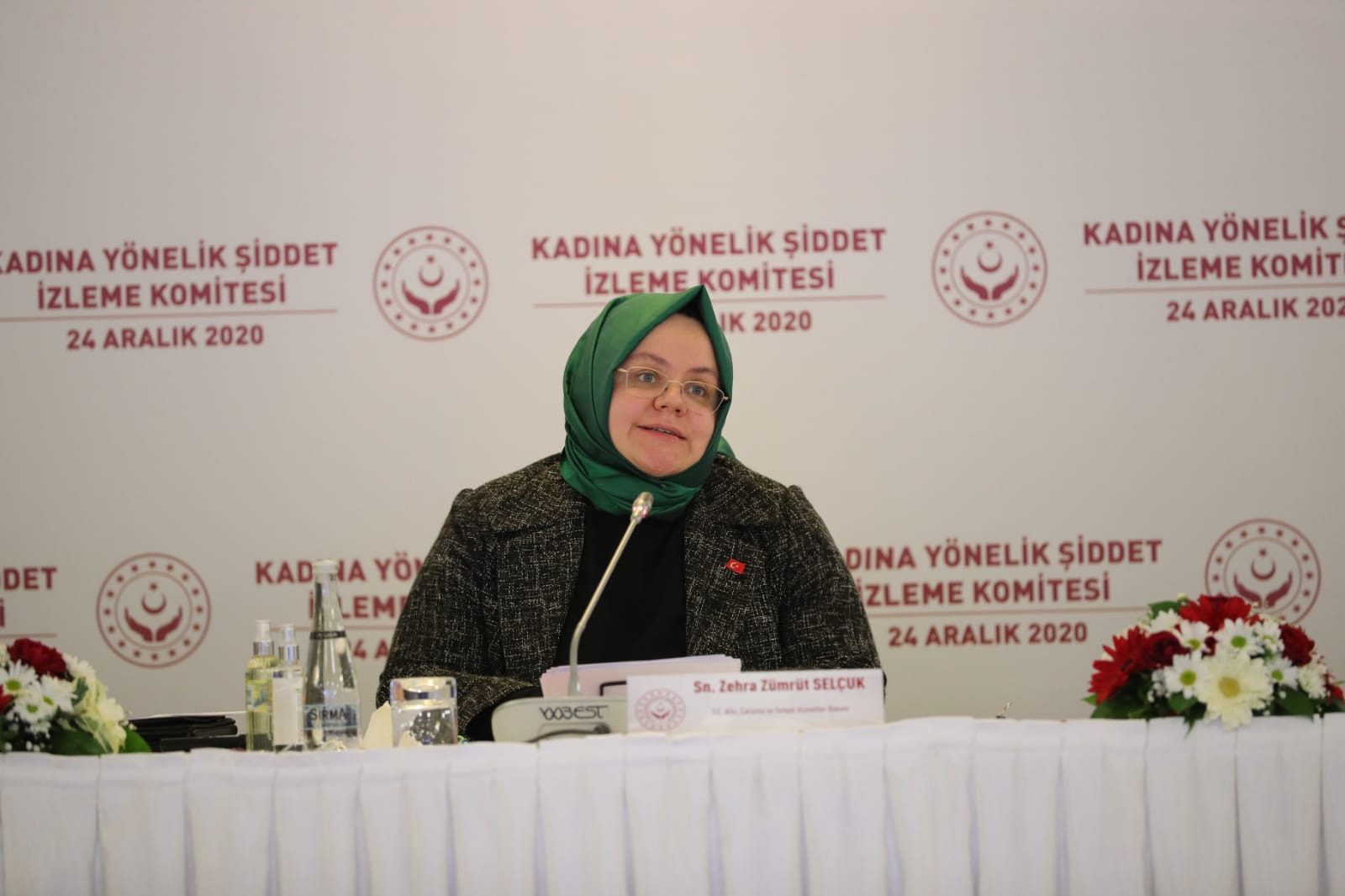 Selçuk drew attention to the fact that violence against women is a global problem that the world is struggling with and must fight against. Then continued with these words: "It is sad that one in three women in the world has been the victim of violence at least once in her life. When we look at the global level, we find that cases of violence against women in Europe reach a rate of 40 to 50 percent. This situation is one of the most important factors preventing women from playing an active role in society.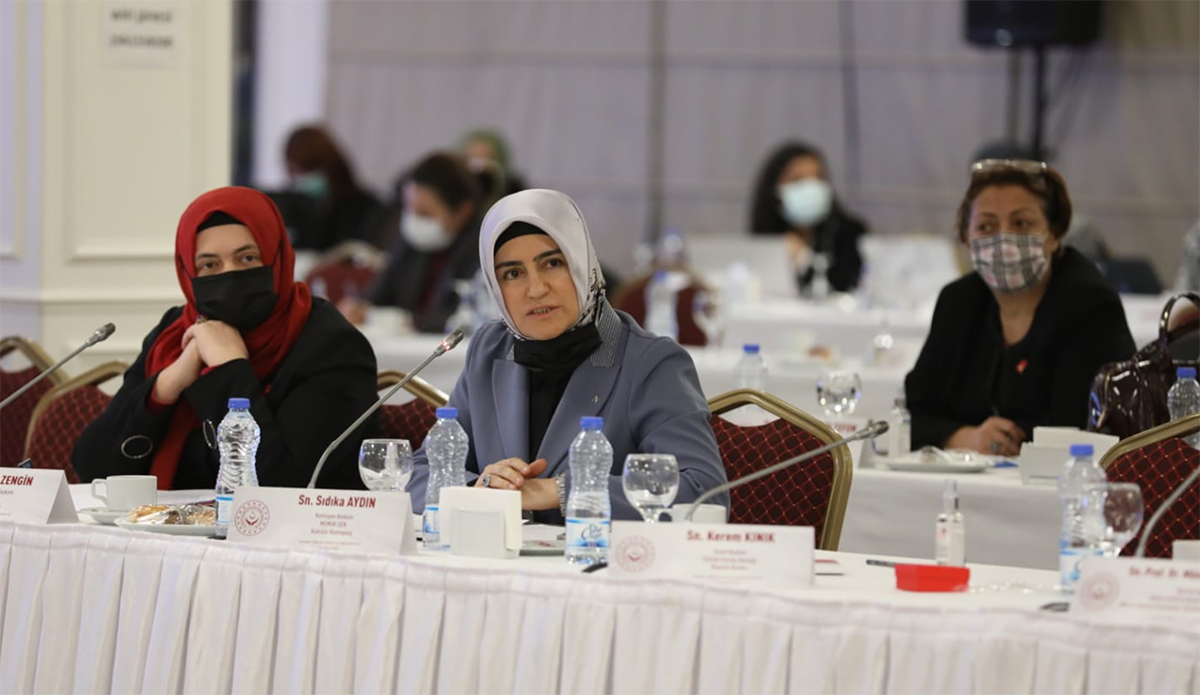 Aydın: We can prevent violence by eliminating the factors that give rise to it
On the other hand, Sıdıka Aydın, president of Memur-Sen's woman Commission, said in her speech that there is a need to fight together: "Violence can harm everyone. We can prevent violence together, violence is the enemy of human beings as individuals and as masses. Even the perpetrator of violence needs protection by being educated, rehabilitated".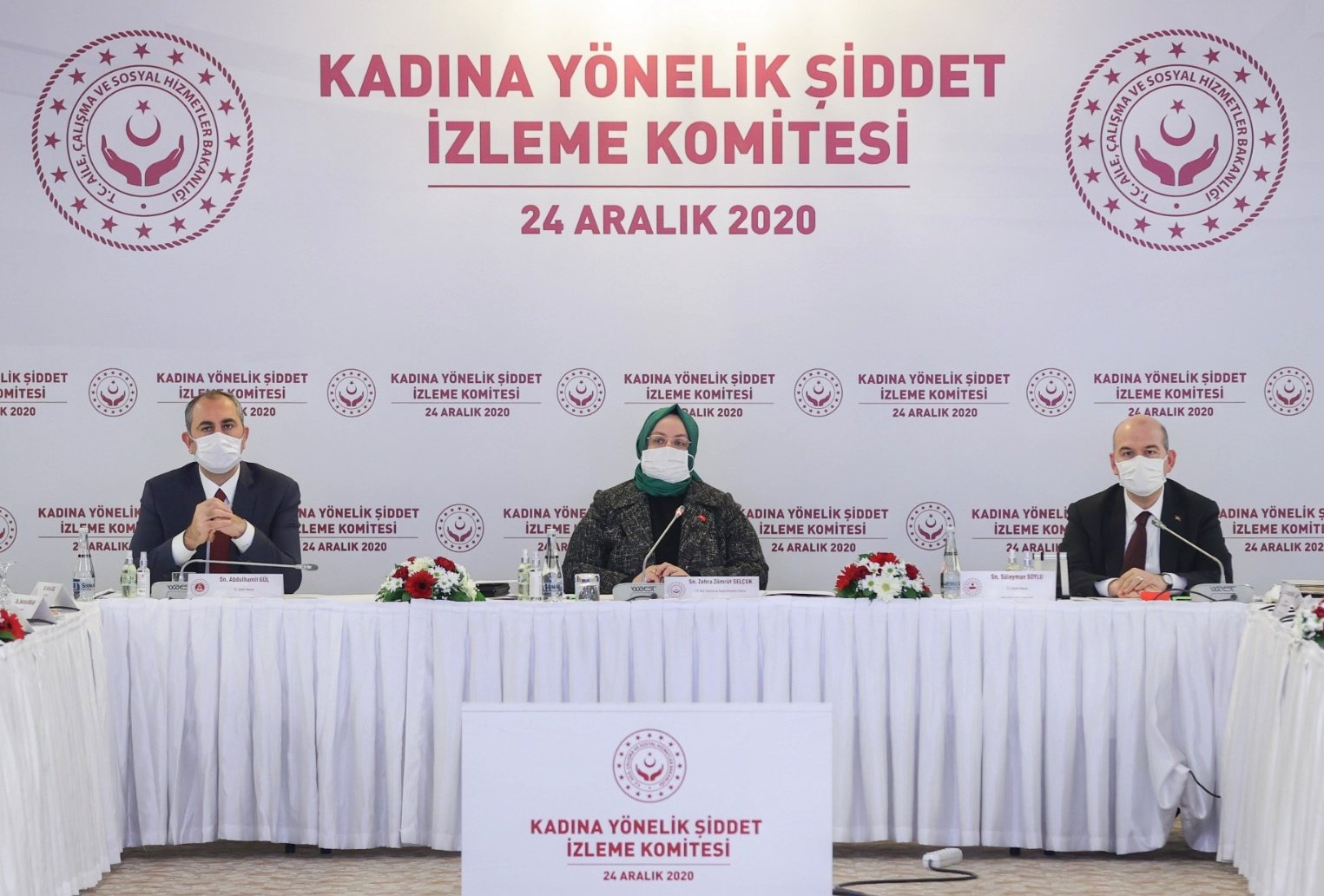 Stating that anti-violence proposals should be subject to classifications, Aydın added, "None of our proposals should target women or men, but target the perpetrator and act of violence. Considering that the ultimate goal is "to eliminate the violence that destroys human beings", we really need to see the problem together, find solutions together and implement them together. "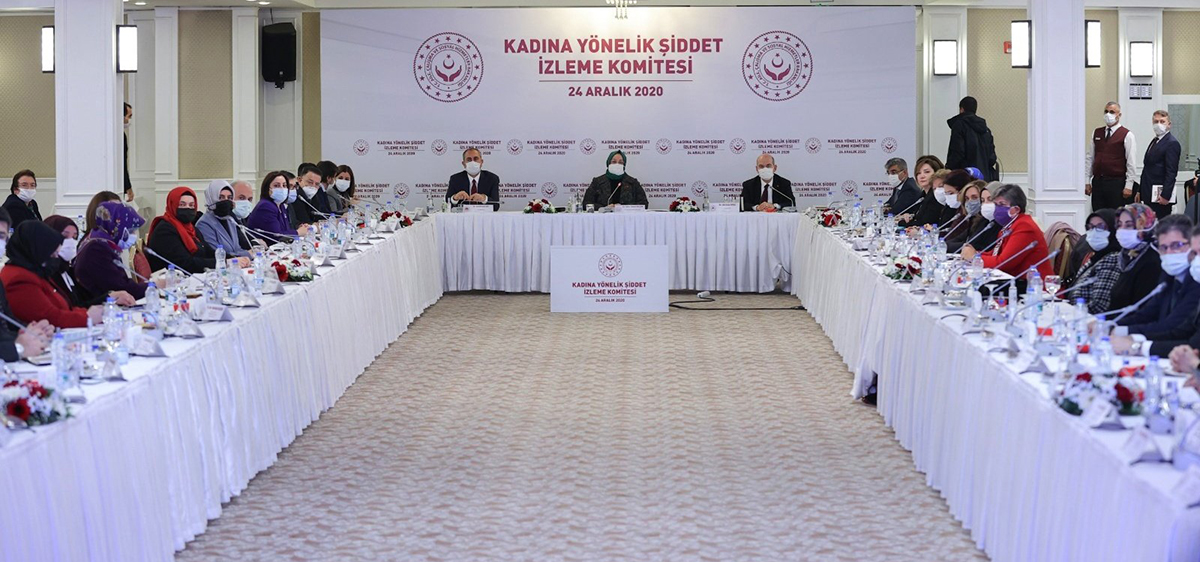 Aydın stressed that the factors causing violence should not be ignored: "The risks of loss of income for men and women have increased along with the loss of their jobs. Stress and tension due to loss of income; Society has negative thoughts on all fronts, regardless of male, female, young or old discrimination. It has become necessary to put in place rehabilitation mechanisms so that the psychological and sociological problems arising from the uncertainty it creates in all areas, from the economy, education, health to the family.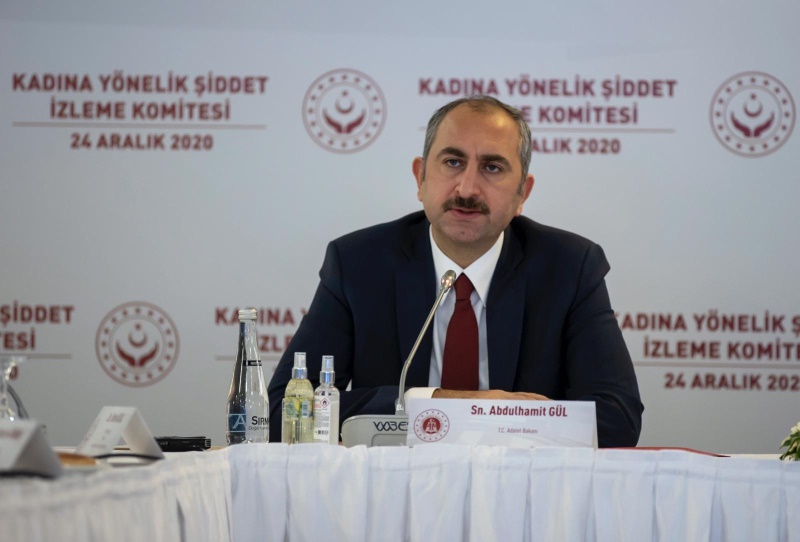 Gül: Addressing violence against women high on the agenda in Turkey
Justice Minister Abdulhamit Gül said violence against women is a global problem.
Expressing that this issue directly affects all segments of society, Gül said: "Violence against women cannot be justified. We define violence against women as a betrayal of humanity. We will continue to firmly oppose every act and reflex that attempts to justify violence".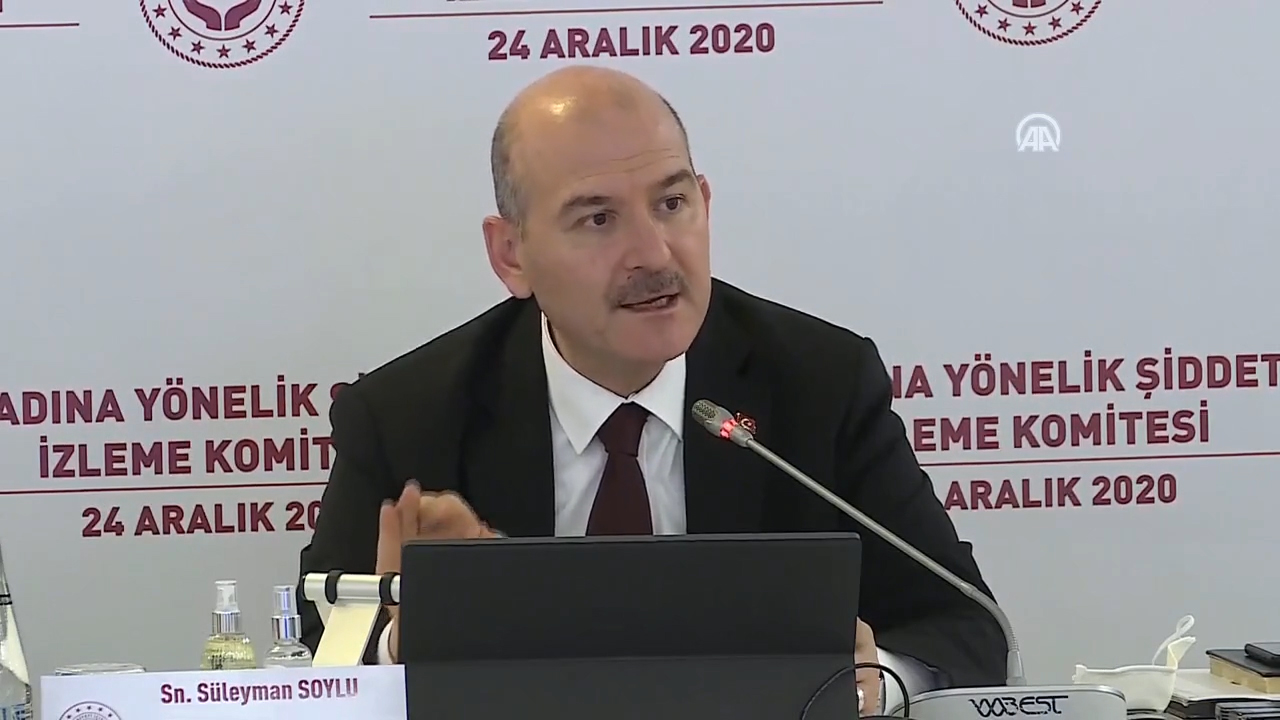 Minister Soylu: 142 thousand 260 members of the security forces were trained this year
Interior Minister Süleyman Soylu said the ministry had responsibilities in addressing violence against women and in the family, and said President Recep Tayyip Erdoğan had also followed this issue very closely.