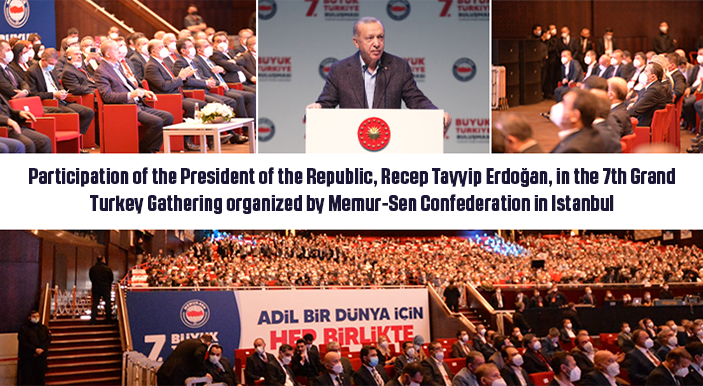 Participation of the President of the Republic, Recep Tayyip Erdoğan, in the 7th Grand Turkey Gathering organized by Memur-Sen Confederation in Istanbul
---
16.11.21, Tuesday
The 7th Grand Turkey Gathering, organized by Memur-Sen at Istanbul Congress Center, was held with the participation of President Recep Tayyip Erdoğan, Minister of Labor and Social Security Vedat Bilgin and Vice President of "AK Party" Nurettin Canikli.  
Addressing the members of Memur-Sen, who filled the Haliç Convention Center, President Erdoğan said, " In addition to defending the rights of public officials and the participation of workers on the value of the wealth he or she has helped create, Memur-Sen has always been and is a defender of fundamental rights and freedoms, in the furrows traced by "the late "Akif İnan, its founding president," he said.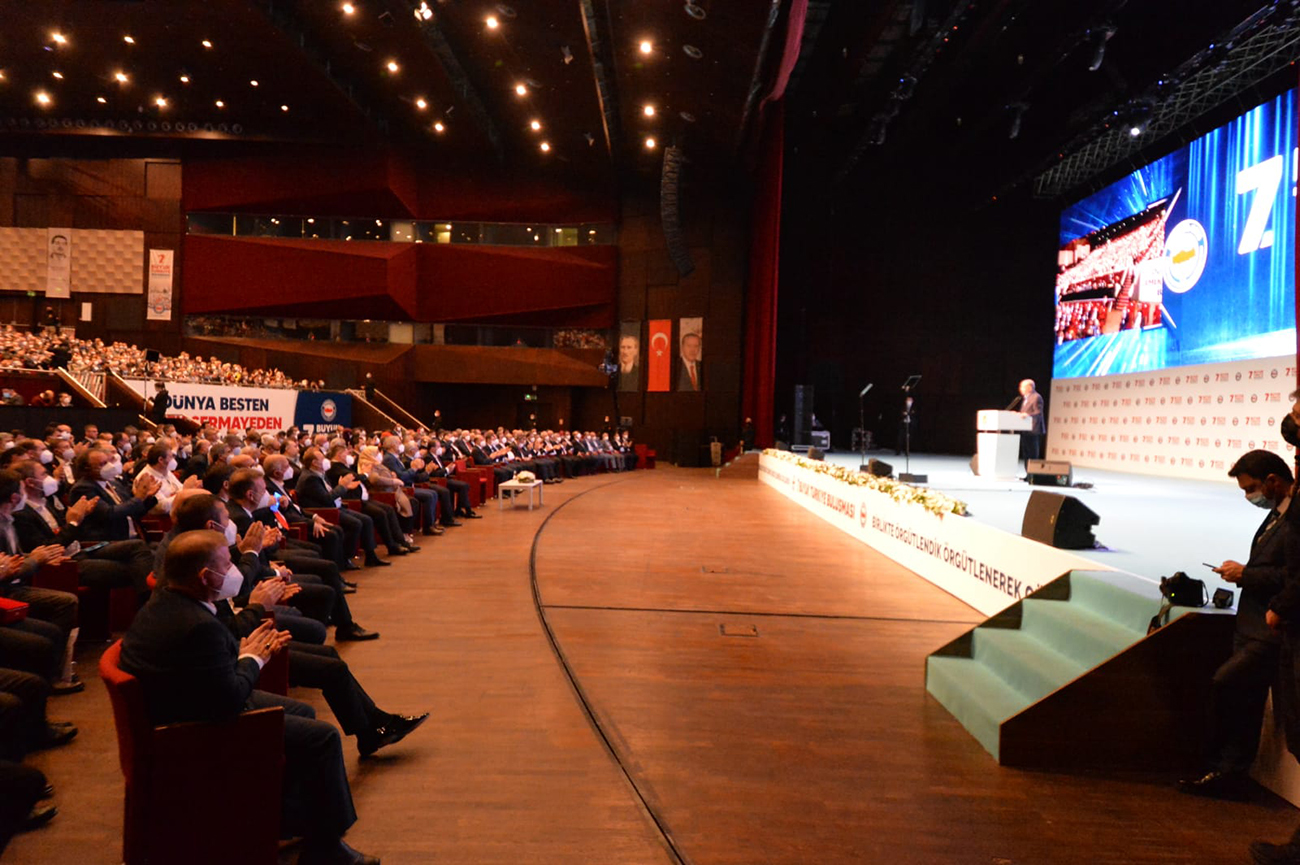 Asserting that politics, like the trade union movement, is "a work of courage, heart, love and passion," Erdogan said, "Politics, like trade unionism, is meaningful only if it is done with the aim of serving the country and the nation." Erdogan continued, "We plan to resolve by the end of next year the issue of revalorization of retirement pensions, retirement allowances and bonuses of civil servants, which will reach their maximum ceiling.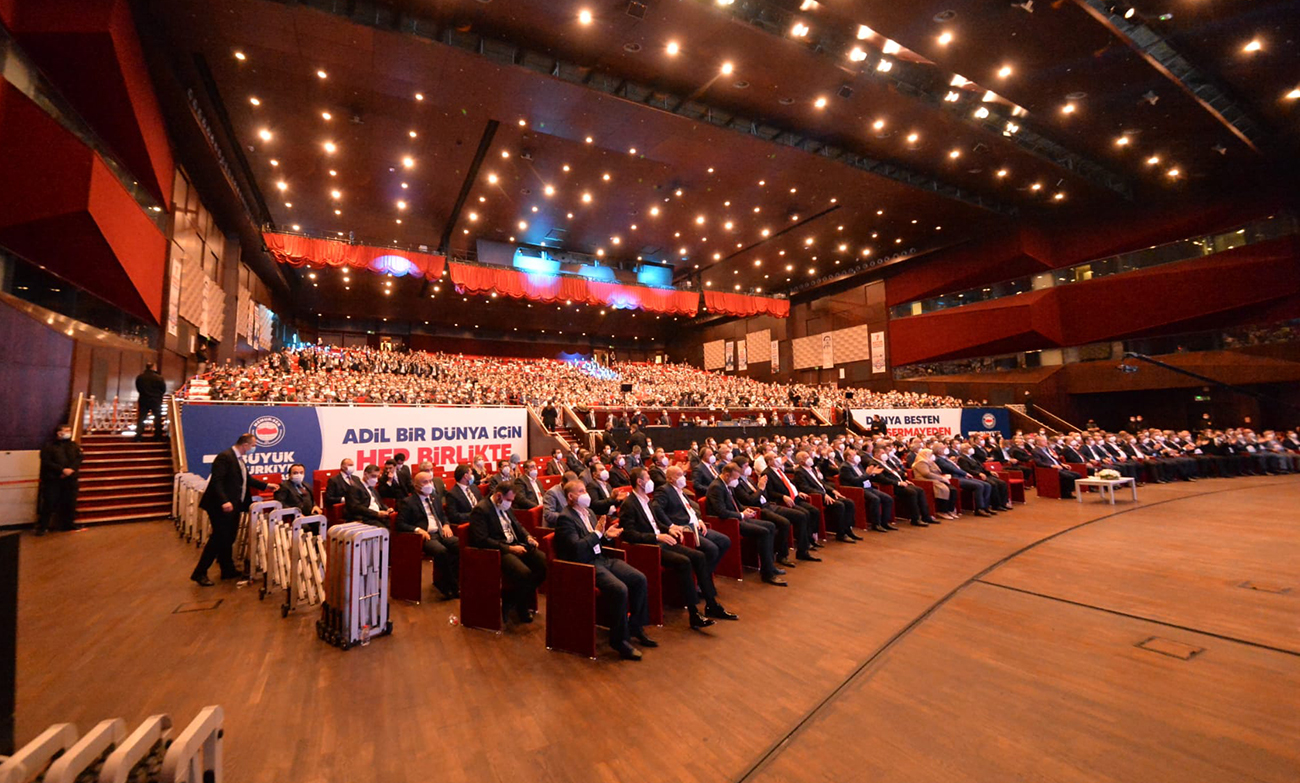 Finally, congratulating Memur-Sen for its role as an incubator of social thoughts, President Erdogan did not fail to mention the important network of international partnerships of the confederation.
Vedat Bilgin, Minister of Labour and Social Security, said: "The issue of retirement bonuses and allowances and pensions for civil servants is about to be finalized and we will present it to the Parliament in January," he said.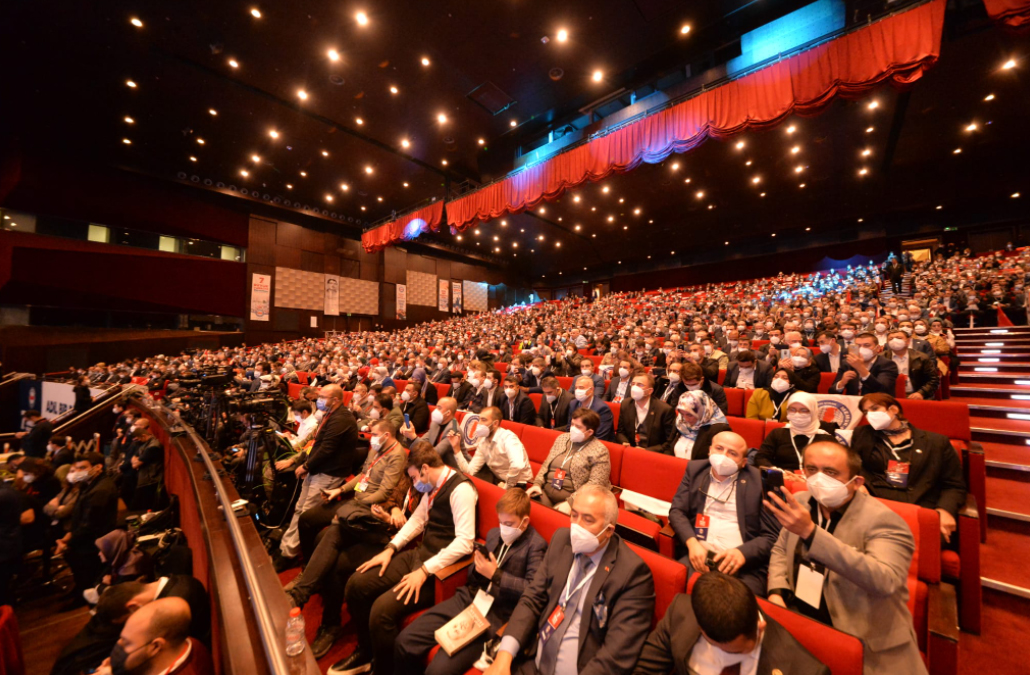 Unions protect the interests of the nation
During his speech, Memur-Sen President Ali Yalçın said: We have an organization that has succeeded in becoming the largest confederation of civil servants in our country, Minister Vedat Bilgin, I would like to express my deep gratitude on behalf of all public servants for your support in future meetings on the issue of retirement bonuses and allowances and retirement pensions to all public servants without discrimination," he said.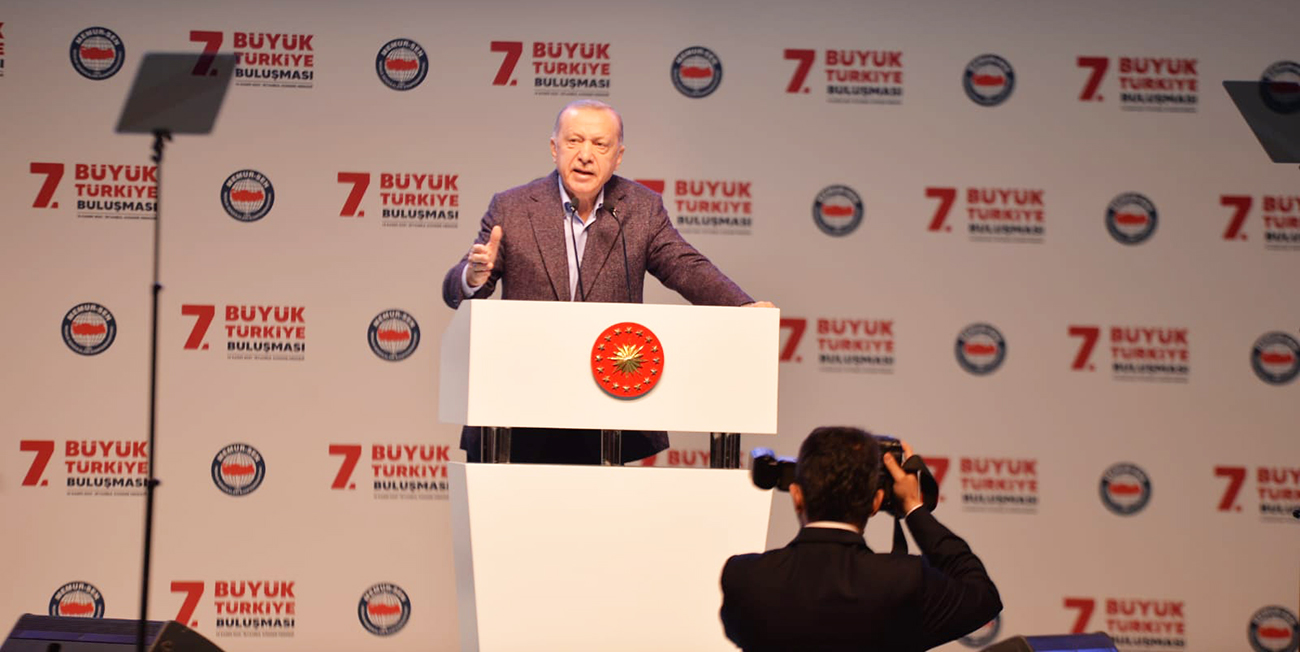 Finally, Yalçin pointed to the lack of time in the collective bargaining deadlines that is at the heart of the difficulties of wage bargaining : "Due to the lack of time, most of the negotiation points do not have time to be addressed and, as a result, the whole negotiation process suffers to the detriment of the workers." "The objective of collective bargaining is to ensure social justice and the conclusion of quality agreements requires time to negotiate, this restrictive conception of the right to collective bargaining must be challenged and that is why the law No. 4688, must absolutely be amended, "he concluded.