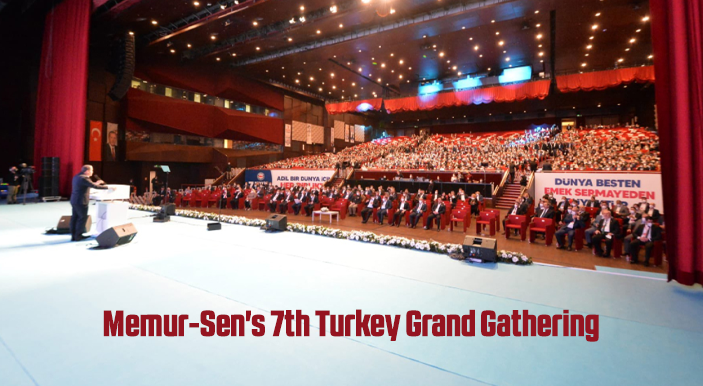 Memur-Sen's 7th Turkey Grand Gathering
---
21.11.21, Sunday
The 7th Turkey Grand Gathering of Memur-Sen was held in Istanbul with great enthusiasm from its participants. Speaking at the opening of the program, Memur-Sen President Ali Yalçın said, "Committed to inclusion goals, we struggle to improve working conditions, human rights and human dignity," he said.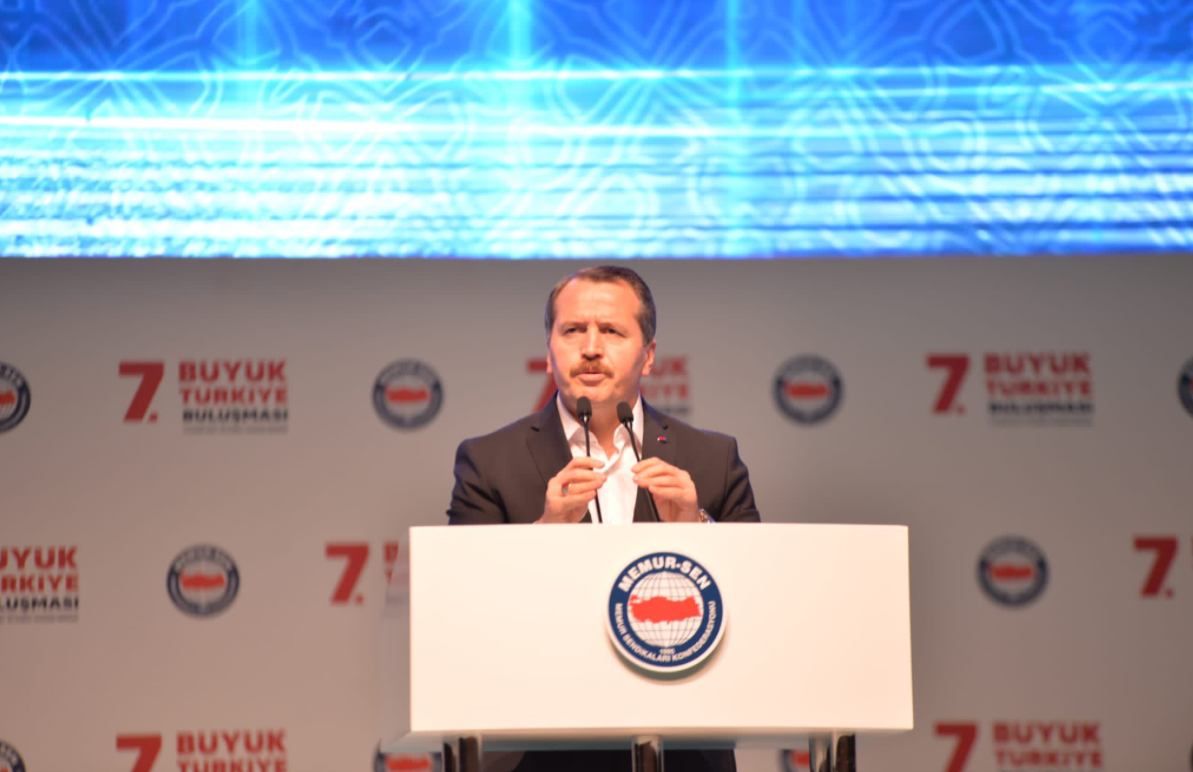 The 7th Great Turkey Gathering of Memur-Sen, which gathered Memur-Sen board members, presidents and board members of affiliated trade unions, provincial representatives and section chairpersons, officials of the Youth, Pensioners, Women's Affairs and People with Disabilities Commission, was held in Istanbul on Sunday, November 14.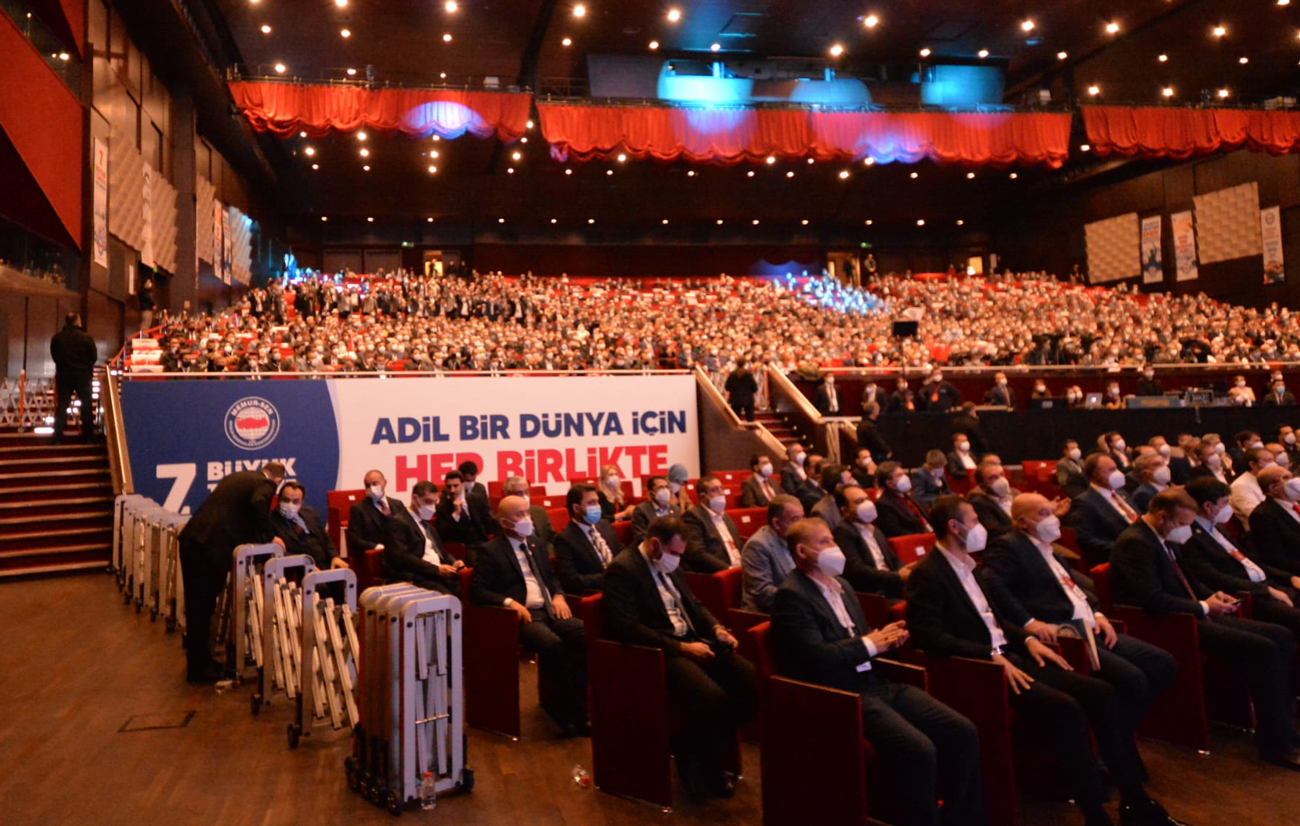 Thanking the participants, after 2 difficult years in the context of pandemic, Ali Yalçın, President of Memur-Sen, expressed his thanks and immense satisfaction to see again the members of the organization who made this great Memur-Sen gathering possible.  
Emphasizing that "Memur-Sen is not a trade union movement like any other," Yalçın said, "committed to the goals of inclusion, we struggle to improve working conditions, human rights and human dignity," he said.
In particular, Yalçın commented on the benefits resulting from the collective agreements for the 2022-2023 biennium, which through the branch agreements have raised the salaries of public employees by 32-40% for the next two years, he also stressed the importance of the 300 social advances achieved by the confederation.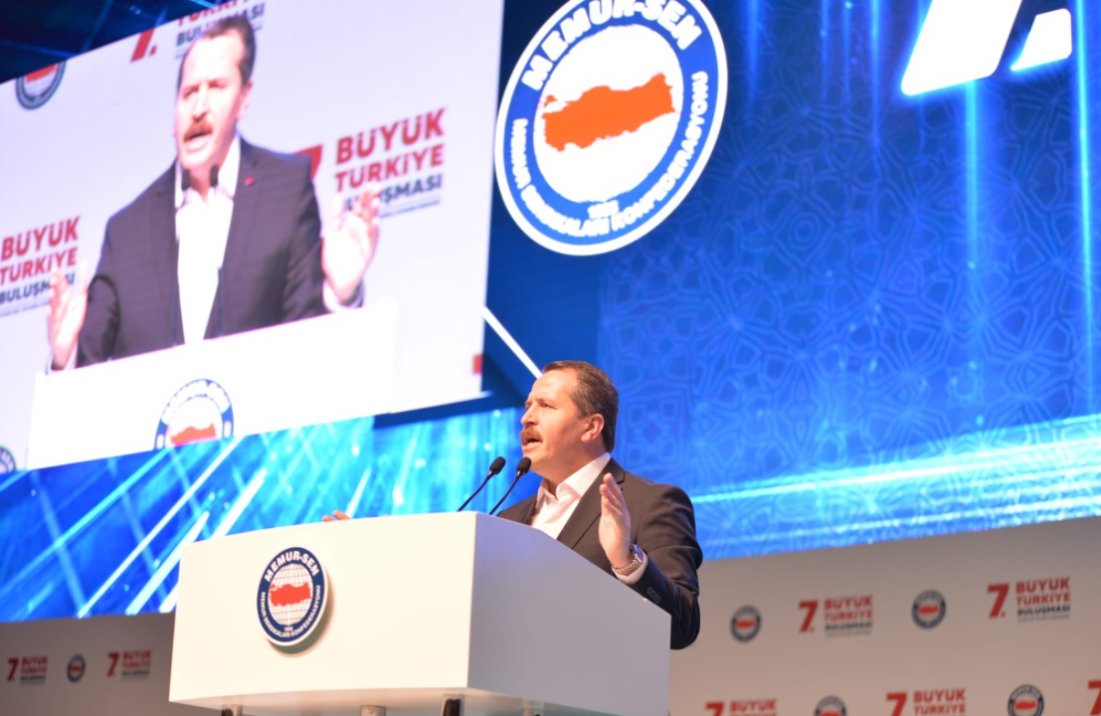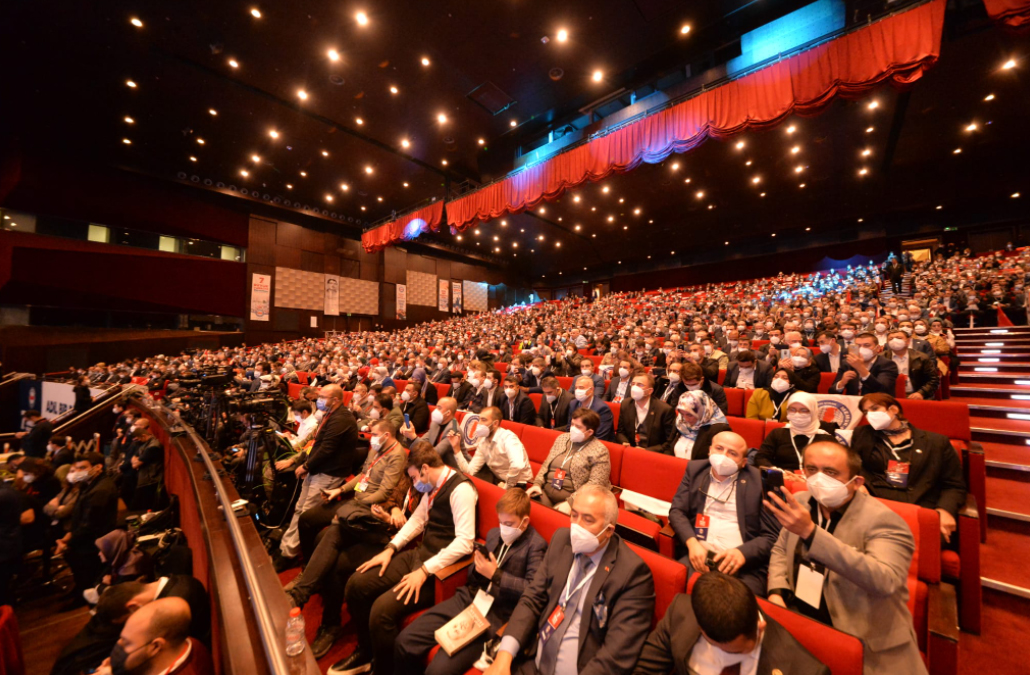 Stressing the determination of Memur-Sen which has negotiated, often hard, each point to the last comma. Addressing the members of the Memur-Sen organization at the 7th Grand Gathering Turkey of Memur-Sen, Yalçın said, "Memur-Sen has succeeded in obtaining radical changes on issues such as the revaluation of promotion, advancement and retirement bonuses, as well as responses to the wishes of civil servants in terms of geographic and professional mobility, and especially on the issue of ending the use of private law contractual jobs in the civil service, previously considered beyond the scope of collective bargaining. In this regard, our perseverance has finally borne fruit," he said.
Finally, Ali Yalçın declared: "we are working together with our trade union partners on the 5 continents", adding: "today it is more necessary than ever to strengthen a trade union movement aiming at developing a world with a human face, just, based on solidarity, care for others and sharing", he declared.