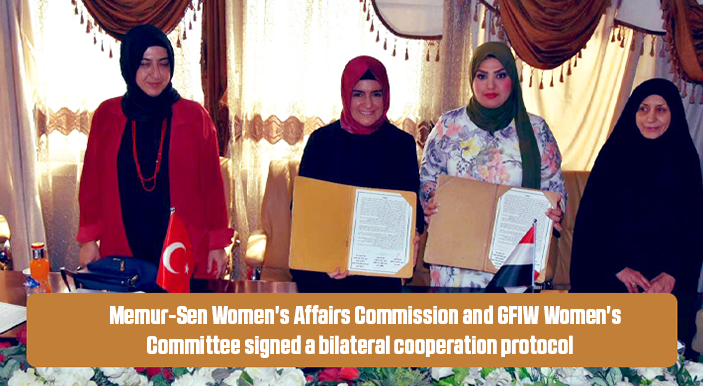 Memur-Sen Women's Affairs Commission and GFIW Women's Committee signed a bilateral cooperation protocol  
---
27.10.21, Wednesday
The Memur-Sen Women's Affairs Committee signed a cooperation protocol with the Women's Committee of the GFIW (Iraqi Trade Union Confederation), with the aim of jointly increasing and strengthening women's capacities at regional and international levels.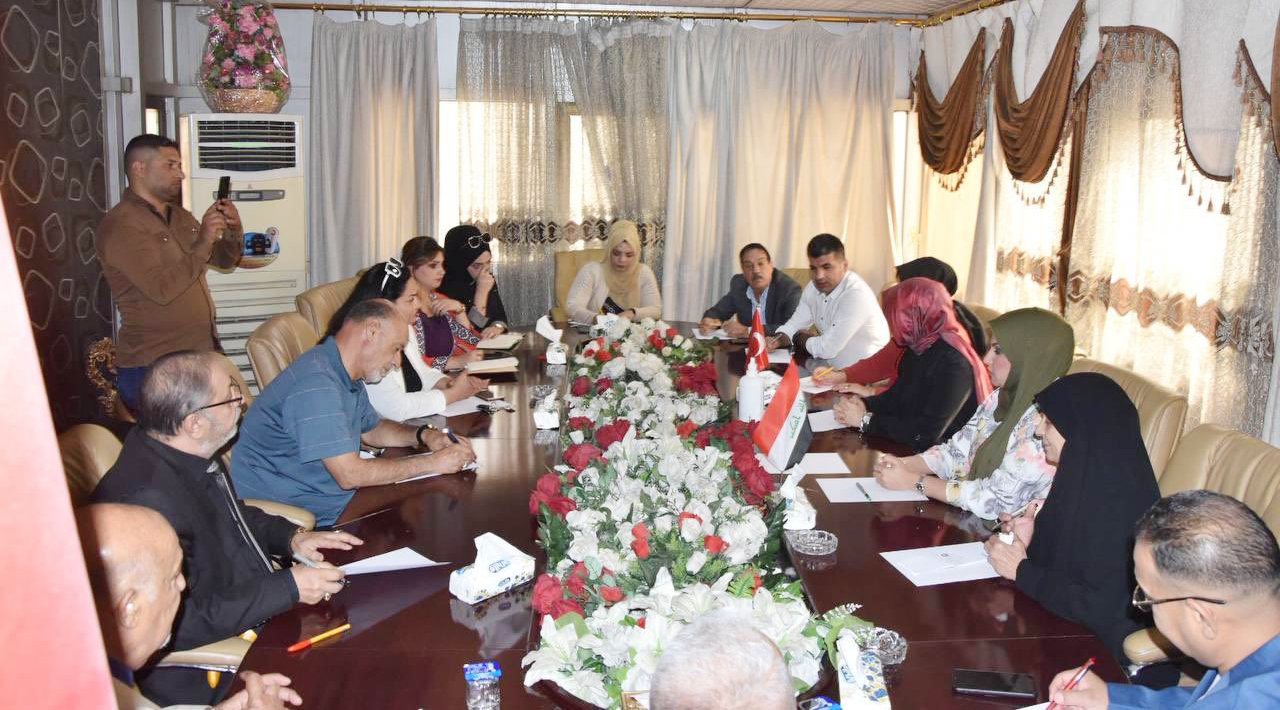 This new international cooperation agreement is part of the approach of openness and technical and operational exchange already operated by the Memur-Sen Women's Affair Committee around issues common to women, particularly in the field of violence at work.
This is the main purpose of this new partnership which aims to share experiences and mutualize knowledge, know-how and good practices around major issues (training, capacity building, international conventions, implementation of the sustainable development program to 2030 ...)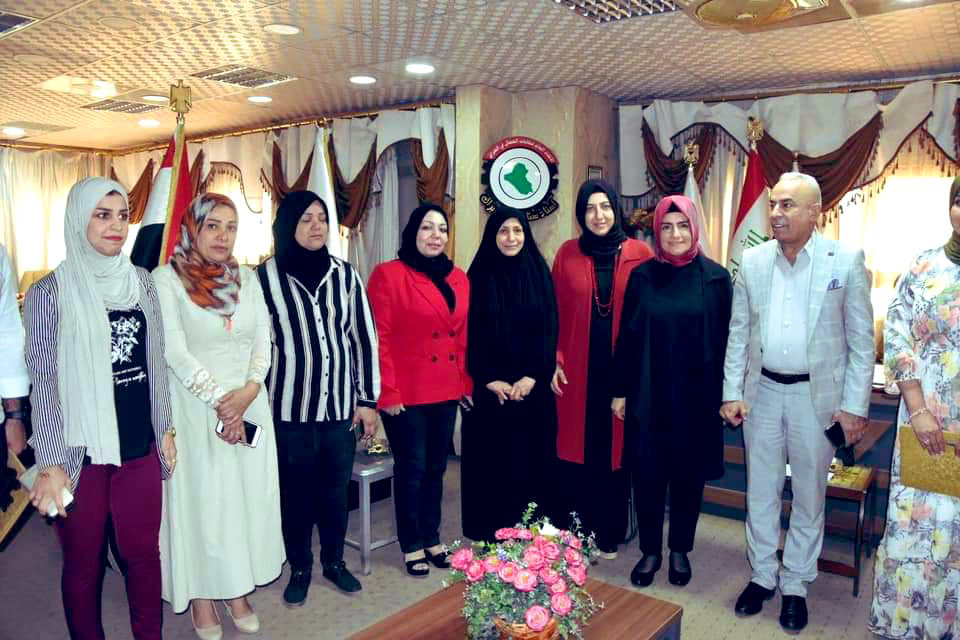 On the sidelines of trade union activities, the Memur-Sen delegation exchanged with Hüseyin Arap, Chairman of the Workers' Committee of the Iraqi Parliament, on the importance and strengthening of trade union, social and cultural cooperation between our two countries.