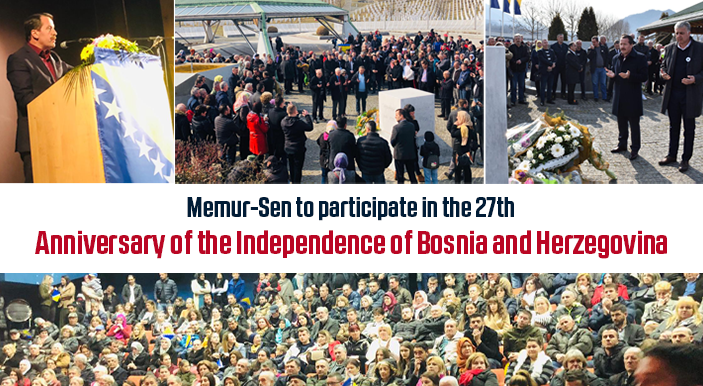 Memur-Sen to participate in the 27th Anniversary of the Independence of Bosnia and Herzegovina
---
06.03.19, Wednesday
A delegation from the Memur-Sen Confederation, led by its President Ali YALÇIN, visited Bosnia and Herzegovina on 1 of March 2019, in Srebrenica on the anniversary of the independence of Bosnia and Herzegovina. This visit was an invitation from the President of the Confederation of Independent Trade Unions of Bosnia and Herzegovina (SSSBIH), Mr. Selvedin Satorovic.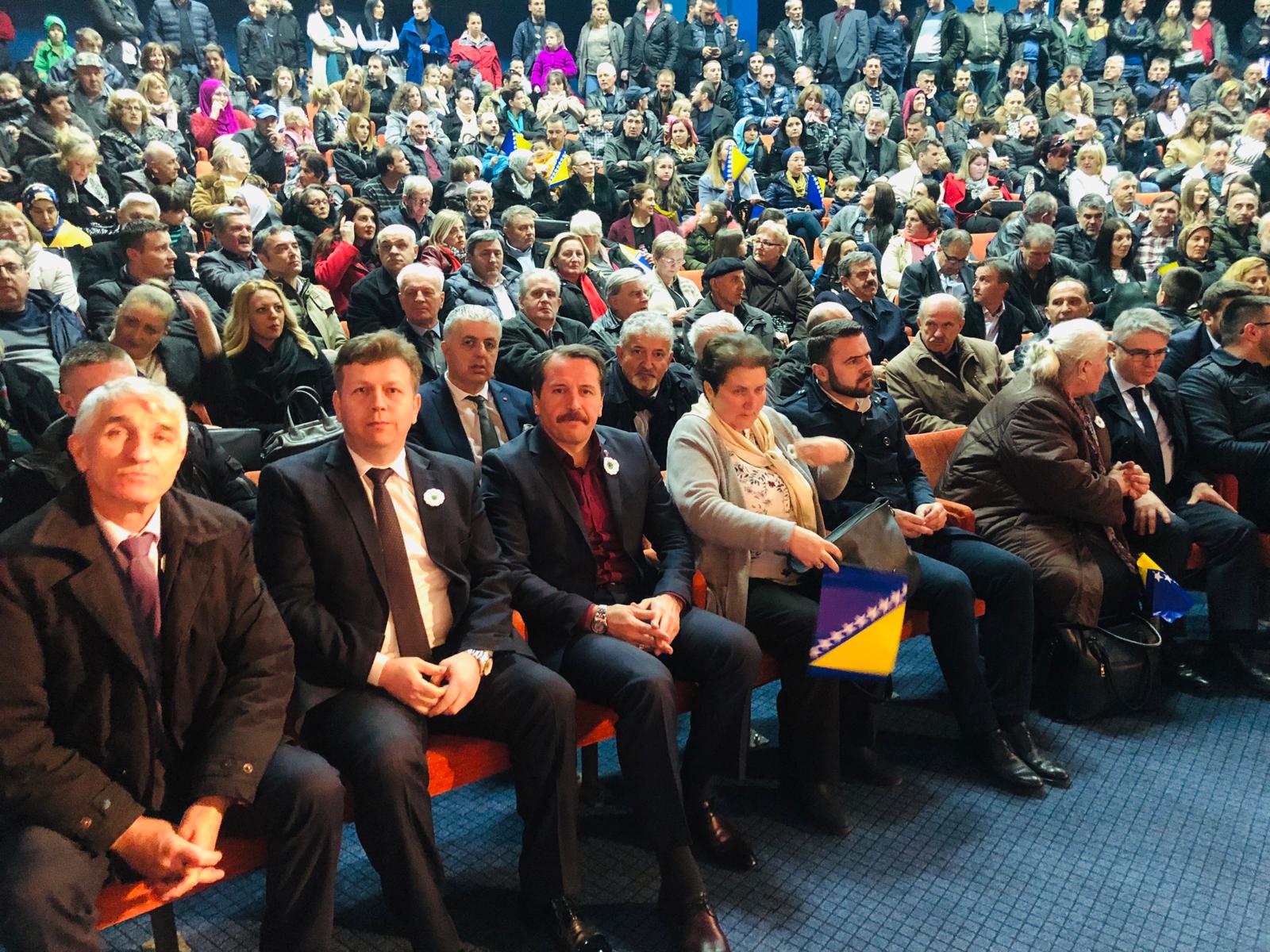 Speaking in front of members and executive board of the SSBIH, Ali YALÇIN greeted and congratulated President Mr.Selvedin Satorovic and all the people of Bosnia on the occasion of National Independence Day of Bosnia and Herzegovina.
In his address, Ali YALÇIN said: "It is a great pleasure for me to join you in Bosnia and Herzegovina in the commemorative festivities of the 27th Anniversary of Independence of Bosnia and Herzegovina. In a Bosnia martyred by the fighting, Alija Izzetbegoviç had managed to make Bosnia and Herzegovina an independent state ... He had shown that solidarity, love and national unity could hold back. "he said.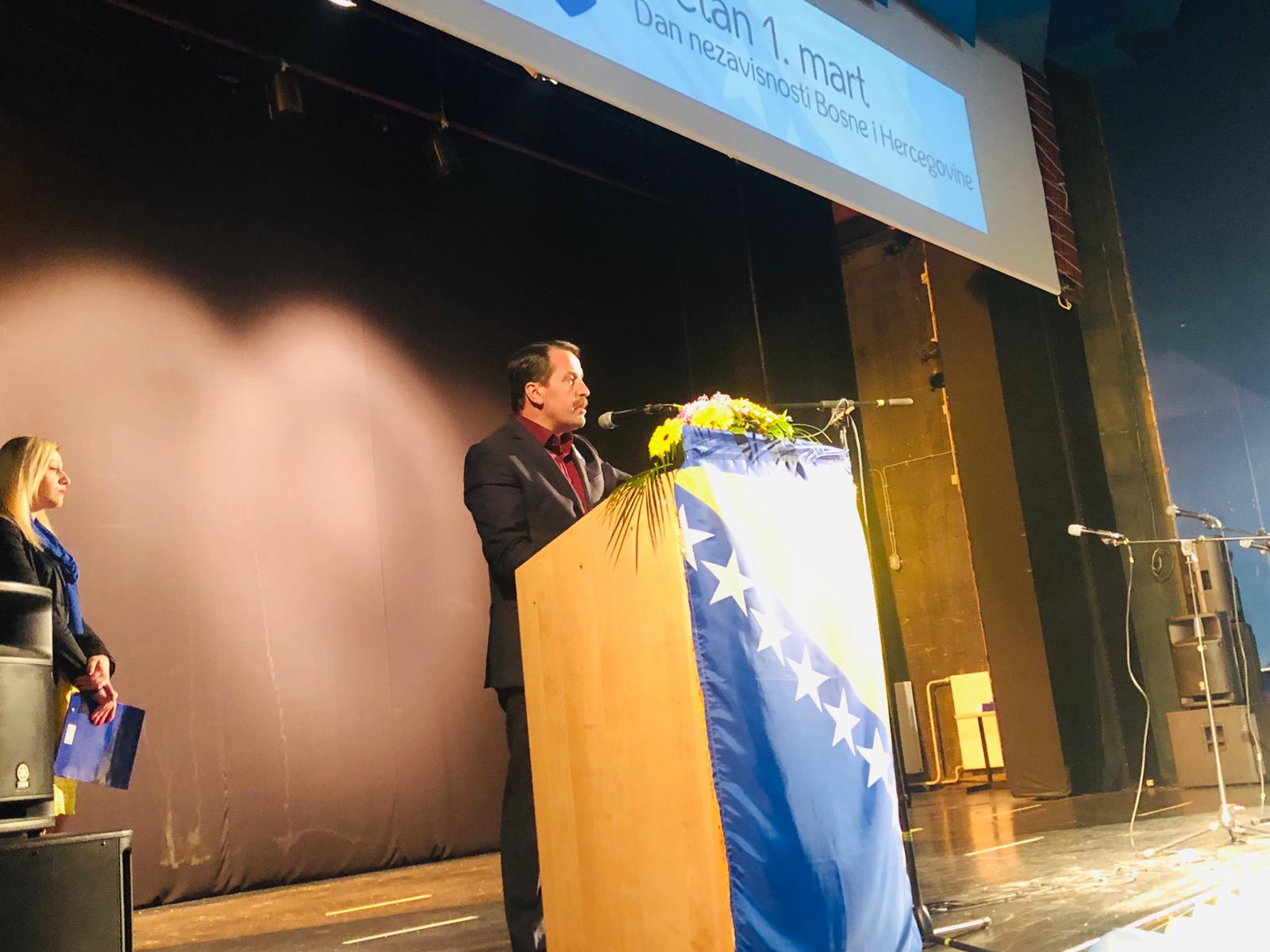 On the sidelines of the meeting, the Memur-Sen delegation also visited to Potocari cemetery near Srebrenica to mark the massacre with the Steering Board of SSSBIH.