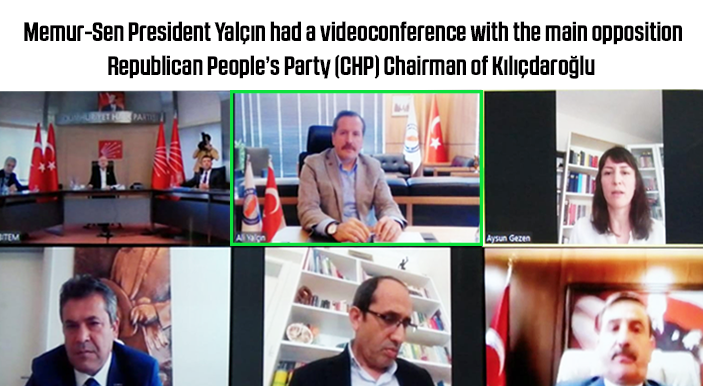 Memur-Sen President Yalçın had a videoconference with the main opposition Republican People's Party (CHP) Chairman of Kılıçdaroğlu
---
14.04.20, Tuesday
Memur-Sen President Ali Yalçın had a videoconference with the main opposition Republican People's Party (CHP) Chairman of Kemal Kılıçdaroğlu and reaffirmed the need to work together to respond to the #COVID19 crisis and its consequences.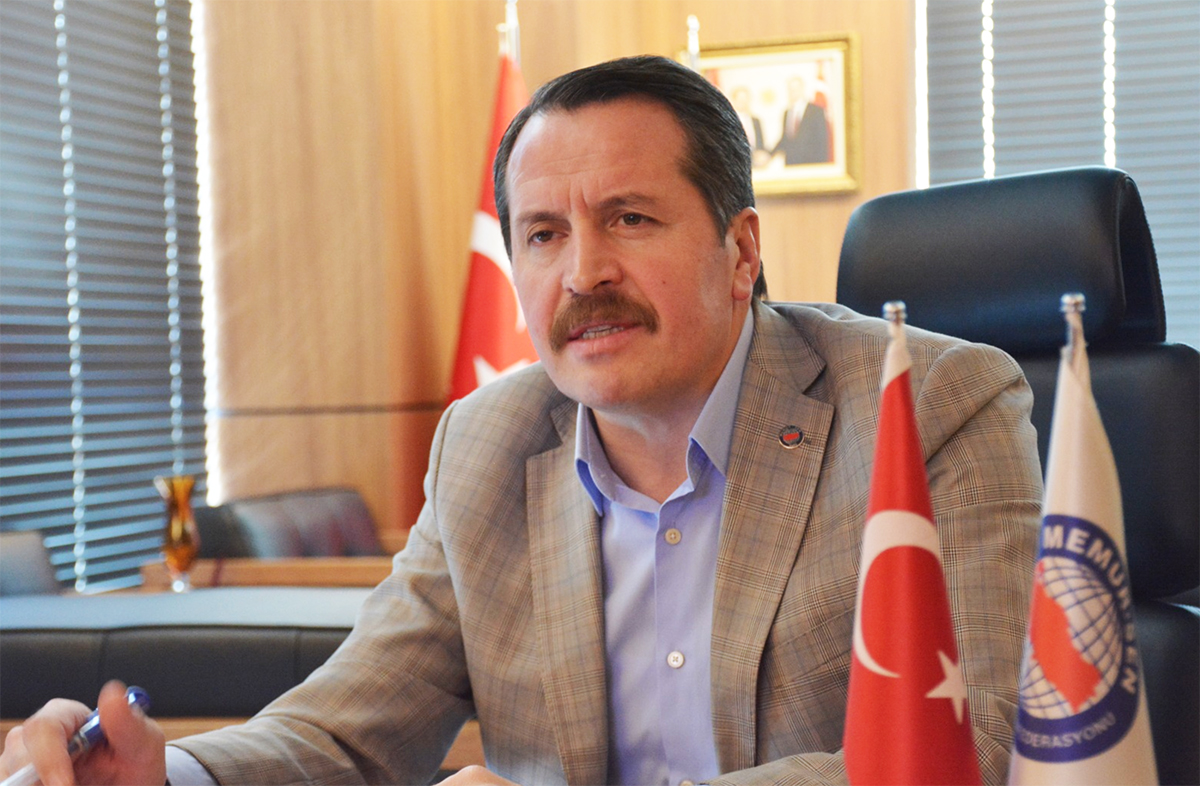 The videoconference which brought together different representatives of trade union organizations and the president of the Republican People's Party, Mr. Kılıçdaroğlu, was about the Covid-19 pandemic.
Ali Yalçın stressed the importance of the measures taken to date by Turkey against the spread of Covid-19 in all sectors and reaffirmed the need to work together and to do everything possible to respond to the crisis and its consequences especially as a priority on employment and social protection.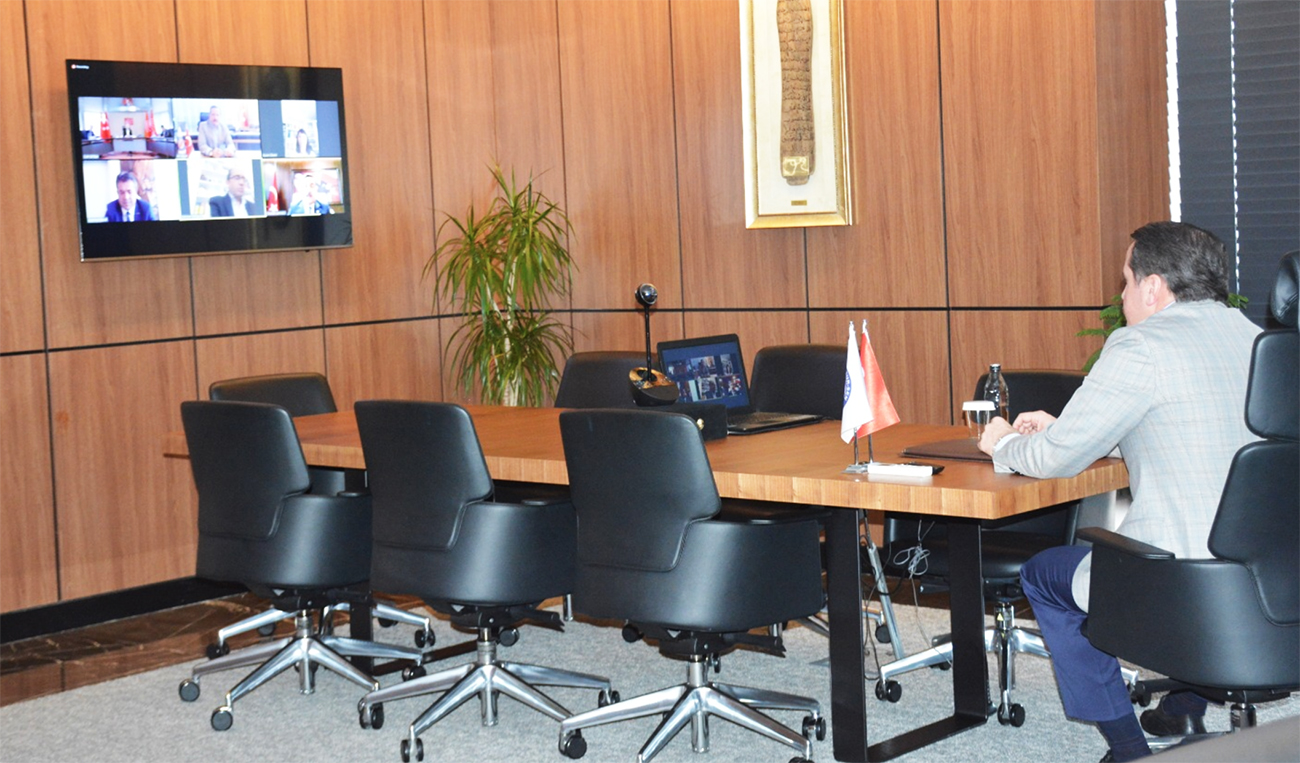 The President of the Memur-Sen confederation has in particular emphasized the measures to be taken with the participation of the social partners through social dialogue and the common struggle to provide support to the entire workforce. Suggestions such as paid time off, loan relief, rent and additional assistance to healthcare workers were on the agenda during the videoconference.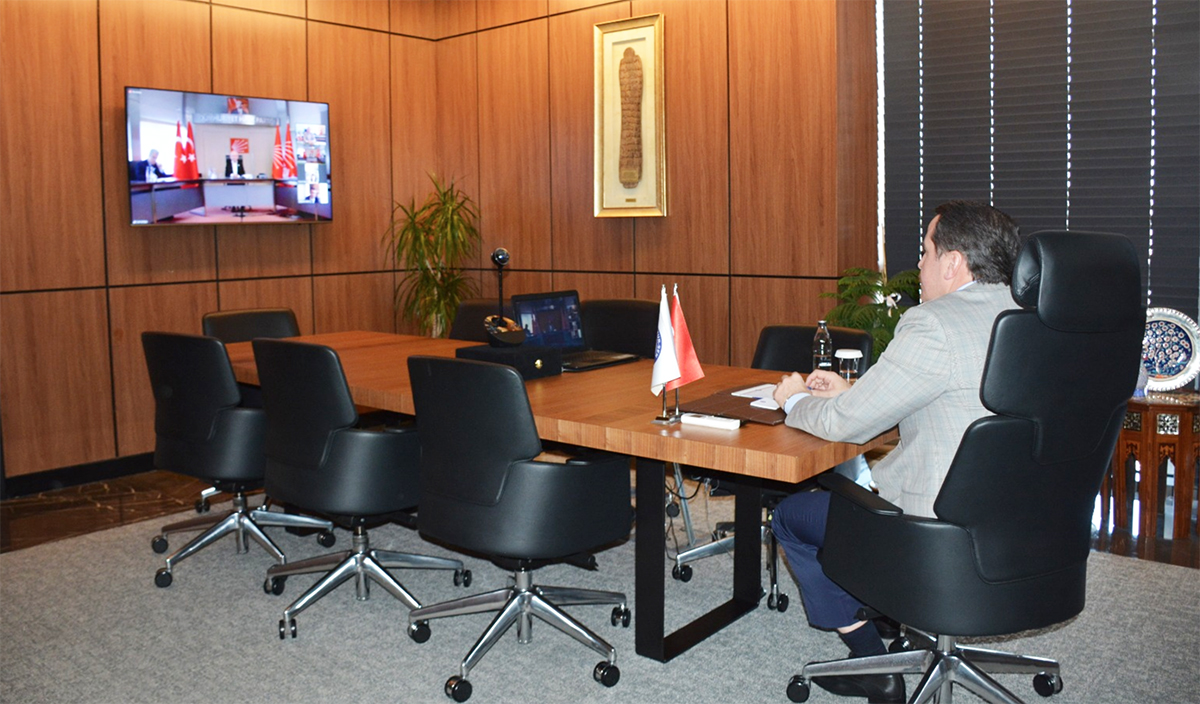 Ali Yalçın stressed in particular the importance of the common struggle to protect public servants and workers against unemployment, loss of income in response to the economic destruction caused by the #COVID19, with jobs and social protection at the centre.