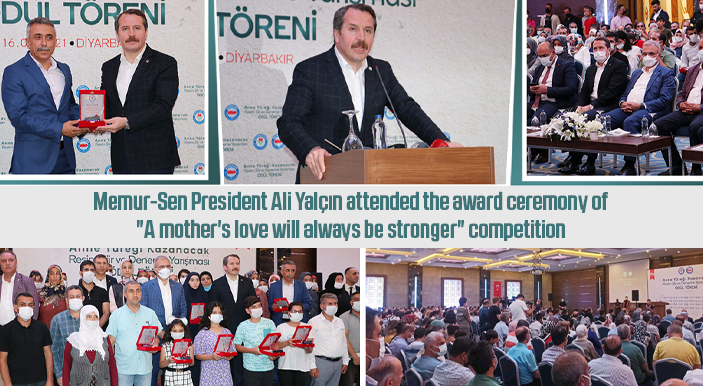 Memur-Sen President Ali Yalçın attended the award ceremony of " A mother's love will always be stronger " competition
---
27.07.21, Tuesday
Memur-Sen President Ali Yalçın attended the awarding ceremony of "A mother's love will always be stronger" contest organized by Eğitim Bir-Sen Education Union of Diyarbakır province.
The awarding ceremony of the painting, poetry and essay competition on the theme of "A mother's love will always be stronger", organized by the Egitim Bir-Sen Education Union of Diyarbakır Province was attended by Ali Yalçın, President of Memur-Sen, Münir Karaloğlu, Governor of Diyarbakır Province, Abdullah Çiftçi, Deputy Mayor of Diyarbakır City, Mehmet Emin Esen, Vice President of Memur-Sen, Ramazan Çakırcı, Vice President of Eğitim Bir-Sen Trade Union, as well as trade union leaders from the provinces of Diyarbakır, Mardin, Bingöl, Malatya, Elaziğ and Adıyaman.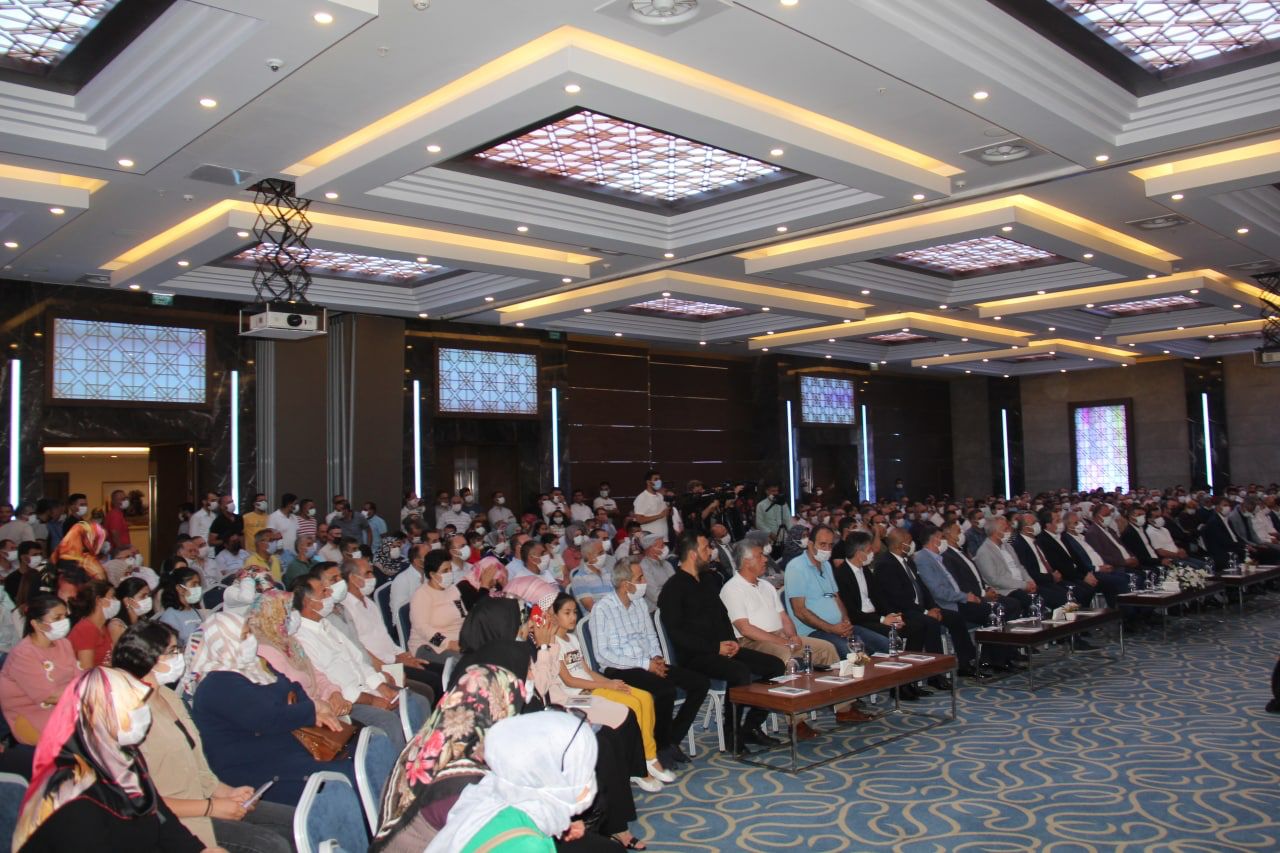 Speaking at the award ceremony of the competition, Ali Yalçın stressed the essential nature of the resistance of the mothers of Diyarbakır who continued their sit-in in front of the HDP provincial presidency building in order to stop the abductions of children forcibly conscripted by the YPG PKK terrorist organization. The number of mothers participating in the resistance, which started with one mother two years ago, has now reached more than 200 mothers of missing children. This struggle which started in Diyarbakir just 2 years ago, with unwavering determination, has so far saved more than 25 children according to human rights associations.
Stating that many international organizations are fully aware of the PKK's forcible recruitment of children, Yalçın said, "Only between 2013 and 2015, 2,052 children under the age of 18 were forcibly abducted. Over the last 35 years, this figure exceeds 20 thousand children. Among the kidnapped children, there are even some who are still of elementary school age. Today, families are making maximum efforts to protect their children from the PKK organization. As Eğitim-Bir-Sen and Memur-Sen, we have been supporting these mothers since day one. The only thing these mothers want from us is to see us by their side.
Stating that many non-governmental organizations are absent, Yalçın said, "Of course, our eyes also search for those associations, foundations, professional organizations and trade unions that claim to stand by the oppressed: 'I wonder where those women's rights organizations are' that do not care about the suffering of these mothers?