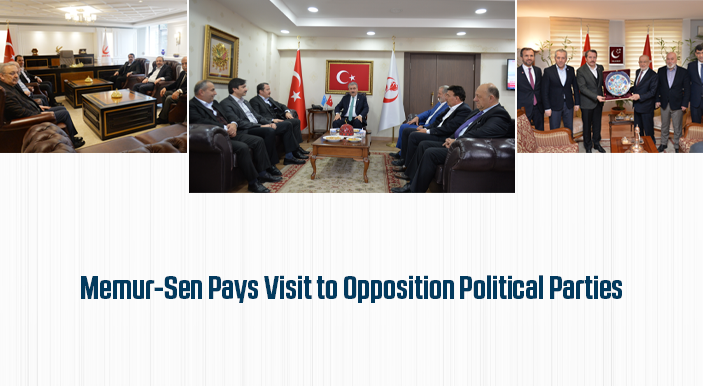 Memur-Sen Pays Visit to Opposition Political Parties
---
13.02.20, Thursday
On the occasion of coustery visits, Memur-Sen President Ali Yalçın and his accompanying delegation came together with different opposition parties.
A delegation from the Memur-Sen confederation, led by its president Mr. Ali Yalçın, visited the headquarters of the various opposition political parties. Memur-Sen delegation was received by Saadet Party-Fecility Party, Büyük Birlik Partisi -Great Union Party, Yeniden Refah Partisi-New Welfare Party, Hür Dava Partisi- Free Cause Party, in Ankara.
Memur-Sen delegation and political leaders exchanged on national and international political subjects, on the steps to be taken to reduce poverty, unemployment and a better distribution of income. President Ali Yalçin expressed his thanks for the warm and kind welcome extended to his delegation, while reaffirming his commitment to collaborate with all stakeholders in the political process.