Memur-Sen donates an emergency ambulance to Palestine
---
26.05.21, Wednesday
Starting point of the conflict, the attempted eviction of Palestinian families in the Sheikh Jarrah neighborhood of Al Quods, has become emblematic of the pressure of Israeli colonization on Palestine. The exacerbated violence, which intensified with the occupation of the Masjid al-Aqsa mosque, in the midst of the month of Ramadan, has turned into a human catastrophe.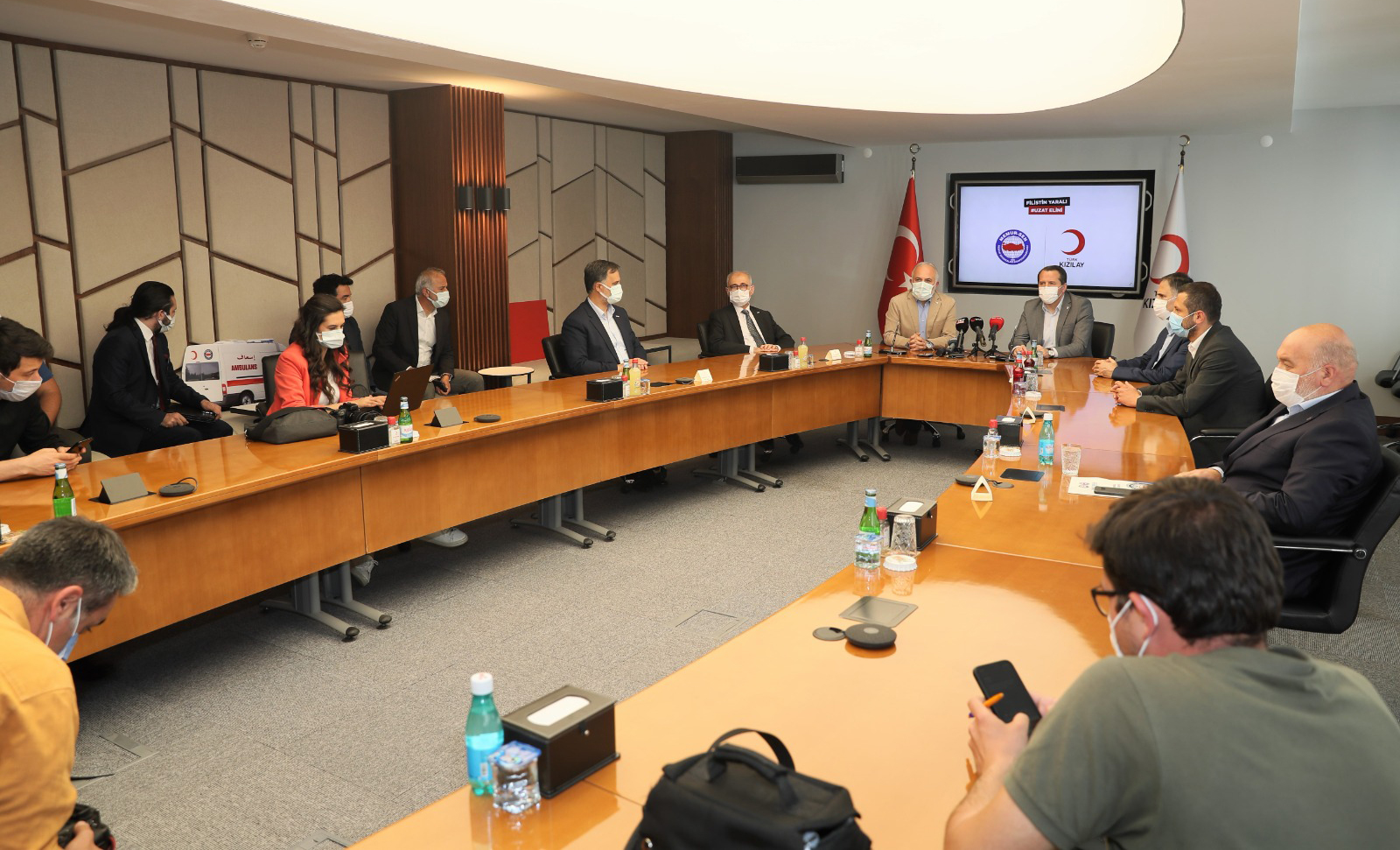 Faced with the seriousness and urgency of the situation, the Memur-Sen Confederation donated a rescue and emergency ambulance, which will be transported by the Turkish Red Crescent, to the Gaza Strip isolated by an air and land blockade for over a decade.
Speaking at the donation ceremony held at the Turkish Red Crescent headquarters, Ali Yalçın, president of the Memur-Sen confederation, said, "Memur-Sen considers this donation as a humanitarian responsibility to bring hope for change in the face of the many injustices suffered by the people of Palestine. ", he said.
Condemning the gravity of the situation, Yalçın said: "The urgency today is to prevent more war crimes from being committed, there is no right to security in international law that justifies in return a right to the massacre of children and civilian populations. ", he said.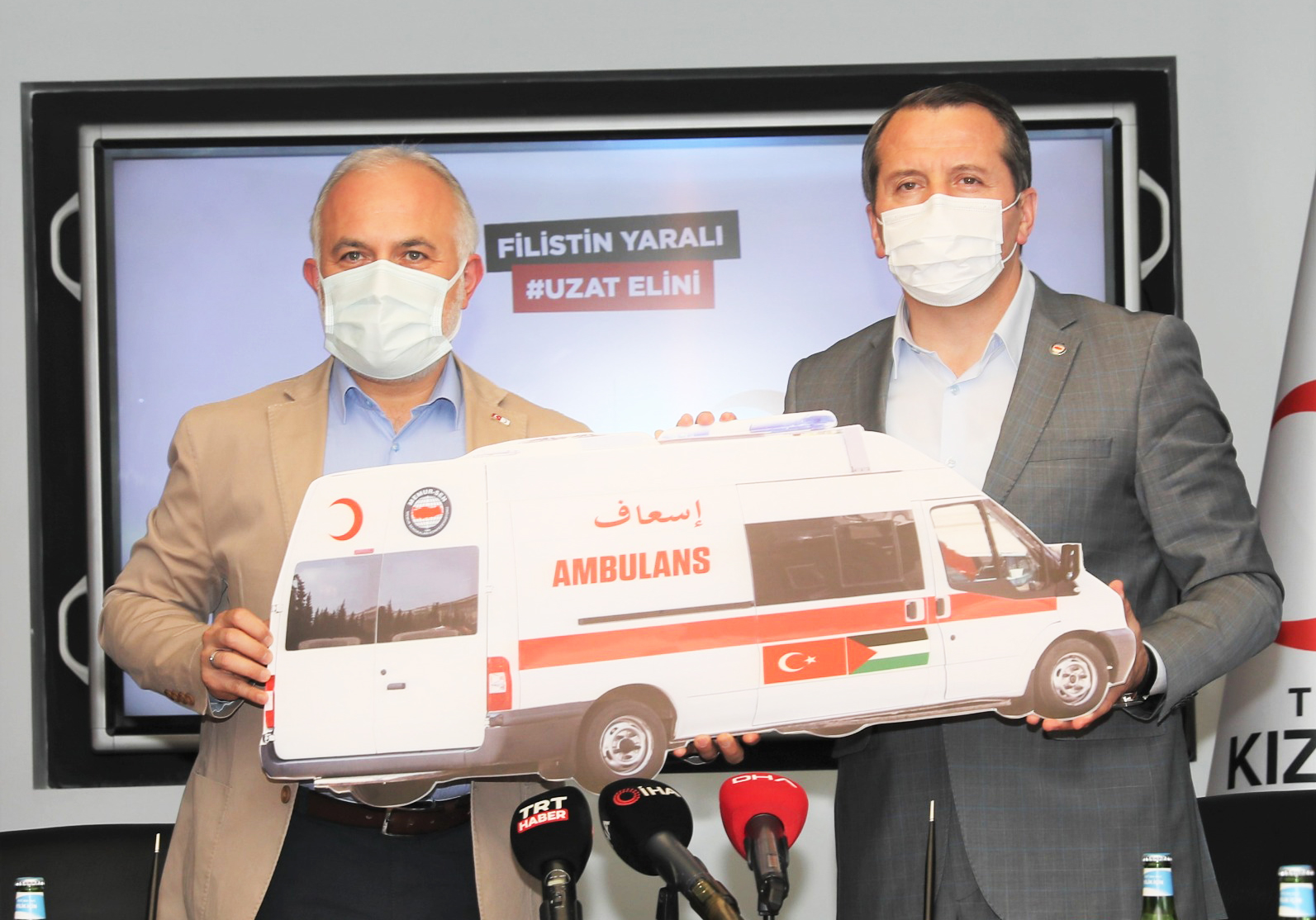 Reaffirming the support and solidarity of the workers of Turkey to the just cause of the people of Palestine, Yalçın said, "We cannot accept that an entire people should be condemned to bombings and the misery of the blockade, because one tolerated injustice is enough to challenge the very idea of justice. "He stressed.
Also present at the donation ceremony were Semih Durmuş, secretary general of Memur-Sen, vice presidents Hacı Bayram Tonbul and Soner Can Tufanoğlu, as well as Kerem Kınık and İbrahim Altan, respectively, president and director general of the Turkish Red Crescent