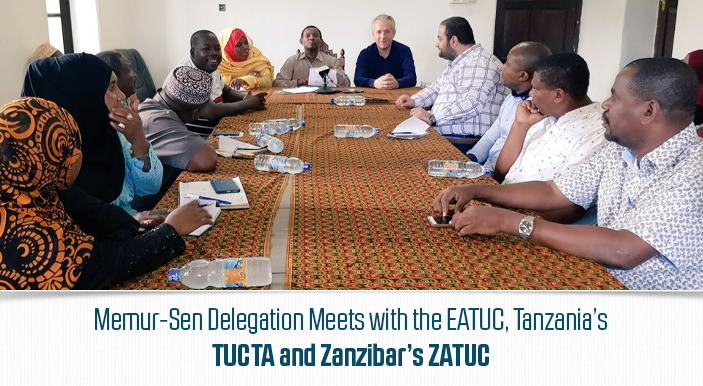 Memur-Sen Delegation Meets with the EATUC, Tanzania's TUCTA and Zanzibar's ZATUC
---
01.10.19, Tuesday
Memur-Sen Delegation led by its Vice-President Mr. Mehmet Emin ESEN visited Arusha, Dar es Salaam and Zanzibar for a working visit to foster and diversify its ties with labour movements in the region.
In the course of the visit, firstly Mr.Esen met with the with Secretary General of the East African Trade Unions Confederation (EATUC), the umbrella body representing the national trade union centers of Tanzania, Kenya, Rwanda, South Sudan, Uganda and Burundi, Caroline Khamati Mugala and her team in Dar es Salaam. At the meeting, the activities carried out by the members of EATUC and the difficulties they experienced in the organization were discussed and mutual presentations were made. "We are here to deepen our partnership for East African workers." Esen said.
Memur-Sen Delegation secondly visited the Zanzibar Trade Unions Congress (ZATUC) which is a national trade union centre in Tanzania, was formed in 2002 from a merger of 9 unions in the Zanzibar region. "This visit is an indicative of the growing partnership between Memur-Sen and ZATUC." said Secretary General of ZATUC Mohammed Khamis. Memur-Sen and ZATUC also signed a bilateral co-operation agreement to strengthen their relations.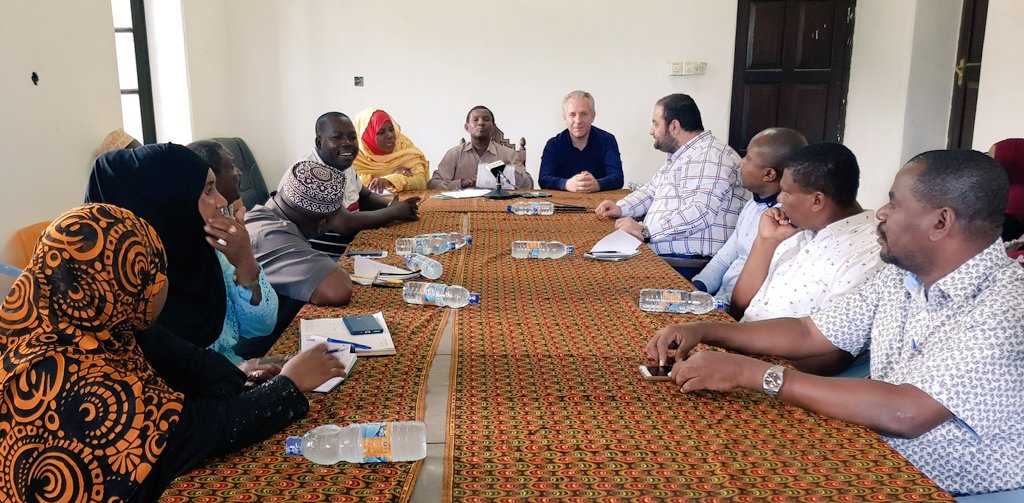 Lastly, Memur-Sen Delegation met with the representatives of The Trade Union Congress of Tanzania (TUCTA) which is a national umbrella organization of thirteen sectoral based trade unions with total membership of around 650,000. At the meeting, TUCTA's Secretary General Yahya Msigwa and the heads of TUCTA's affiliated trade unions were also present. During the meeting, various consultations were held regarding the trade union area and the working agenda. They also discussed the strengthening of labour cooperation between Memur-Sen and TUCTA.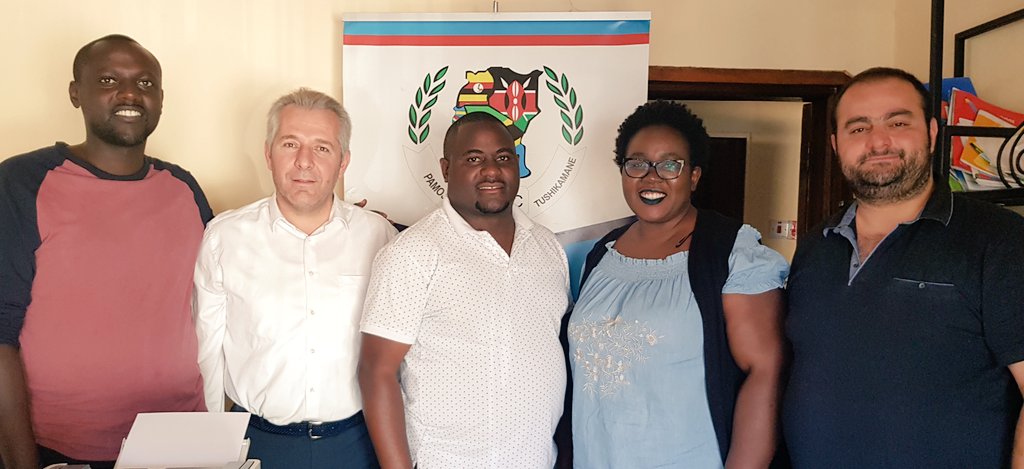 Besides these meetings, Memur-Sen Delegation also visited Turkey's Ambassador to Tanzania, Ali Davutoglu and TİKA Program Coordinator to Darüsselam Mr. Halil İbrahim Okur.