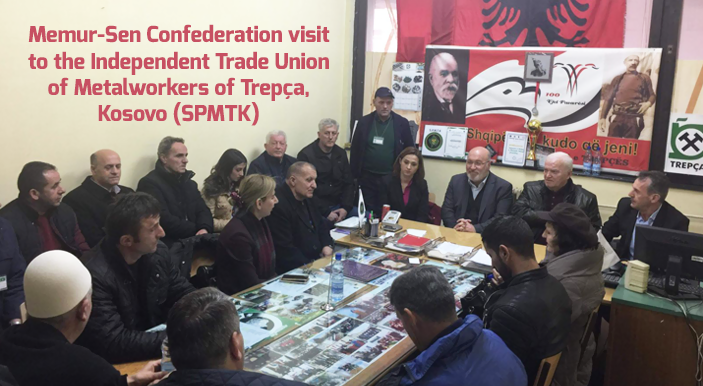 Memur-Sen Confederation visit to the Independent Trade Union of Metalworkers of Trepça, Kosovo (SPMTK)
---
27.02.18, Tuesday
Vice-President of the Memur-Sen Confederation, Hacı Bayram TONBUL, visited Kosovo on the occasion of the 29th manifesto of the Independent Trade Union of Metalworkers of Trepça.
On this occasion, Memur-Sen delegation came together with trade union representatives of SPMTK to discuss role of trade union and its effects on the labour agenda. Many trade unions representatives also attended the program.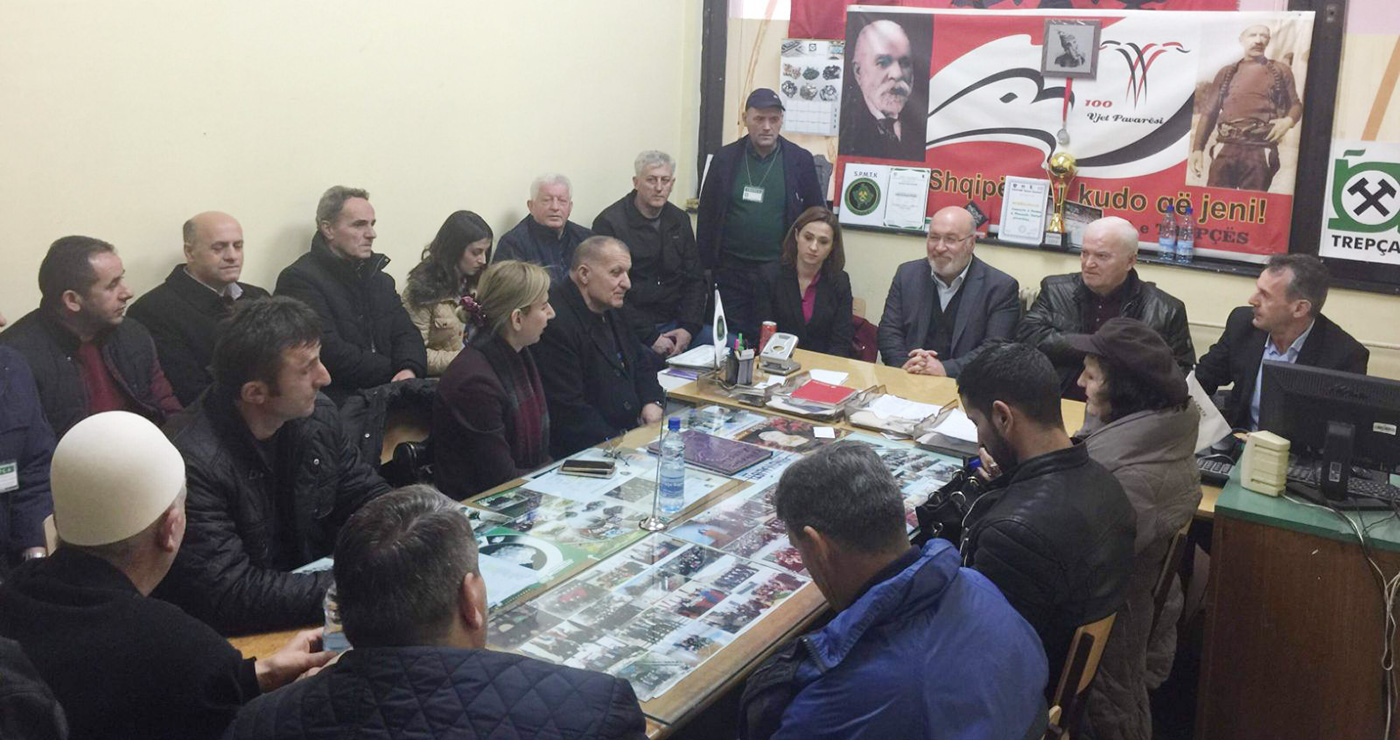 Tonbul delivered his speech at the meeting. "I am pleased to be here on this very significant day for Kosovo and all Trepça miners." said. Referring to the strong historical and cultural ties between the two nations Tonbul, "Turkey and Kosovo may be two different states, but their hearts are one," he said.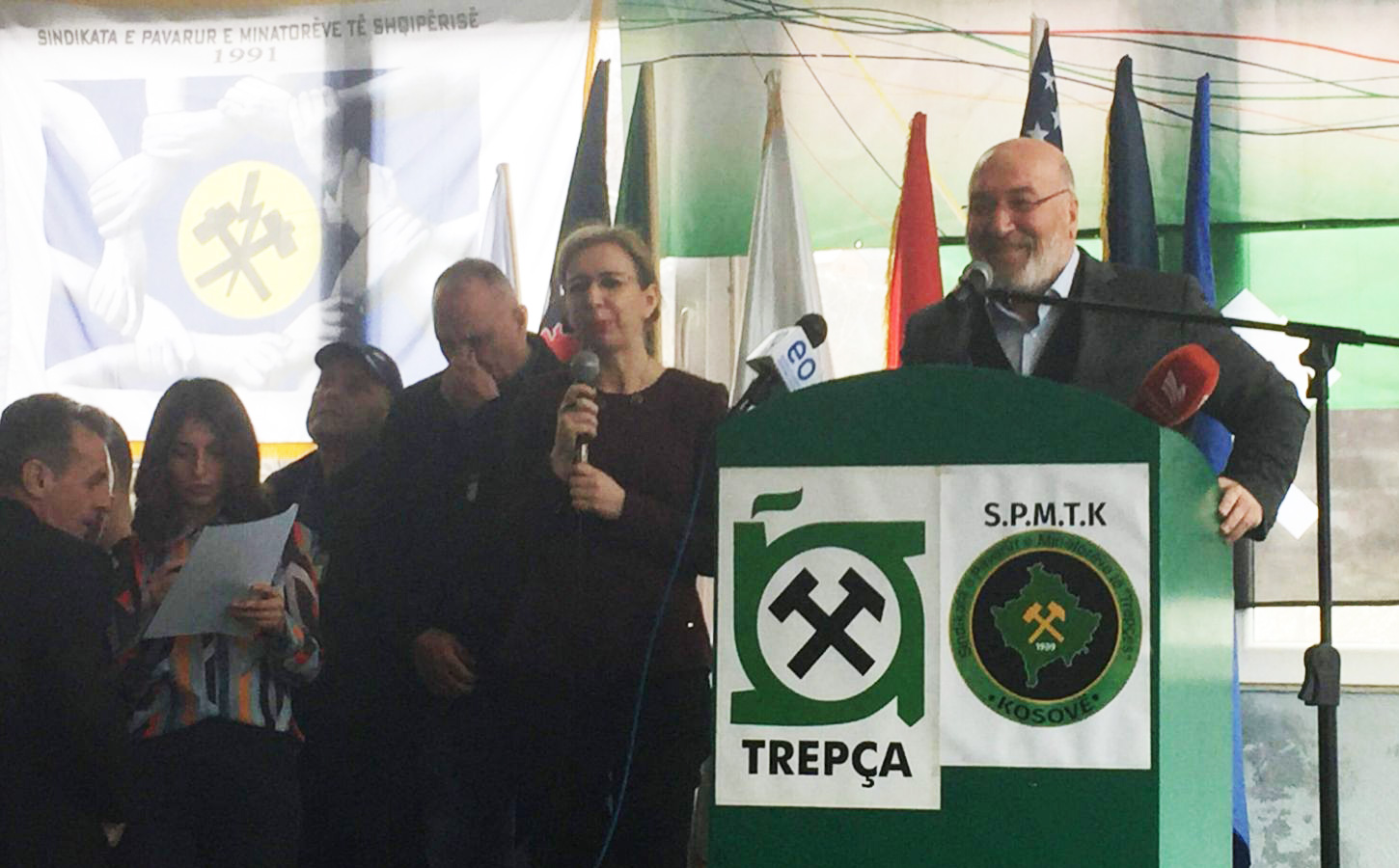 Following the meeting and speech, Tonbul came together with Albanian trade union representative and president of SPMTK to discuss cooperation and bilateral relations on the basis of trade unionism.