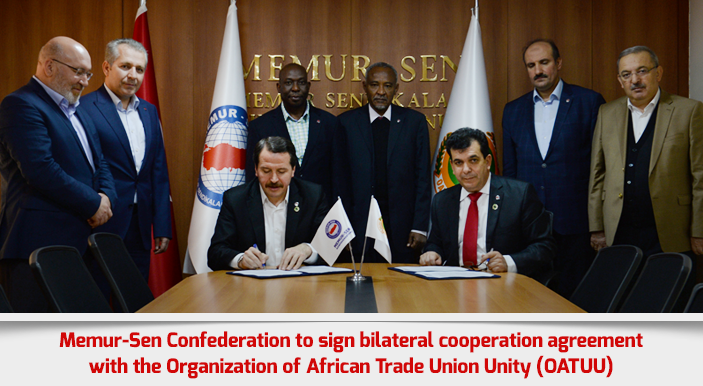 Memur-Sen Confederation to sign bilateral cooperation agreement with the Organization of African Trade Union Unity (OATUU)
---
07.03.18, Wednesday
A delegation of the Organization of African Trade Union Unity (OATUU) led by its Secretary-General Arezki Mezhoud, composed of its Vice-President Yousif Ali Abdelkarim and Assistant Secretary General Emmanuel Nzunda, was received by Ali Yalçın, President of the Memur-Sen Confederation. This meeting was an opportunity to establish bilateral cooperation agreements, particularly in the field of sharing good practices and exchanging ideas on the basis of trade unionism and labour struggle.
After reviewing and discussing the situation of the trade union movement especially in Turkey and African countries as well as in the whole world, the parties signed bilateral cooperation agreement on trade development and cooperation between Memur-Sen and OATUU.
This agreement will make it possible to initiate training and expertise actions in various fields, particularly in economic and social life as well as promoting international understanding in the regional and international situations.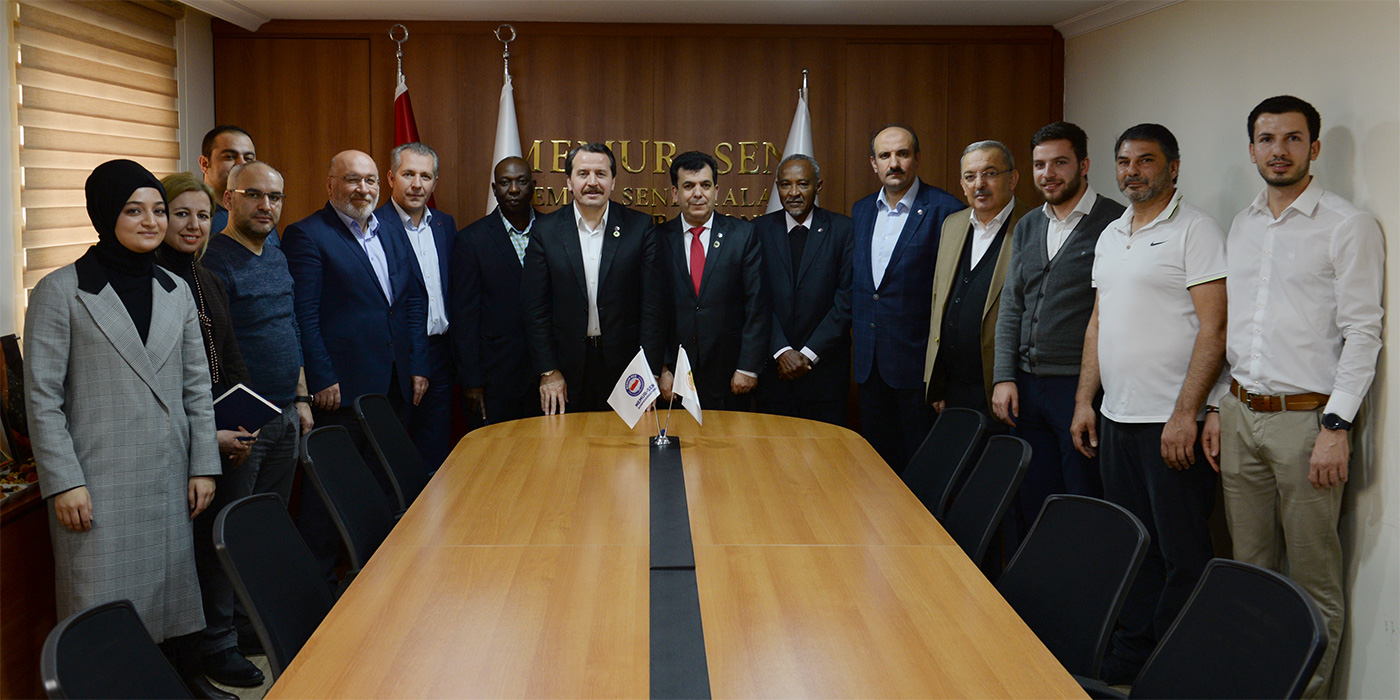 At the meeting, Memur-Sen Vice Presidents Mehmet Bayraktutar, Günay Kaya, Hacı Bayram Tonbul, Mehmet Emin Esen and International Relations Coordinator Osman Timurtaş and international were also present.