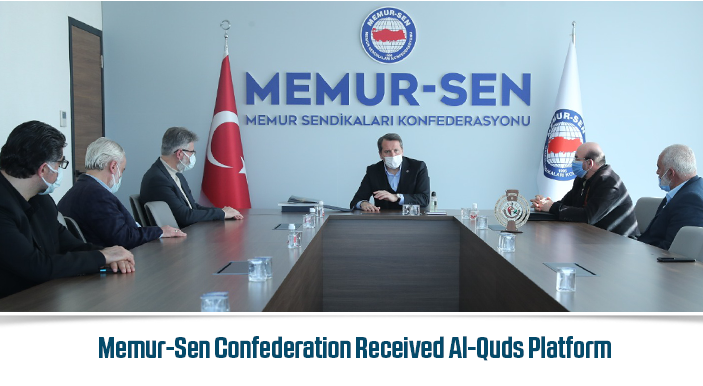 Memur-Sen Confederation Received Al-Quds Platform
---
16.03.21, Tuesday
Engaged in the struggle for the freedom, peace and dignity of the Palestinians, the Al Quds platform, chaired by Mr. Mehmet Fatih Serenli, was received by Mr. Ali Yalçin, President of the Memur-Sen Confederation, on the occasion of the week of solidarity with Palestine.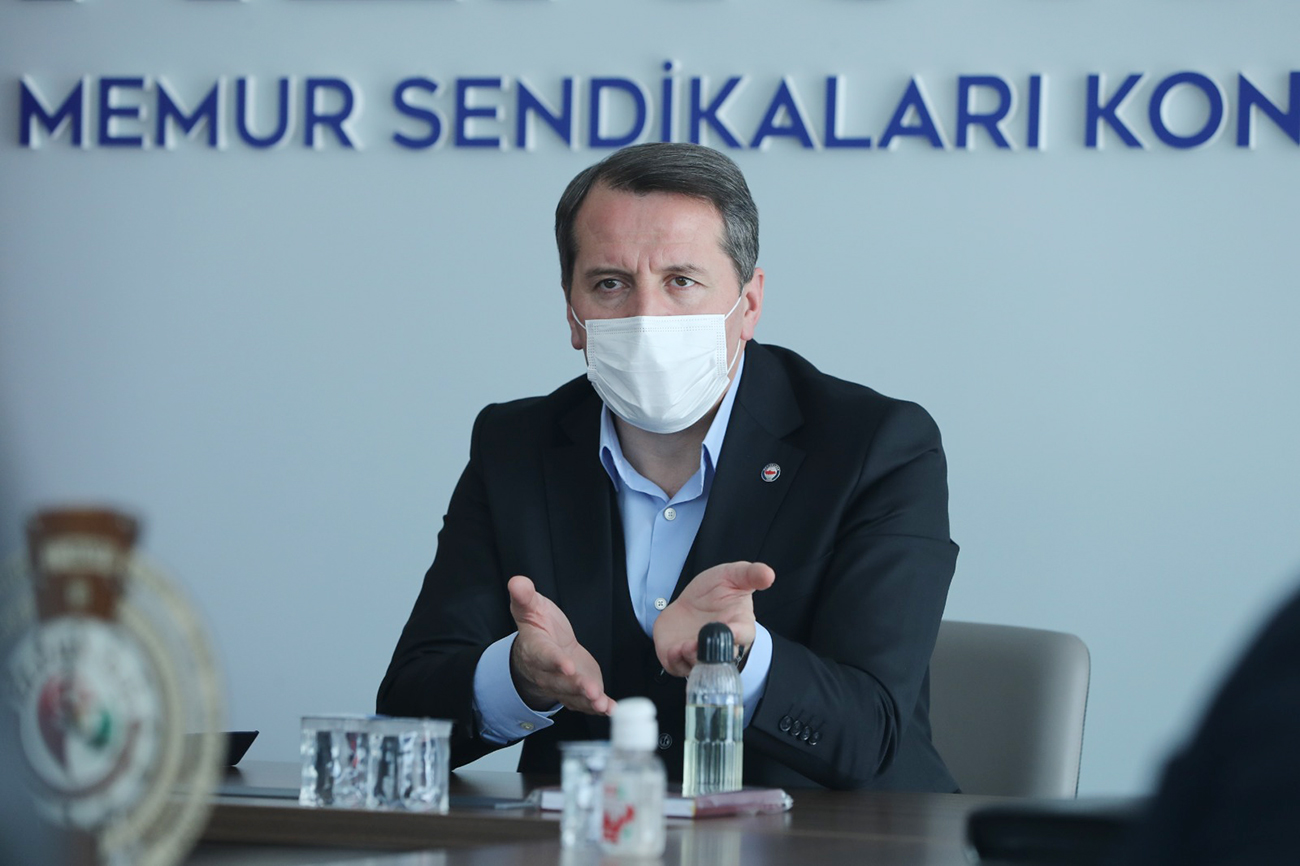 Addressing the guests, President Ali Yalçin stressed his attachment to the question of Palestine as well as his support for the Palestinian Case. "This is a serious challenge for international peace and security." Reaffirming in this regard the importance of bringing the question of Palestine to national, regional and international institutions in order to establish lasting peace and security for humanity.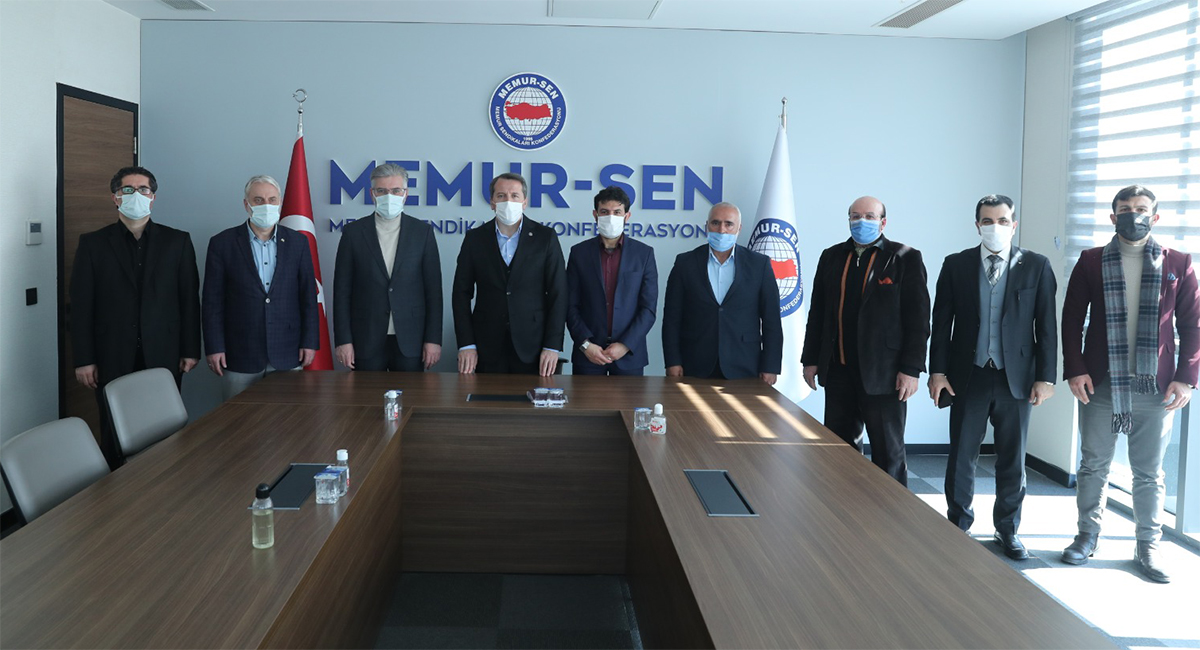 Mr. Mehmet Fatih Serenli, in return, expressed his thanks and gratitude to President Yalçin for the fraternal welcome and added: "We salute the unconditional support of the Memur-Sen Confederation as well as the commendable efforts it is making in support for the legitimate rights of the Palestinian people. "