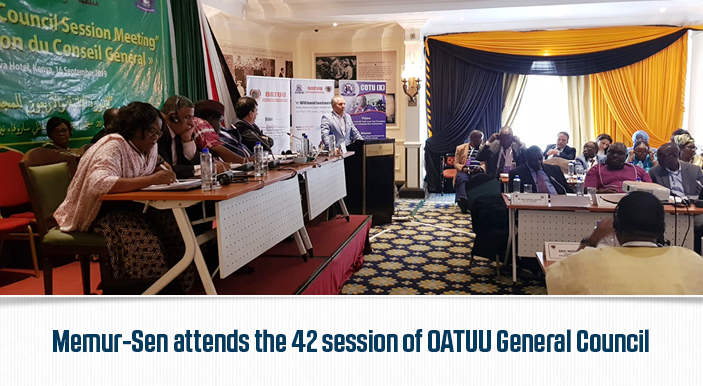 Memur-Sen attends the 42 session of OATUU General Council
---
24.09.19, Tuesday
Memur-Sen's Vice-President Mr. Mehmet Emin ESEN was in Nairobi, Kenya to attend the 42 session of Organization of African Trade Union Unity (OATUU) General Council on 16-20 September 2019.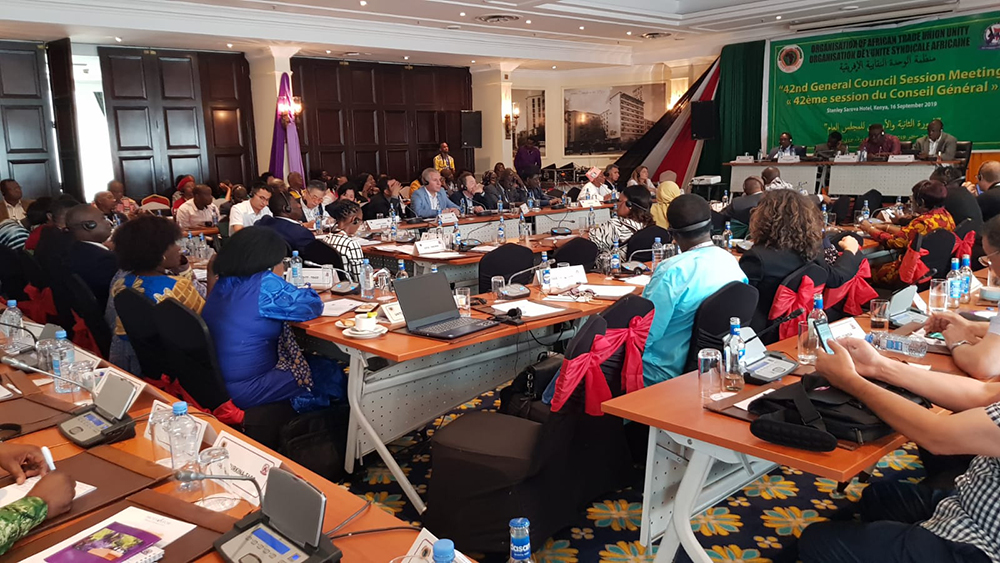 The Organisation of African Trade Union Unity (OATUU) hold its 42nd Session of the General Council with Two workshops on Gender and the ILO Centenary Declaration from 16th to 20th September, 2019 at The Stanley Hotel in Nairobi-Kenya. Led by its Vice President, Mehmet Emin Esen, a delegation from the Memur-Sen Confederation travelled to Nairobi, Kenya, to take part in the 42nd session of the OATUU General Council. (Organization of African Trade Union Unity).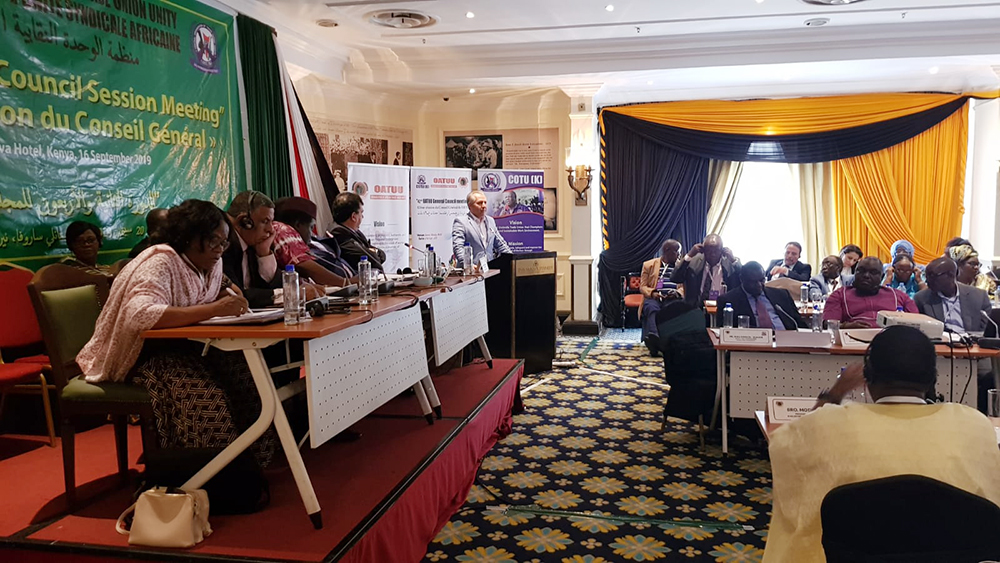 On the occasion of the session, The Vice President of the Memur-Sen Confederation, Mr. Mehmet Emin Esen, addressed the delegates from all over the African continent.
In his speech, Esen highlighted the importance of unity, cohesion and integration of the OATUU and said that "Memur-Sen Confederation attaches a great importance to all OATUU gatherings, because here we share our experiences, challenges and at the same time we are strengthening our bilateral ties and interactions with OATUU and of course, with its affiliated trade union organizations."
"Unfortunately, we are living in such a world in which trade unions and labour forces are being weakened. It is not enough to say that there are inequalities in the world, our role is to unite and to influence powerful changes in labour rights!!. It is pointless to talk about social justice and fair distribution of income unless we discuss the reasons that are behind them. Our world is changing very fast, from climate change to the migrant crisis, from the threat of terrorism to internal conflicts, the globalized world faces many challenges. Due to our growing interconnection, what happens in the global South will directly or indirectly affect the global North, and vice-versa. This is part of the globalization process. And that is why we should be ready to face those problems by creating sustainable solutions, that could minimize the consequences of the problem or even prevent them from happening." Esen also said.

Here is the full text of his speech