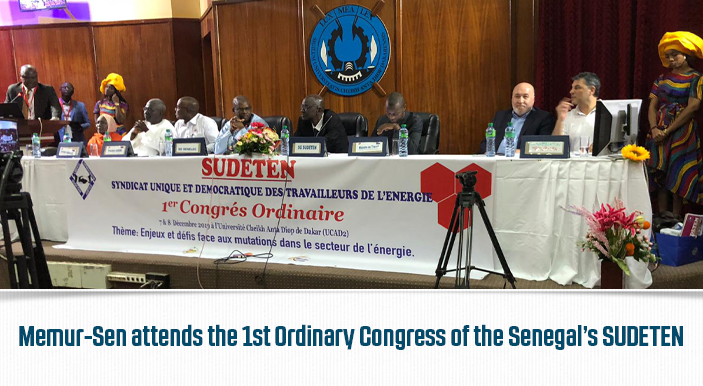 Memur-Sen attends the 1st Ordinary Congress of the Senegal's SUDETEN
---
11.12.19, Wednesday
A delegation from the Memur-Sen confederation, led by its vice-president Mr. Hacı Bayram Tonbul, went to Dakar in Senegal to participate in the 1st Ordinary Congress of the Unique and Democratic Union of Energy (SUDETEN) affiliated to Confederation of Autonomous Trade Unions of Senegal(CSA).
Memur-Sen delegation took part, on December 7 and 8, 2019, in the work of the 1st ordinary congress of the Senegal's SUDETEN.
"The development of trade unionism worldwide and its connection with all living and democratic forces, all over the world, is crucial for social progress, democracy and peace in the world. "Said Mr. Haci Bayram Tonbul.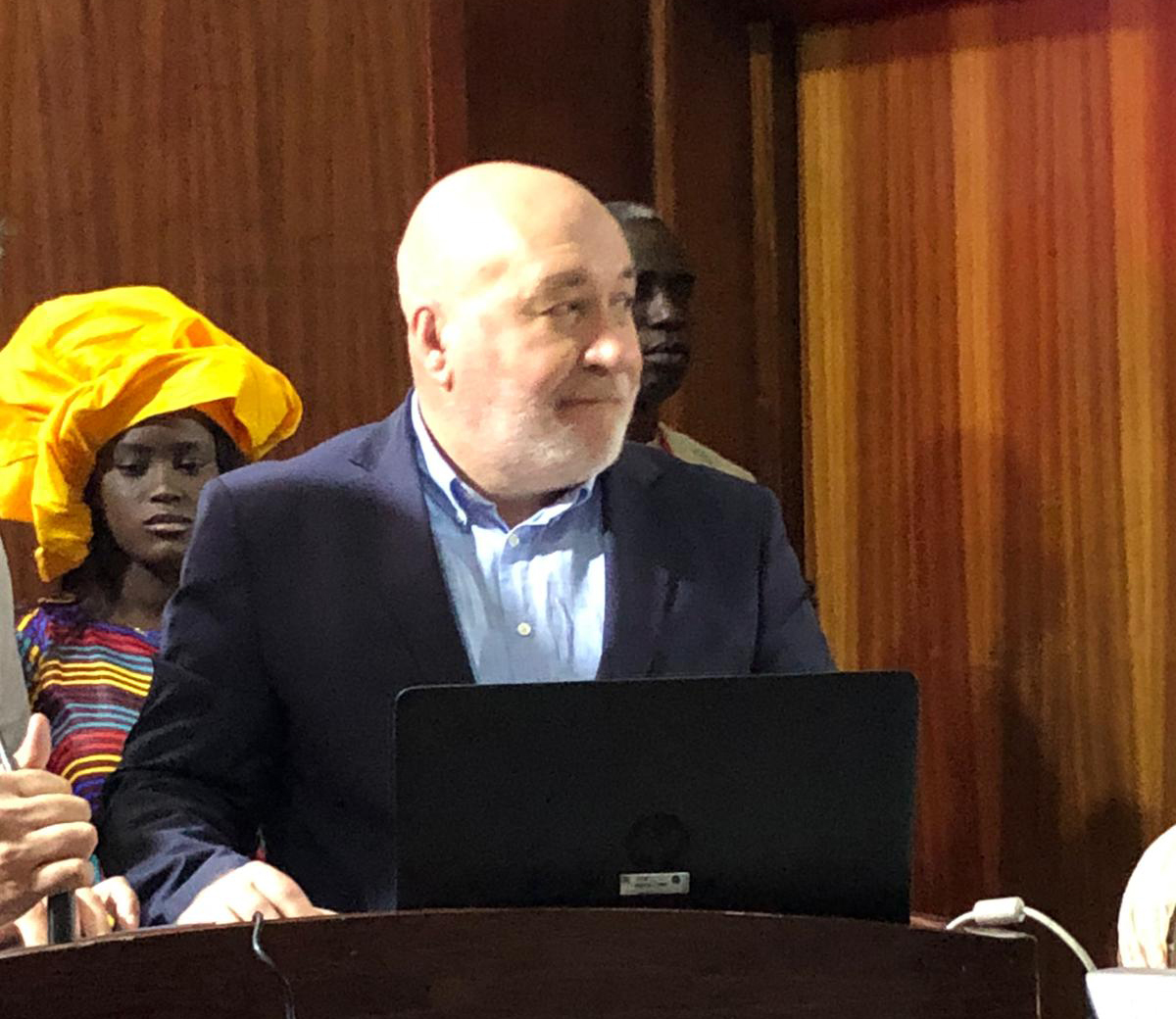 During his speech, Haci Bayram said: "In a difficult social and union context, our ability to go as far as possible in the construction of proposals is an essential condition for making union action more effective, for making possible new social conquests. On this occasion, I would like to extend my congratulations and best wishes for success to SUDETEN, its Secretary General, and its management team, because it takes a lot of courage, conviction and skills to become a union leader.", he said.