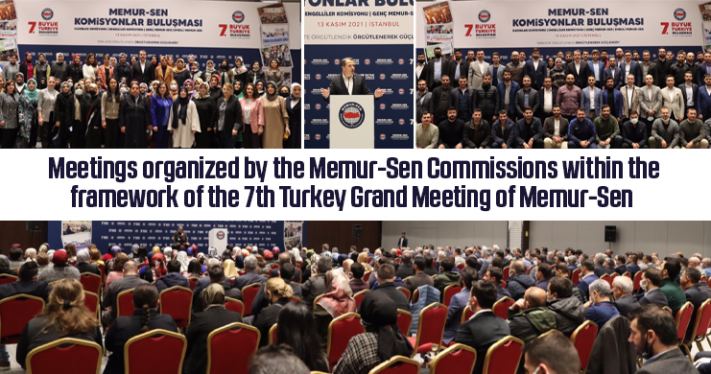 Meetings organized by the Memur-Sen Commissions within the framework of the 7th Turkey Grand Meeting of Memur-Sen
---
16.11.21, Tuesday
On the sidelines and as a prelude to the meetings organized within the framework of the 7th Grand Meeting of Memur-Sen Turkey, the Memur-Sen Commissions met with Ali Yalçin to provide an update on their activities.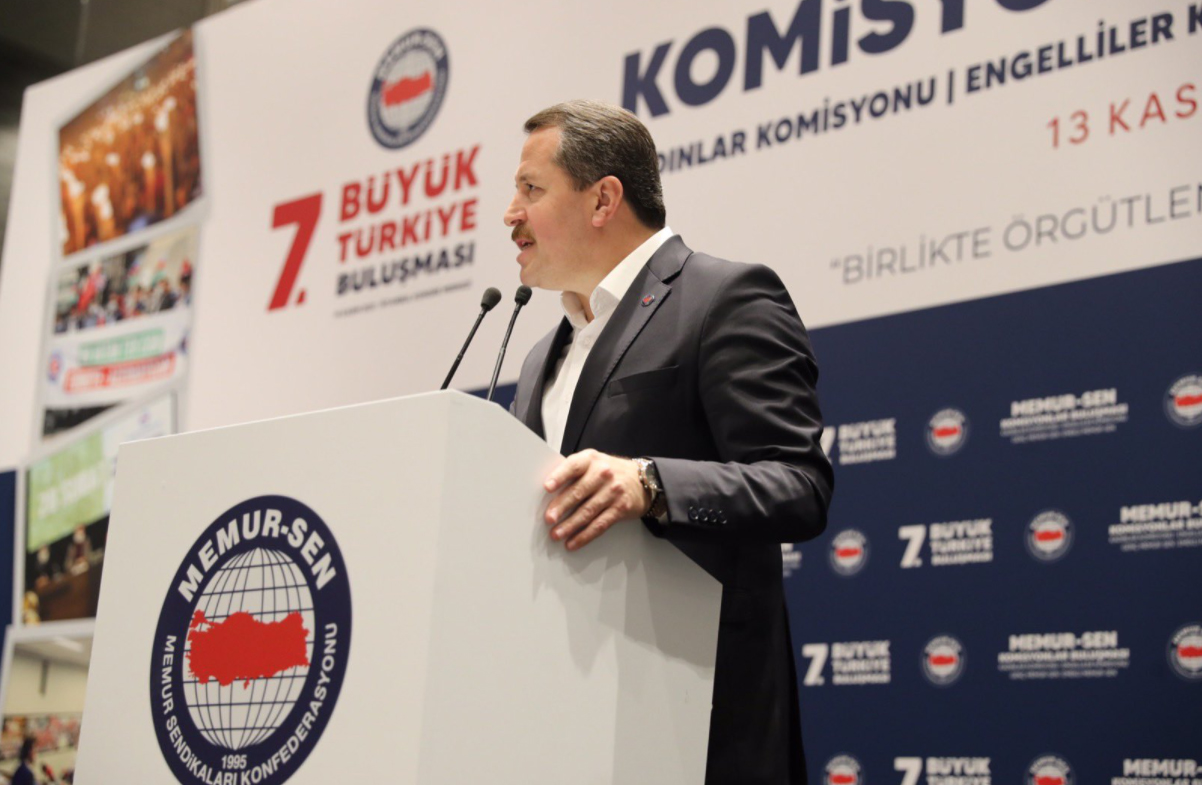 Mrs. Sıdıka Aydın, Chairwoman of the Memur-Sen Women's Commission, expressed her satisfaction at the commitment of the members of the Commission: "More and more women want to become more involved in order to improve their rights and better working conditions. Our activities are attracting great public interest and the recognition obtained by the Commission's activities make it one of the most active women's organizations in the country", she stressed.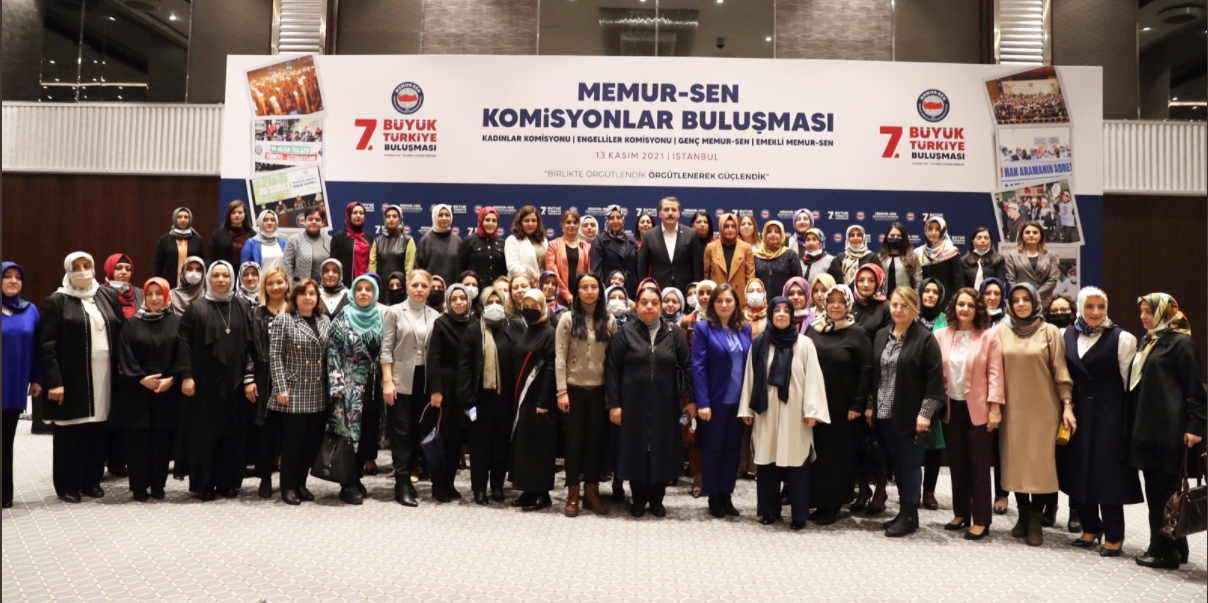 On this occasion, Ali Yalçın, Chairman of Memur-Sen, said "Through cross-cutting dynamics, witnessed on the ground in particular, the work done by Memur-Sen Commissions are of decisive and crucial importance".  
Stating that the Women's Commission is "one of the most dynamic forces of Memur-Sen", Yalçın added "The work done by the Women's Commission is remarkable in terms of array work".
Stressing the importance of the progress made by the Commission for People with Disabilities, Yalçın praised the efforts and hard work of the Commission to strengthen the rights of officers with disabilities, before continuing with the meeting of the Retirees Commission, where he reiterated his satisfaction with "the new memberships that have exceeded all the targets."