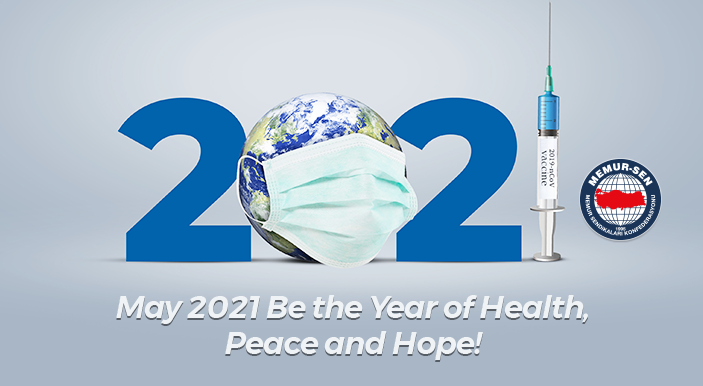 May 2021 Be the Year of Health, Peace and Hope!
---
13.02.21, Saturday
2020 went down in history as a year in which humanity faced a massive global shutdown due to the Covid-19 outbreak. Top heading for 2020 was "big lockdowns". Indeed, the Covid-19 just exposed the problems the global system. To put it more clearly, the coronavirus has surrounded and captured humanity at the weakest moment of the system, in a period of global crisis, where economic and political crises are chasing each other. For this very reason, the shock and pessimism, the epicenter of which is developed countries, has not been overcome despite all well-intentioned statements. Decisions such as treatment priority show us the extent of this shock. 
In this process, Turkey embraced a humane approach, by treating all the Covid-19 patients, which become possible thanks to the dedication of health workers who have won the admiration of the entire population. Memur-Sen Confederation and its affiliated unions, from the first day of the pandemic have been supporting the frontline workers. 
We all know we are going through a difficult time. More than ever we need to redouble our efforts to encourage action to restore hope and dispel the vortex shaped by fear. Therefore for 2021, I wish to all workers health, job security, equal pay, justice, prosperity. We wish a world of fair distribution of income and wealth, fair taxation and equal opportunities. I hope this year will be the beginning of the victory for all the humans.