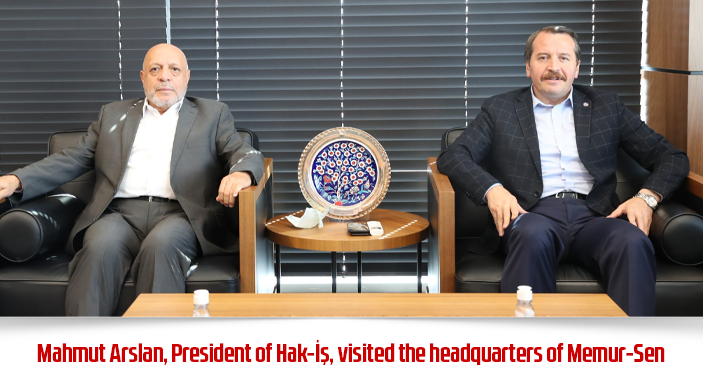 Mahmut Arslan, President of Hak-İş, visited the headquarters of Memur-Sen
---
08.09.21, Wednesday
Mahmut Arslan, President of the Hak-İş Confederation and Ali Yalçın, President of Memur-Sen, discussed the capacity building of trade unions in the implementation of the Decent Work Agenda.  
The meeting highlighted the significant progress made in terms of social advances achieved as a result of collective bargaining in the public service for the fiscal year 2022-2023.
The parties also discussed the issue of decent work and the support of structures in charge of promoting social dialogue to enable trade unions to play a key role in monitoring and evaluating progress in the area of occupational safety and health.