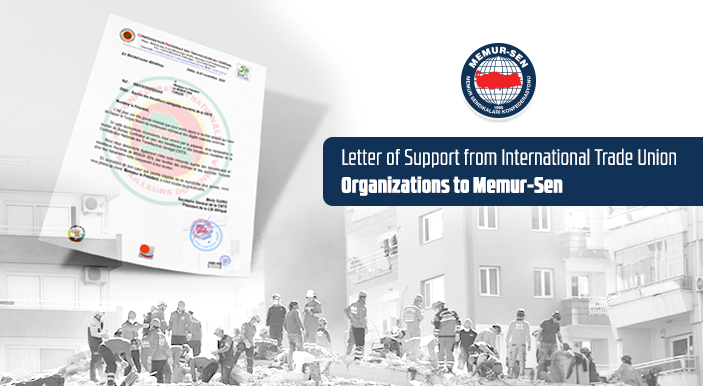 Letter of Support from International Trade Union Organizations to Memur-Sen
---
06.11.20, Friday
An earthquake of magnitude 6.6 occurred on Friday, October 30 in the province of Izmir in Turkey. As soon as the disaster was announced, messages of support and solidarity reached the Memur-Sen confederation from its partners around the world.
"We share your pain"
Following the disaster, the Memur-Sen confederation received messages of condolence from 3 regional organizations and 23 trade unions confederations from 28 countries.
"We share your pain and wish to express our solidarity with the Turkish people following the tragic loss of life and the extensive destruction of the earthquake in Izmir."