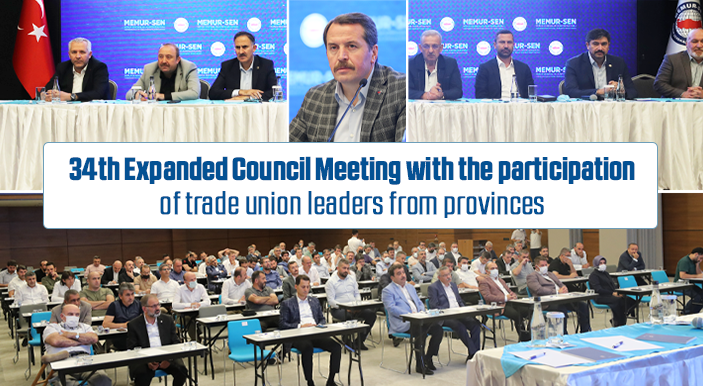 Holding of the 34th Expanded Council Meeting of Memur-Sen in Ankara
---
16.08.21, Monday
The 34th Expanded Council Meeting was held in Ankara under the agenda related to the unreasonable counter proposal of the government in the ongoing collective bargaining. Chaired by Ali Yalçın, the meeting was attended by the leaders from the 81 provinces, the presidents of Memur-Sen affiliated unions and the members of the Memur-Sen Board of Directors.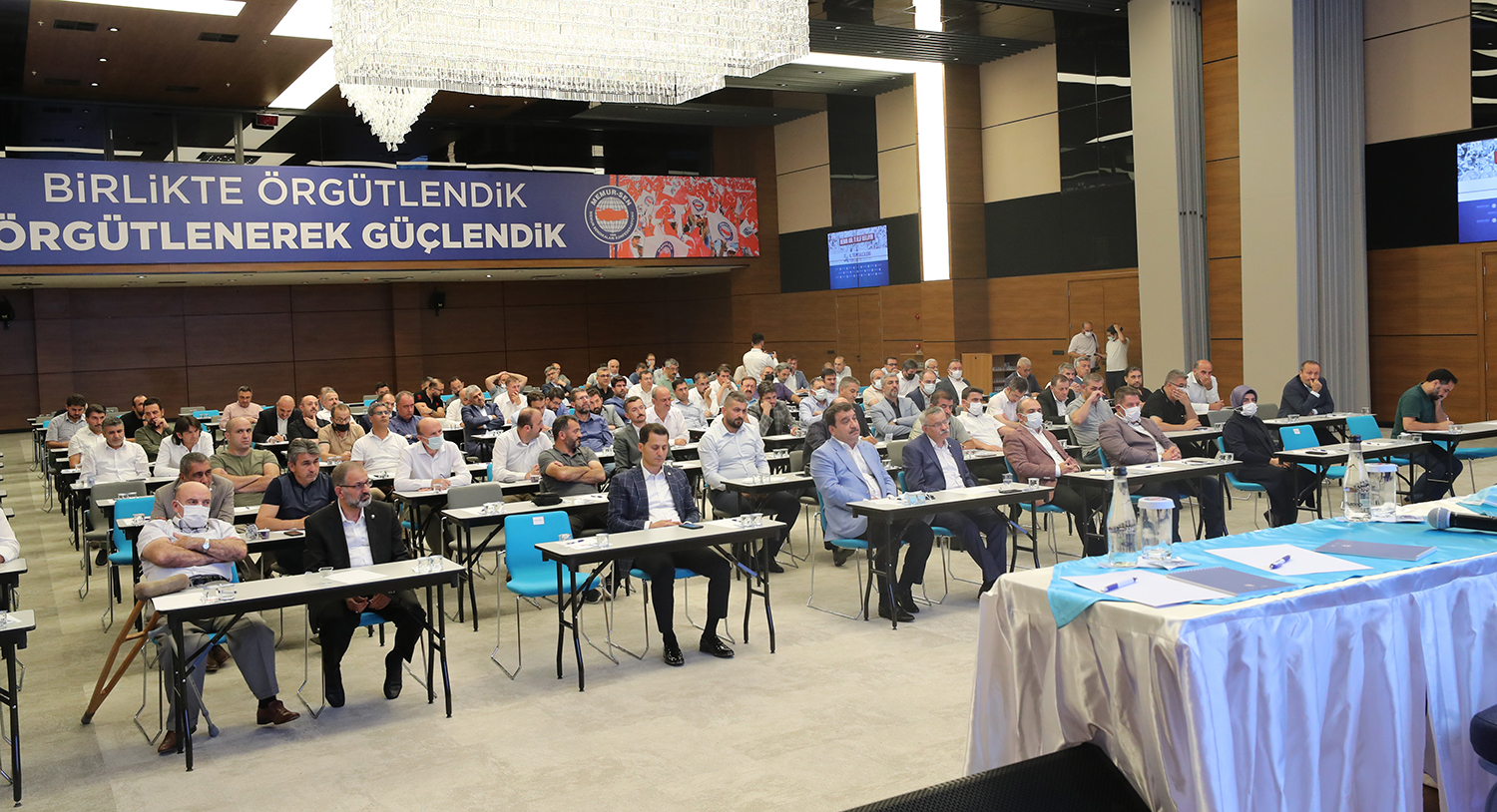 Aiming to follow up on the government's counter-proposal in the ongoing collective bargaining process, the Enlarged Board of Memur-Sen reacted strongly to the unacceptable offer put forward by the government.
"Public employees must be heard and respected"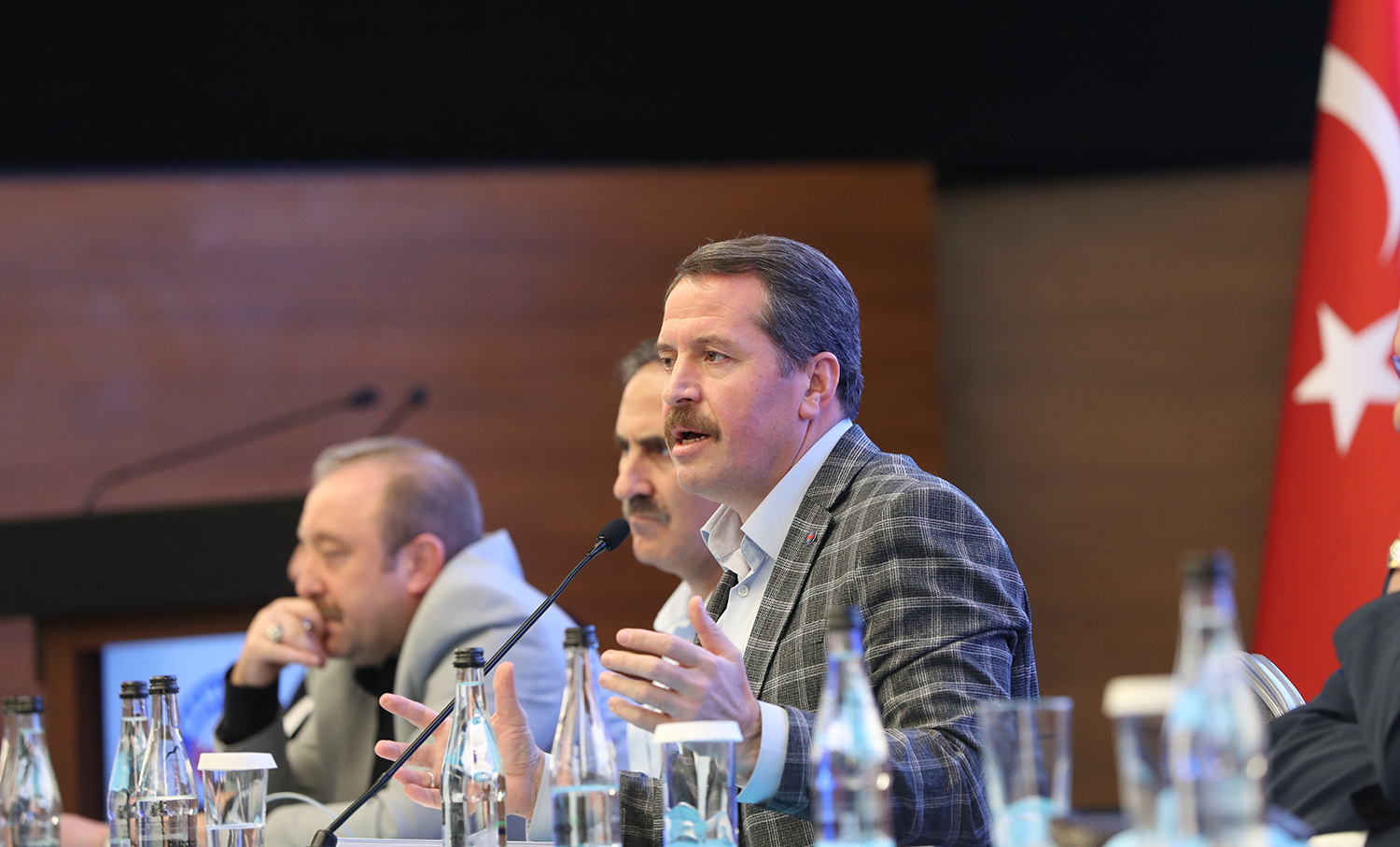 The consultations carried out have made it possible to study the essential elements of the process by stages in their broad outlines in order to identify a priority roadmap that meets the needs of public officials. Speaking at the meeting, Memur-Sen President Ali Yalçın said, "The government's first counter-offer is clearly still far from meeting our expectations. We expect a second and much better offer from the government to really start the negotiations, properly speaking," he said.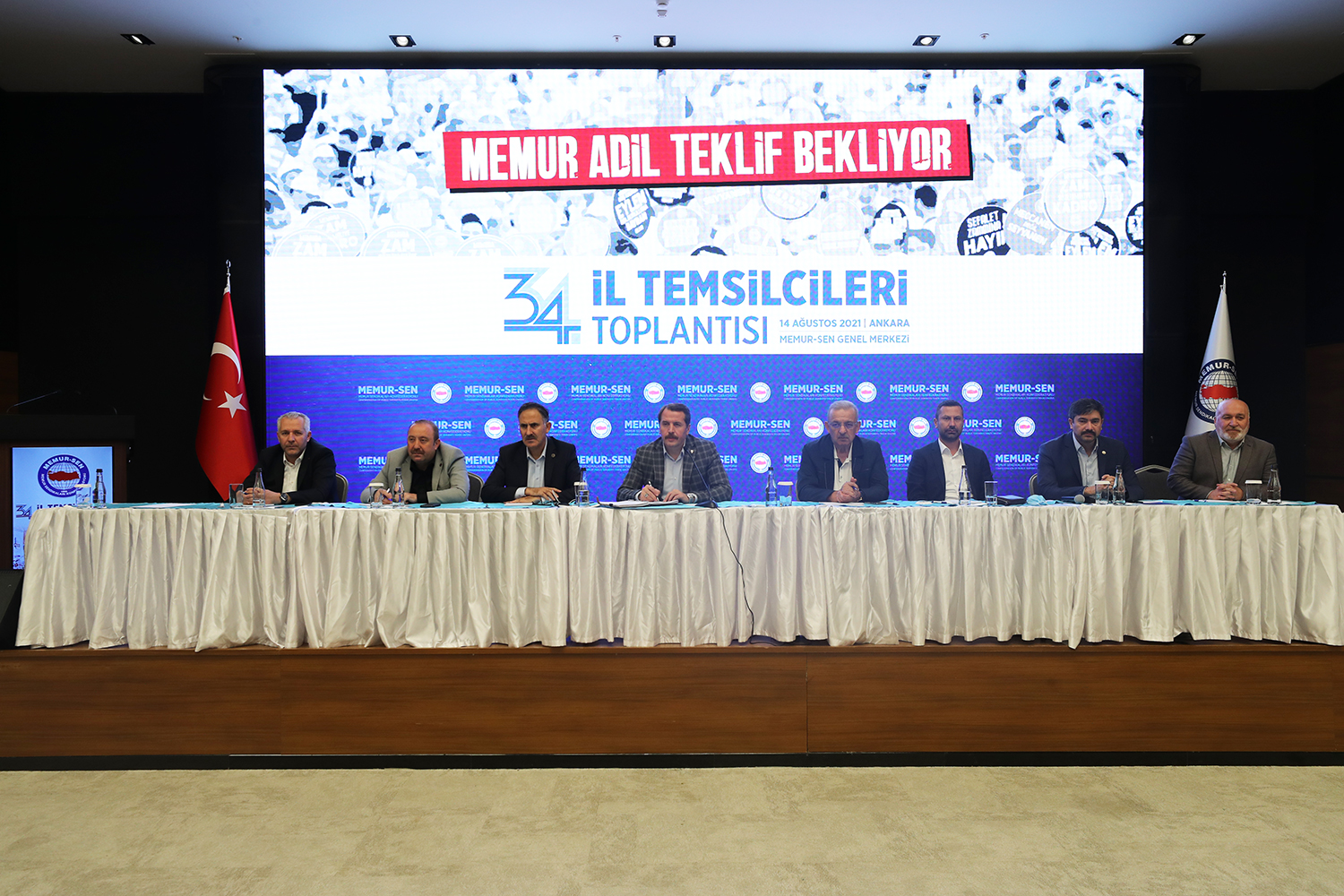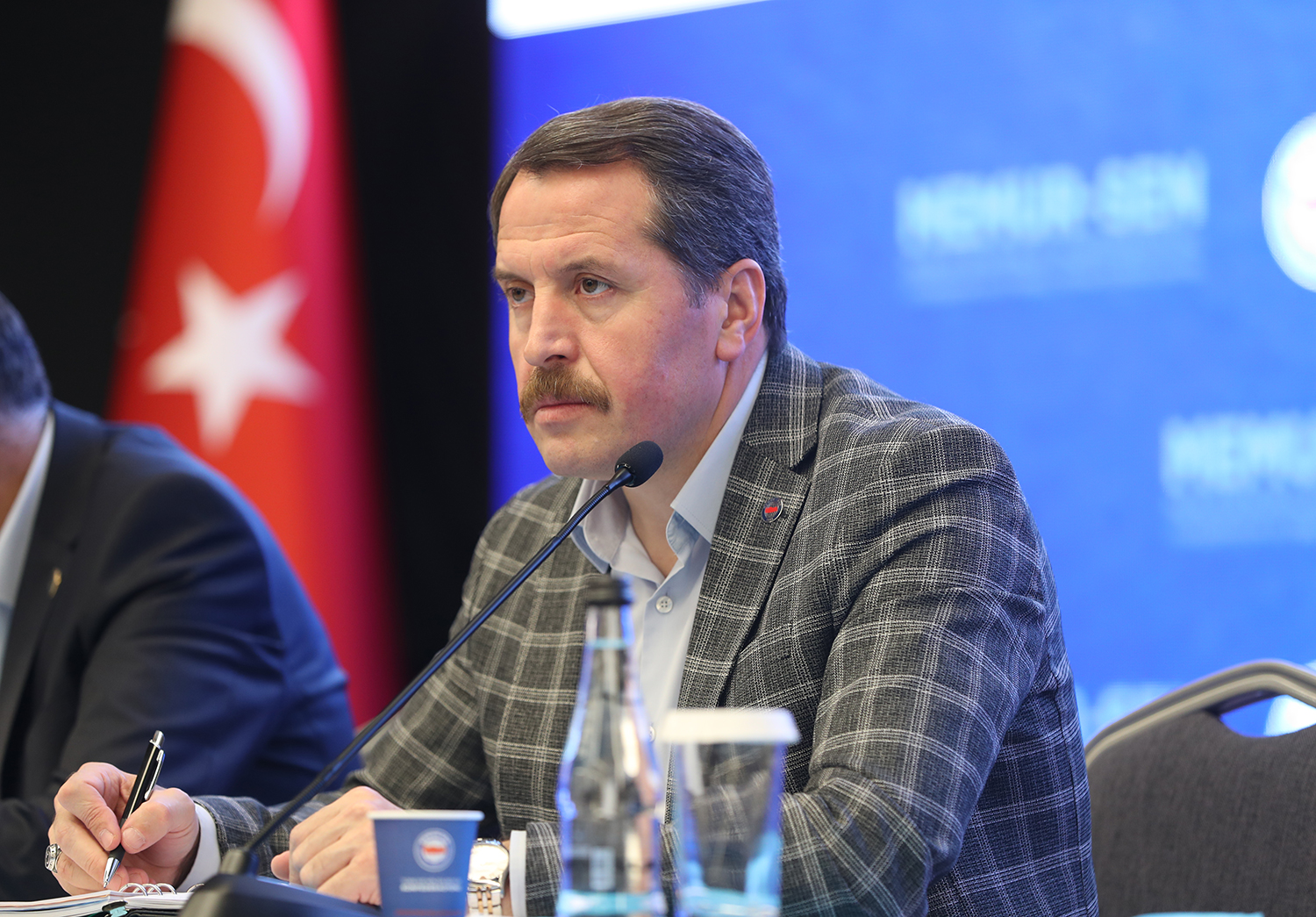 The meeting, which continued throughout the night, resulted in three main points:
The proposal presented by the Public Employer on August 12 must be improved. We expect a decent, fair and reasonable offer.
As expressed by our Confederation, we repeat that the public employer must make a special effort to value the efforts of its public agents.
In order to reassess the situation, it was decided to carry out an action on Thursday 19.08.2021 at 18:00, in Ankara.