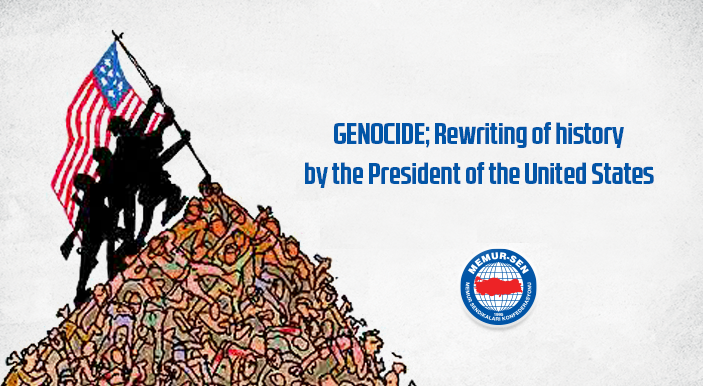 GENOCIDE; Rewriting of history by the President of the United States. If there is one area in which the United States excels, it is genocide, to which we can add lying
---
28.04.21, Wednesday
We denounce in the strongest terms the statement of the President of the United States concerning the events of 1915 made under pressure from radical Armenian circles and anti-Turkish groups.
The nature of the events of 1915 should not be changed at the whim of politicians or domestic political considerations.
Let us recall that the European Court of Human Rights has clearly confirmed the controversial nature of the events of 1915. Moreover, Turkey has repeatedly proposed to Armenia to establish a joint historical commission in order to achieve a fair memory in the light of the historical facts of events that took place more than a century ago. It should be noted, however, that Armenia has never responded to this proposal.
To this end, the statement of the President of the United States, who is neither legally nor morally entitled to reformulate his version of history, has no value. Turkey has no lessons to learn from any country, least of all from the United States.
On this occasion, we once again commemorate the precious memories of the people from all Muslim, Christian and Jewish communities of the Ottoman Empire who lost their lives in the period before and during the First World War.