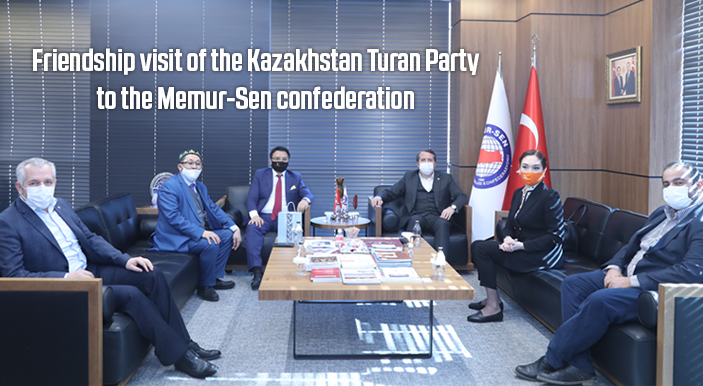 Friendship visit of the Kazakhstan Turan Party to the Memur-Sen confederation
---
05.03.21, Friday
A delegation from the Kazakhstan Turan Party led by its president Nurzhan Altayev and its vice-president Zhazira Duisenbekova accompanied by president Khalilla Majanov from the Ihlas foundation visited the Memur-Sen confederation.
As part of their visit to Turkey, the Kazakh delegation wished to meet Mr. Ali Yalçin, president of the largest confederation in Turkey.
President Ali Yalçın expressed his pleasure with the visit and thanked President Nurzhan Altayev and his accompanying delegation.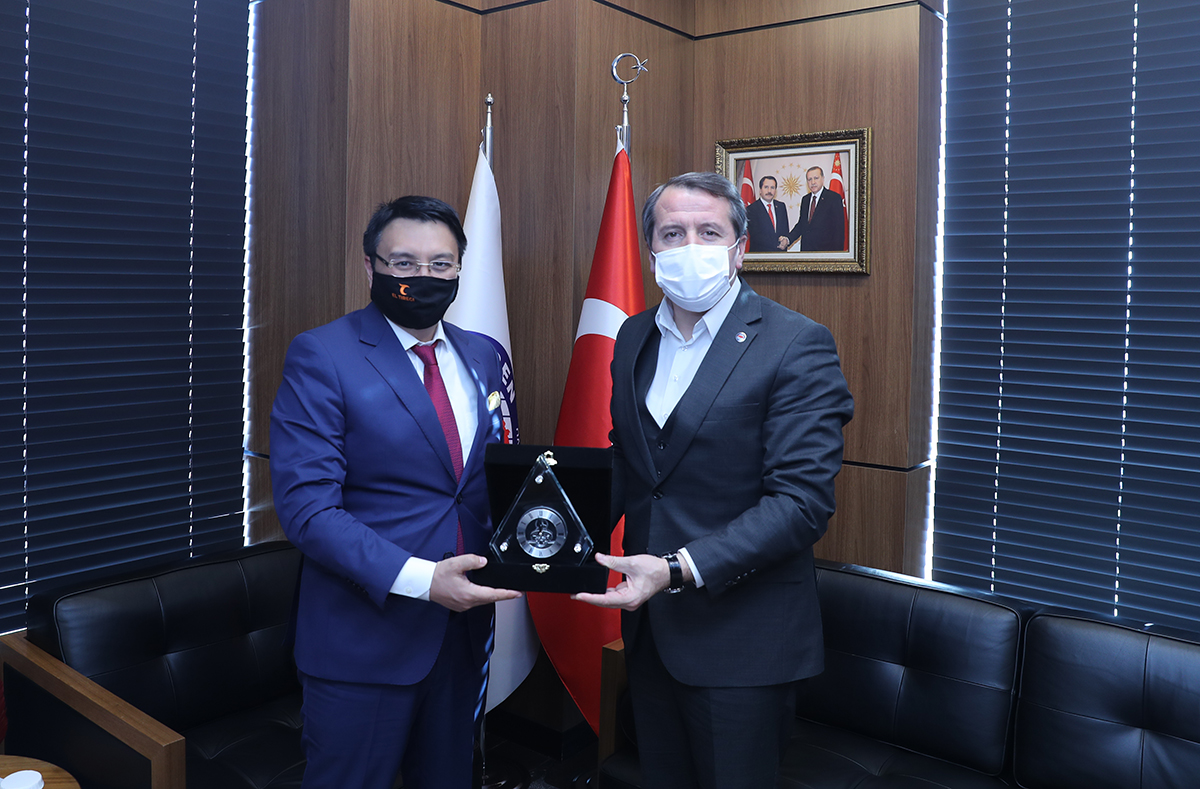 At the end of his visit, Mr. Nurzhan Altayev expressed his deep gratitude and sincere thanks for the particularly warm and fraternal welcome, as well as for the authentically Turkish hospitality which he himself, as well as the delegation accompanying him, were the object. He expressed his belief that his visit to Turkey will further strengthen the close and fraternal relations between the two countries.