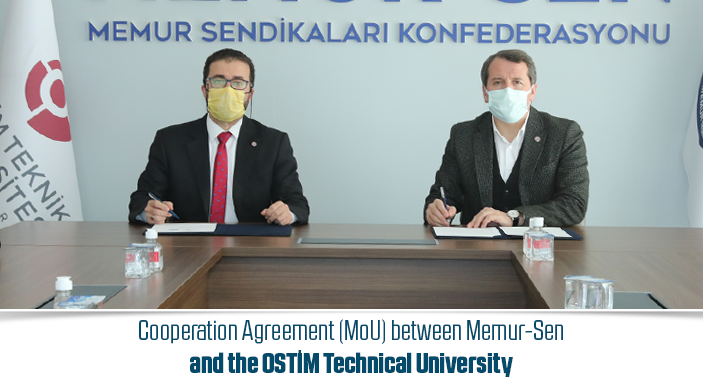 Cooperation Agreement (MoU) between Memur-Sen and the OSTİM Technical University
---
01.03.21, Monday
Memur-Sen and OSTİM Technical University organized a "Congress on Public Administration and Technical Training" attended by the representative of the Minister of Education, academicians and representatives from non-governmental organizations.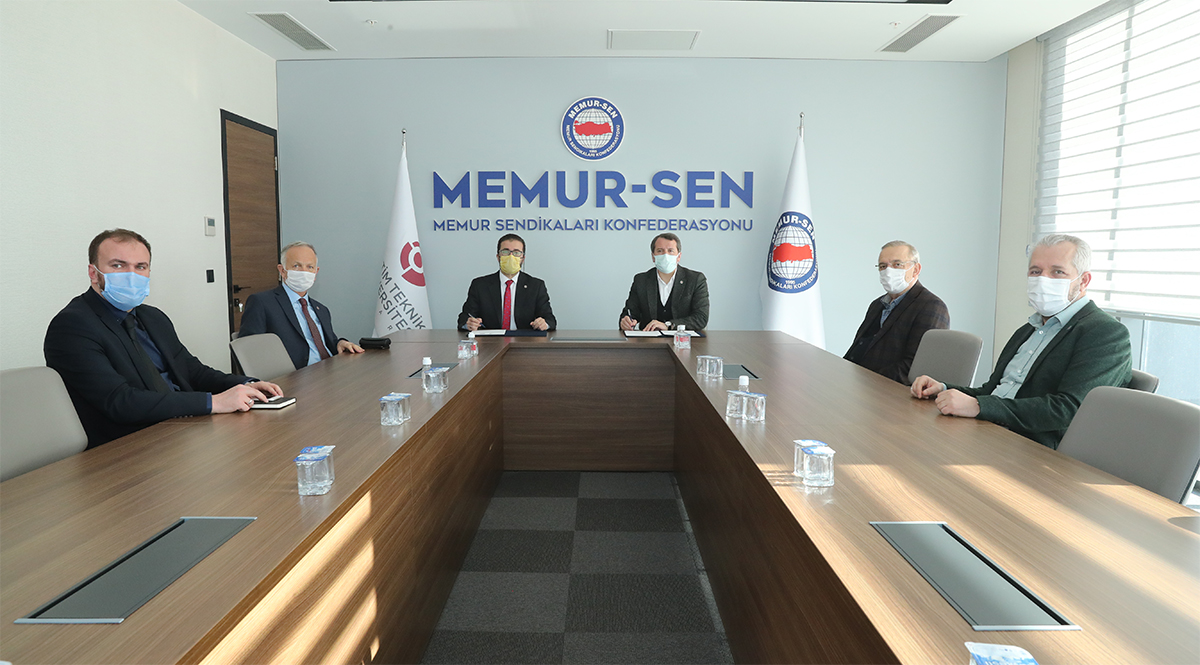 A cooperation agreement covering various fields of technical training has been signed between the Memur-Sen Confederation and the OSTİM Technical University. This agreement covers fundamental subjects of higher education in the field of engineering mainly.
The signing ceremony of the memorandum of cooperation agreement was held at the headquarters of Memur-Sen, in the presence of Mr. Ali Yalçın, president of the Memur-Sen confederation, Mr. Prof. Dr. Murat Yülek, Rector of OSTİM Technical University, Mr. Mehmet Emin Esen and Mr. Mehmet Bayraktutar, Vice-Presidents of Memur-Sen and Mr. Zeki Şimşek, General Secretary of OSTİM Technical University.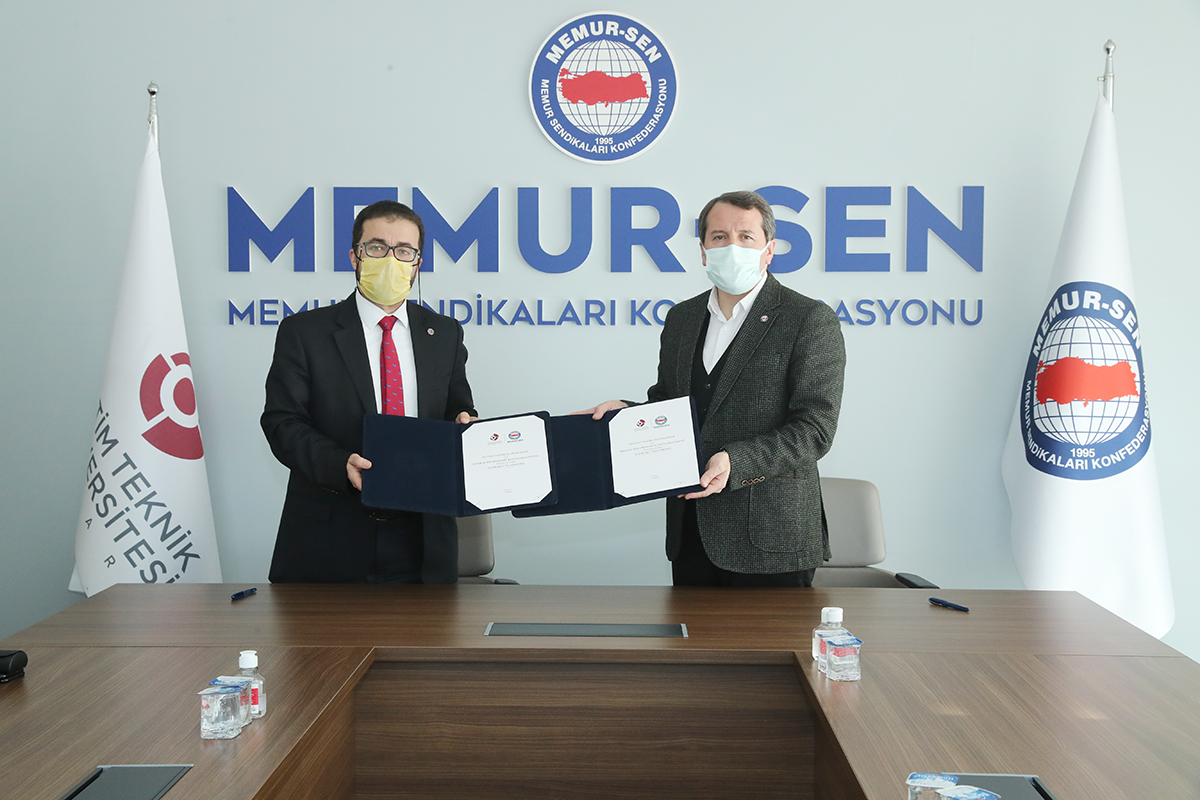 The agreement also provides that members of the Memur-Sen confederation as well as members of affiliated unions will be able to benefit from a reduction of 10% on tuition fees for the first cycle and 25% on the second cycle.