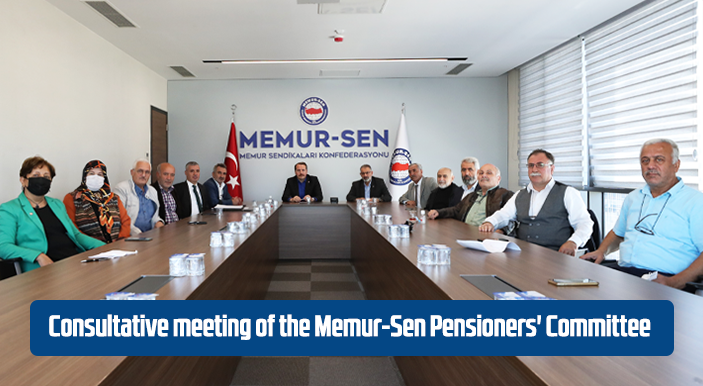 Consultative meeting of the Memur-Sen Pensioners' Committee
---
28.09.21, Tuesday
The consultative meeting, jointly chaired by the president of the Pensioners' Commission, Ali Küçükkösen and the President of Memur-Sen, Ali Yalçin, on the subject of obstacles to the right of retired public employees to unionize, was attended by the Board of Directors of Memur-Sen, as well as a wide range of trade union leaders.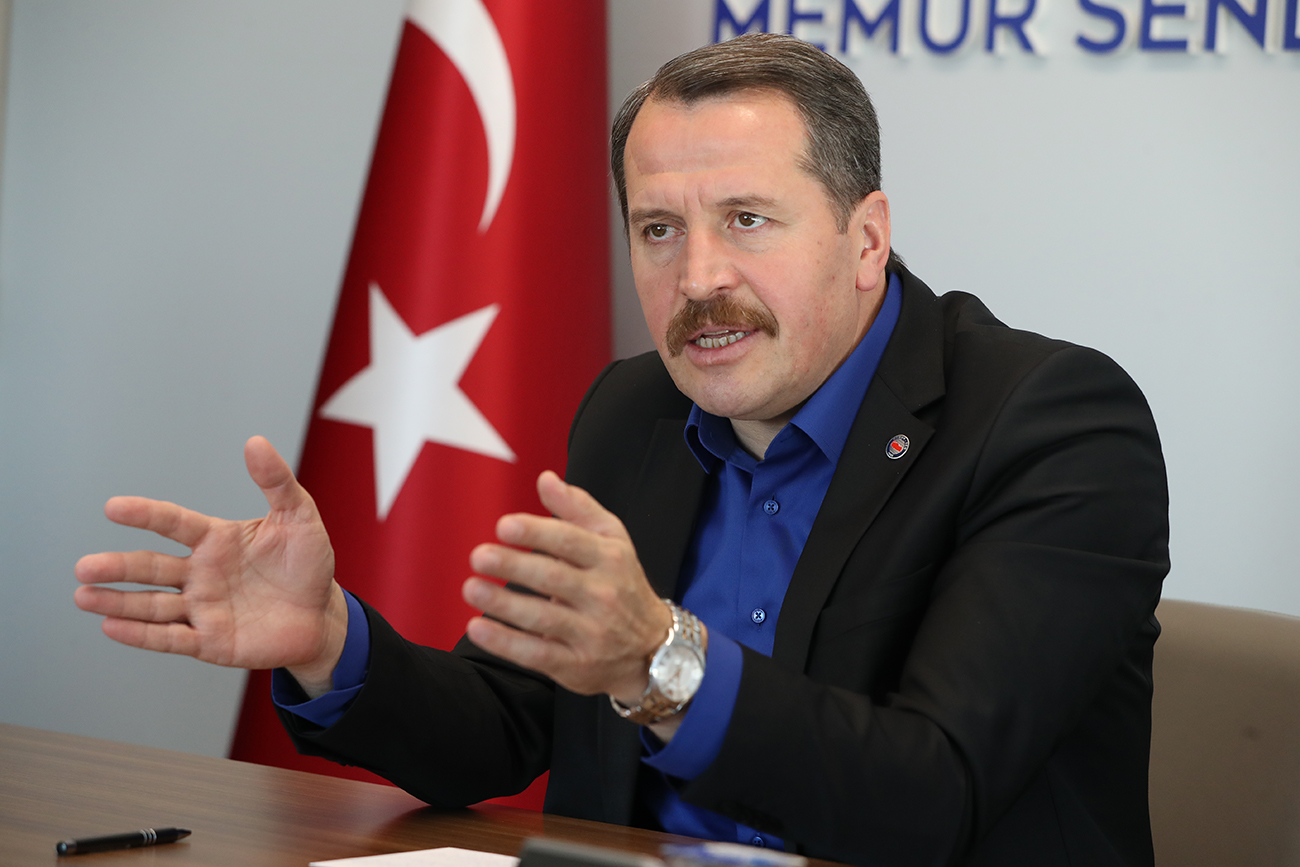 The meeting, which aimed to review the recent achievements of the Pensioners' Commission, also provided an opportunity to address issues and concerns common to retired public servants, to share experiences and knowledge, particularly with regard to the work and research being carried out, especially in European countries, on the unionization of retired workers.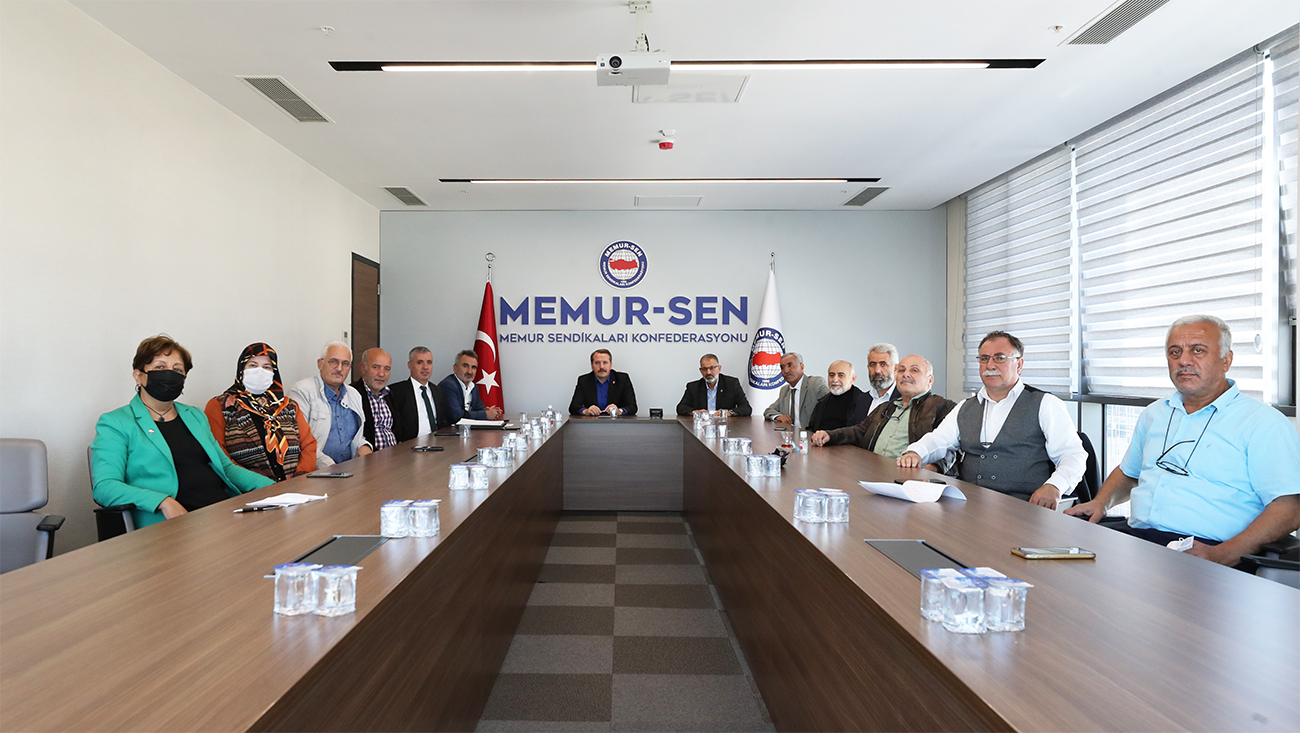 Stating that the Memur-Sen Pensioners' Commission has seen a significant increase in membership in the recent period, its President, Ali Küçükkösen, said, "If we want to make progress, we will have to make our voice heard first on the ground and then at the negotiating table," he said.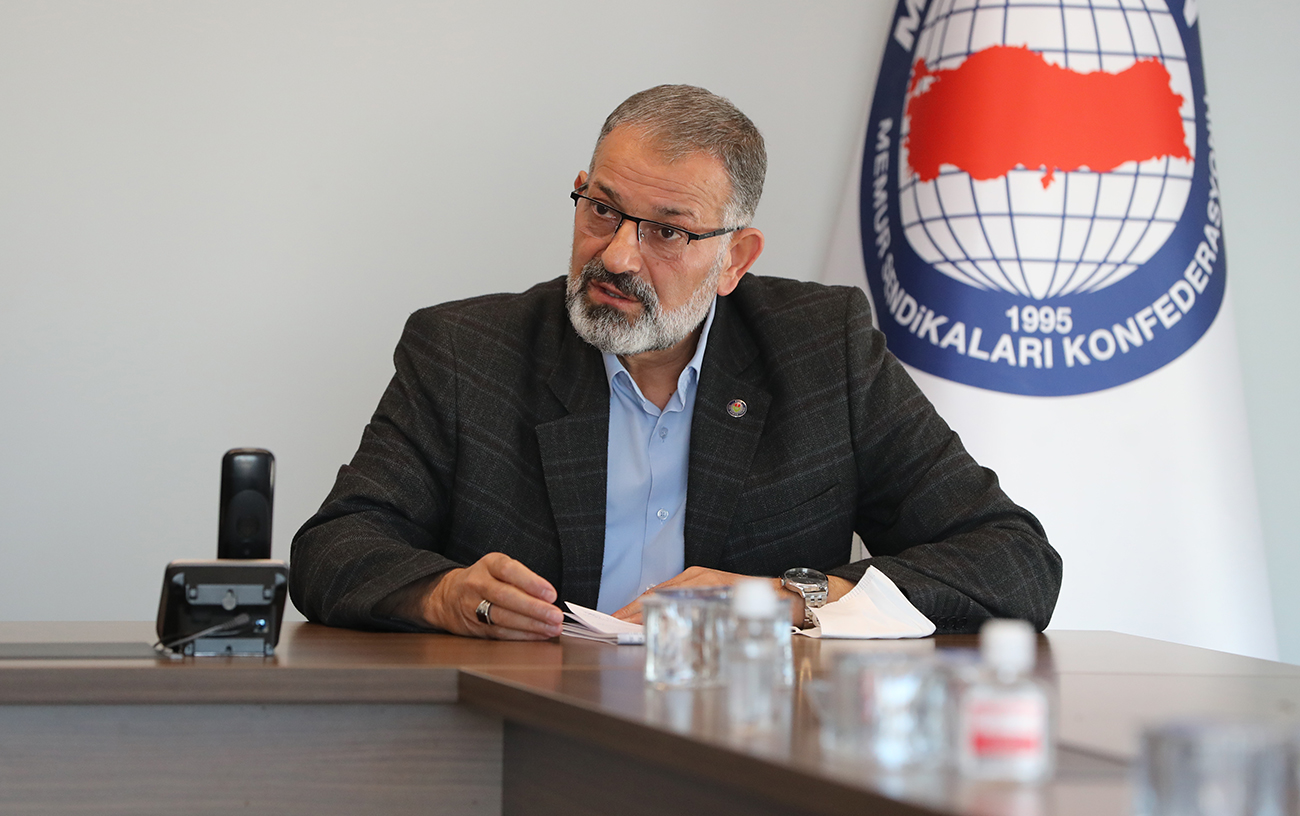 Stressing his firm determination to ensure that retired public employees have the right to unionize, Ali Yalçin reiterated the need to act in this field, to maintain and improve communication and collaboration with politicians for a stronger representation of pensioners: "As Memur-Sen, we will give our full support to the Memur-Sen Pensioners' Commission in terms of reflection and desirable measures to develop relevant actions on the ground," he added.